Alumni

How to set up an alumni group
Volunteer-led alumni groups work in partnership with Alumni & Development to foster and enhance the University's global alumni community. They are an invaluable network of ambassadors, advocates and supporters that represent the University on an international scale.
What is involved?
Each group has an organising committee made up of alumni volunteers who act as ambassadors and advocates of the University. These tend to meet a few times throughout the year to plan upcoming activity.
Volunteers hold social meetings as well as working in partnership with Alumni & Development to organise fundraising, student recruitment, enterprise and professional networking events. The amount of time you donate as a committee member is entirely flexible. All you need is enthusiasm!
How to get involved
First, check to see if there's already an official alumni group in your area.
Then, email the Alumni Relations Team (alumni-relations@strath.ac.uk), who will be able to talk you through the process. To get started, we'll let you know how many alumni live in your area and if there is a good number we can help you to recruit other volunteers.
Benefits of being involved
There are numerous benefits of being on the committee of an alumni group. It will help you stay connected to the University and you'll help shape local alumni activity whilst giving back by sharing your experience, knowledge and expertise. It can also be good fun socially – you'll meet fellow alumni and build friendships. Not to mention the difference you'll make to the lives of students and communities by supporting student recruitment, career development, fundraising and enterprise.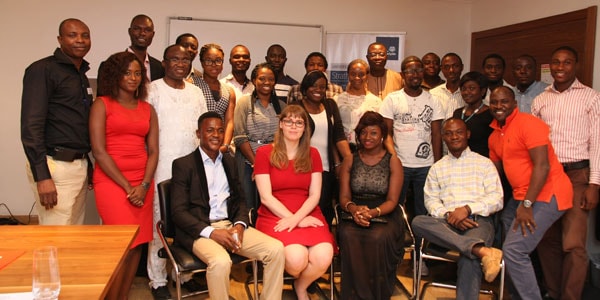 Your volunteering in action - supporting recruitment
Many of our alumni groups support international student recruitment through holding networking events to encourage applicants to choose Strathclyde. Nothing beats hearing first-hand from former students about their experiences at Strathclyde!
The event provided an opportunity to find out what living in Glasgow and studying at Strathclyde is like through speaking directly with alumni. It gave me a better picture of the reality ahead and increased my desire to go to Strathclyde."

Onweliazu Henry Okwedi, MSc Operations Management in Engineering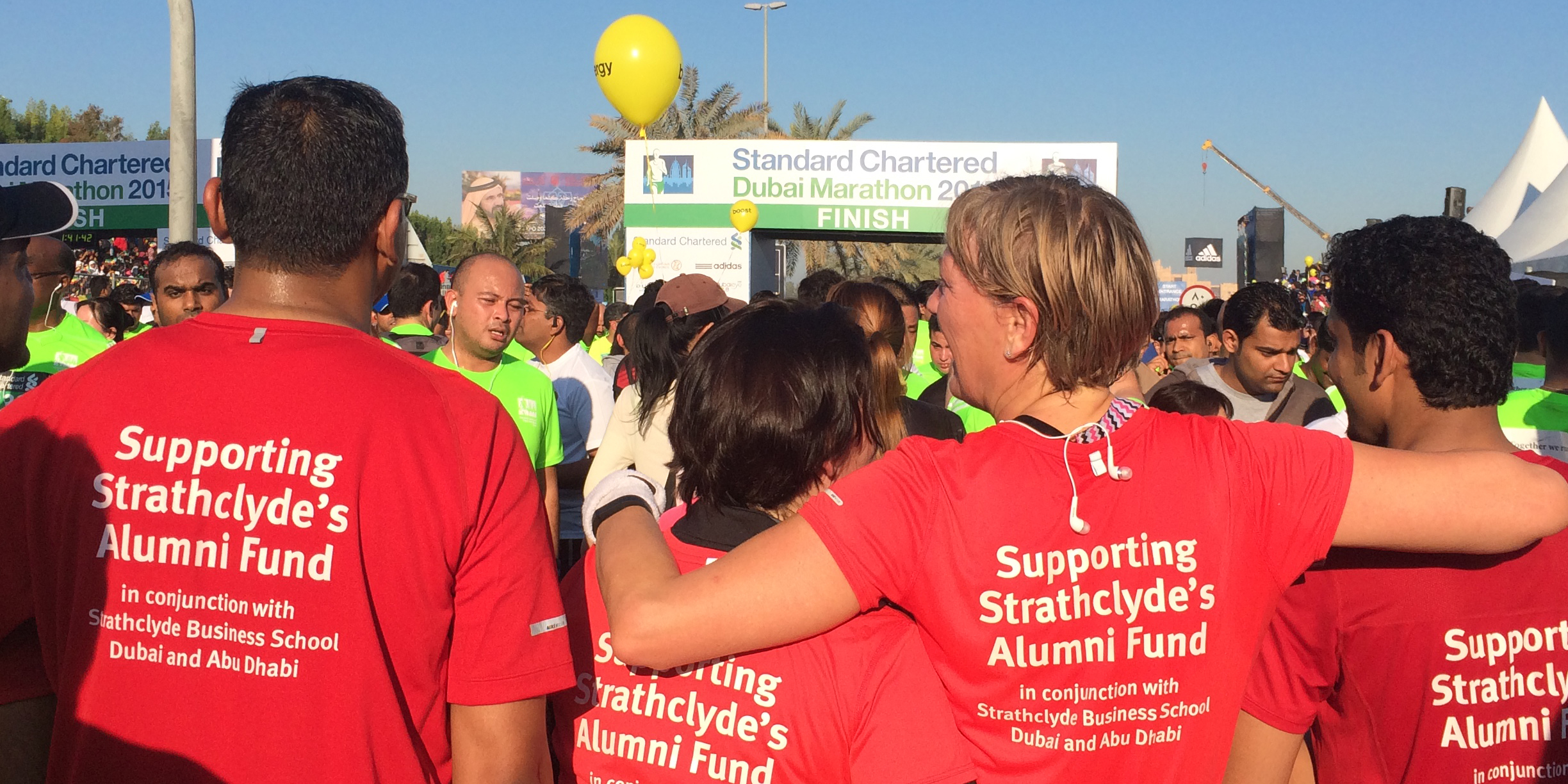 Your volunteering in action - supporting fundraising
The MUKTI (India) project provides prosthectic and orthotic support to local people. Alumni from the UAE Alumni Association in Dubai ran the Standard Chartered Dubai Marathon and 10km races to fundraise for the Alumni Fund in support of MUKTI. Zoe Ralston, a fifth year Prosthetics and Orthotics student, spoke about the impact of the project.
The project makes a real difference to people's lives and gives them back their independence and the ability to work. None of this could have happened without the support of the Alumni Fund."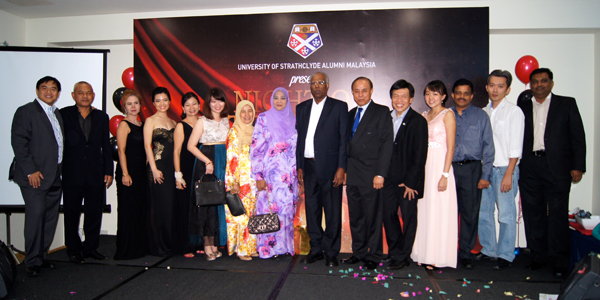 Your volunteering in action - supporting enterprise
Strathclyde's alumni are leading the way in creating supportive global entrepreneurial communities. Our alumni groups in China, India, Malaysia, Switzerland and the United Arab Emirates have organised entrepreneurial competitions, events and activities for the Strathclyde alumni community.