Alumni

Big Yin becomes honorary doctor
Strathclyde People 2017
---
Sir Billy Connolly has received an honorary degree from Strathclyde, despite joking that the closest he got to university was to deliver coal.
The 74-year-old comedian and actor was made a Doctor of the University in recognition of his contribution to society. The accolade came just a few days after the Big Yin was given a knighthood in the Queen's Birthday Honours list."It's all a bit special, I must say," said Sir Billy.
"The only time I was at university was to deliver coal. I delivered some publications here (Strathclyde) when I was a messenger for John Smith's Bookshop but that's as near as I ever got."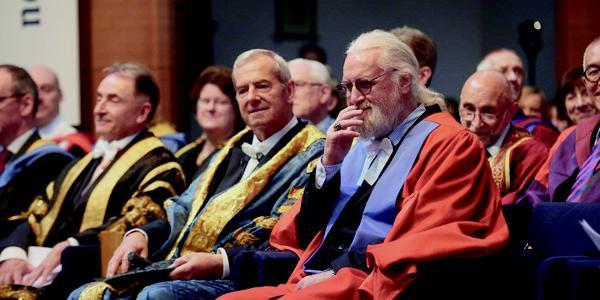 Sir Billy grew up in Glasgow and has become an internationally renowned star in a career lasting more than 40 years.
Speaking at the graduation ceremony, Kenny Miller, Emeritus Professor at Strathclyde, said: "Billy Connolly is a true and illustrious son of this great city. His life and his humour have been formed and forged by his experiences here and by the people of Glasgow."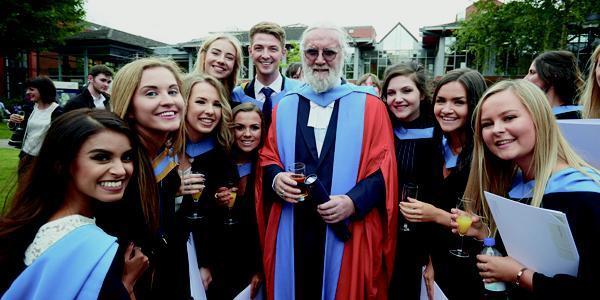 "He has achieved so much in his life as welder, musician, playwright, actor, artist and most of all, comedian. He has touched and lightened the lives of so many."