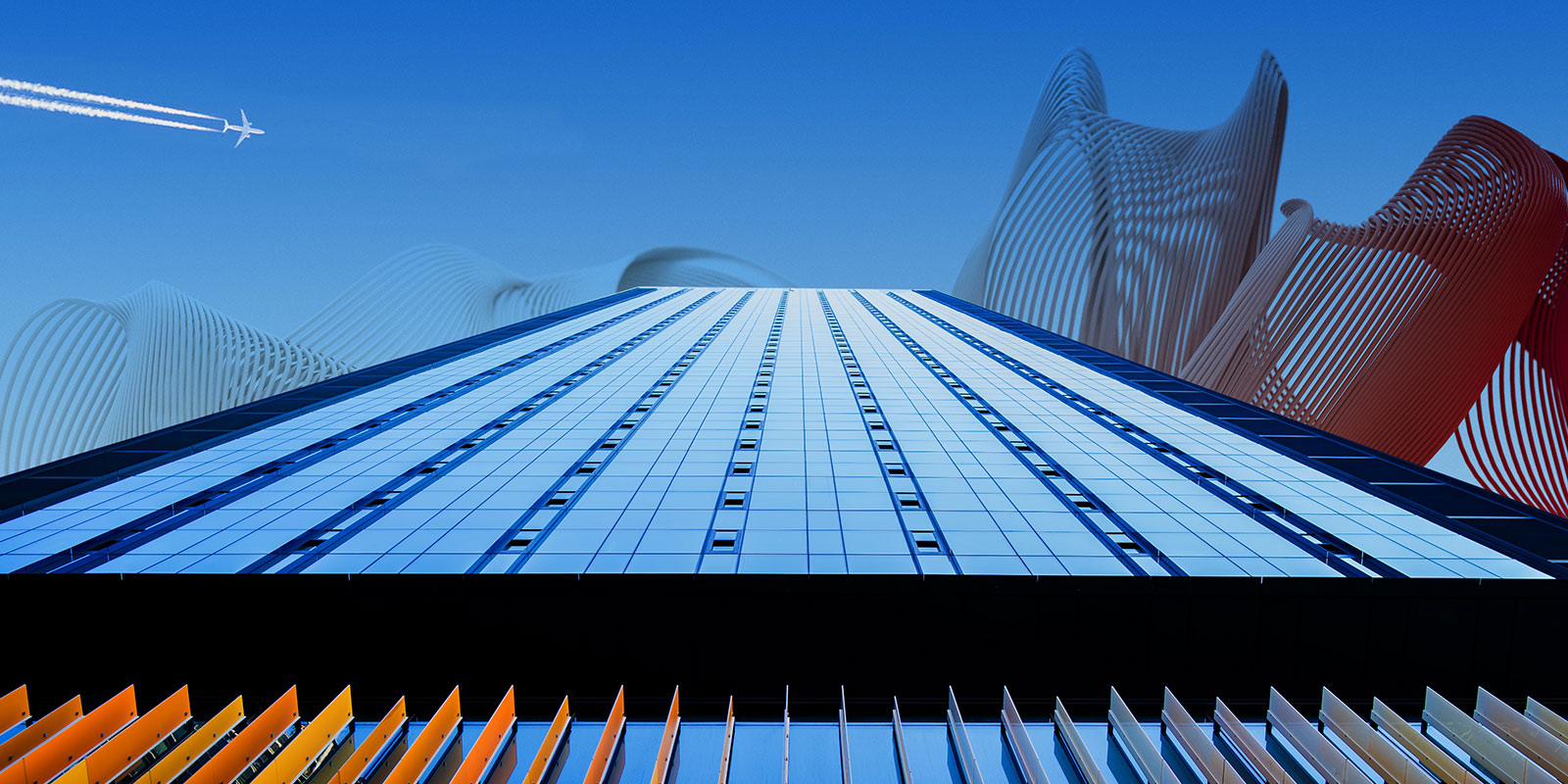 Strathclyde Executive Education & Development

Digital Transformation Modules and MSc
The global situation
Only 13% of leaders believe their organisations are ready to compete and thrive in the digital economy (Sloan Management Review, 2020)
Irrespective of whether you run an SME, lead a public sector organisation or are part of the management team in a corporate powerhouse, the future success of your organisation depends on how well you can embrace and integrate digital innovation.
The Strathclyde response
Develop your career to the next level and become fluent in the knowledge and skills needed to better leverage digital in your organisations and lead your way through a digital transformation.
Throughout 2021, we will offer a portfolio of short Digital Transformation programmes delivered via our live virtual platform allowing you to gain a high quality, on-campus Strathclyde experience wherever you are based in the world. Each programme will be scheduled over a six-week period and completion offers a certified programme of CPD study in the chosen subject area.
Each online programme integrates continuous assessment, rather than laborious essay completion at the end the study period. Our live sessions are held during selected evenings and weekends to avoid disrupting your work schedule.
You can select just a single certificated module through to a complete MSc in Digital Transformation within a year.
For those of you keen to follow a more accredited path, we offer a qualification ladder which allows you to progress from a Postgraduate Certificate to a Postgraduate Diploma to an MSc Digital Transformation – all within one year of study.
You can combine any three of our 6 modules to achieve a Postgraduate Certificate, all 6 core modules for the award of a Postgraduate Diploma, and add Digital Transformation Practice and a Project to complete an MSc in Digital Transformation.
Please contact exec.education@strath.ac.uk for further details of our qualification ladder.
Digital Transformation Modules
Key information
Duration – 6 weeks online
Start date – March 2021
Course fees - £1450 (Alumni discounts available)
For further details and to apply contact exec.education@strath.ac.uk
Digital transformation is a mega-trend changing how governments, organisations and individuals live and work around the world. Crucially, digital transformation now features at the top of the priority list of both opportunities and threats for organisational leaders. However, strategic responses remain highly varied as management teams struggle to understand and harness the possibilities of digital transformation. This phenomenon highlights a second, key interpretation of digital transformation as an organisational process that, according to how we approach it, can give varied organisational outcomes.
Our response
To ensure business executives are ready to successfully contribute to, or lead an organisation's response to digital transformation, Strathclyde's Managing Digital Transformation iwill challenge you and develop your ability to fully respond to key questions such as:
What are the characteristics and implications of digital transformation as a mega trend?
What are the strategic implications for organisations of digital transformation and what does it mean for my organisation?
How should organisational change and technological innovation feature in digital transformation initiatives?
How can we appraise the readiness of organisations to respond to digital transformation?
What you will study over the 6 weeks of study
Managing digital transformation introduces to the terminology, possibilities and strategic rationale of managerial and operational responses to digital transformation.
The mega-trend of digital transformation is first examined to familiarise you with the environmental drivers – social and technological – behind the rise of digital transformation. Key technological advances powering digital transformation as a Global phenomenon are introduced, including elastic cloud computing, big data & analytics, the internet of things (IoT), artificial intelligence (AI) and machine learning. Social implications for work and life are examined, and examples explored as to how digital transformation is already reshaping nations, sectors, organisations and individuals.
Applications of digital transformation are examined in relation to:
Efficiency technologies – delivering discontinuous operational performance improvements and cost reductions (e.g. cloud computing)
Connectivity technologies- delivering new ways to connect and build networks, and enable information flows (e.g. 5G and IoT)
Trust disintermediation technologies – finding new ways to manage risk, security and commercial interactions (e.g. block chain)
Automation technologies – creating expert automated responses, services and capabilities in all areas of human endeavour insight (e.g. artificial intelligence and machine learning)
At an organizational level, strategic enablers and barriers to digital transformation are reviewed, and key dimensions of digital intensity and organisational change capacity are discussed. Options for engaging with digital transformation – through technological, open, strategic and platform modes of innovating – are examined. Bringing the above insights together, how to appraise strategic readiness to response to digital transformation is considered. Students are introduced to a practical methodology for evaluating strategic and operational digital transformation readiness in an organisation. Insights from this methodology can then be used to identify digital transformation initiatives, insights for inclusion in strategizing.
Develop and execute digital marketing strategies for start-ups, scale-ups, and large organisations.
Master new ways of engaging customers, across all the digital touchpoints and their interactions with your organisation
Understand how digital technologies work, and how to use them to create transformational changes in value propositions and business processes
Shape and align organisation culture with the new demands of digital, fully exploit digital innovation and disruption, and organise the execution of digital projects
Identify and assess digital transformation opportunities and prepare a comprehensive digital strategy
The final module is a project to complete an MSc in Digital Transformation.
Address
Strathclyde Business School
University of Strathclyde
199 Cathedral Street
Glasgow
G4 0QU