We're dedicated to making the events, facilities and service in the Technology and Innovation Centre as sustainable as possible. We want to work with our clients, visitors and staff to encourage everyone to reduce, reuse and recycle.
Take a look at our Green Policy and Visitor Charter.
We're very proud of achieving Green Tourism Gold status, a highlight in our efforts for a more sustainable future.
Find out more from Green Tourism's blog.
Efficiency
The Technology and Innovation Centre (TIC) benefits from an innovative Combined Heat and Power District Energy Scheme, allowing the University to generate up to 50% of its electricity on campus and use the resultant heat in campus buildings.
Throughout TIC, you'll find recycling bins, energy-efficient taps and hand driers to reduce waste. We encourage you to consider ways to reduce waste at your event, thinking of alternative methods to provide information to delegates, and taking your exhibition and materials away with you to use again at your next event.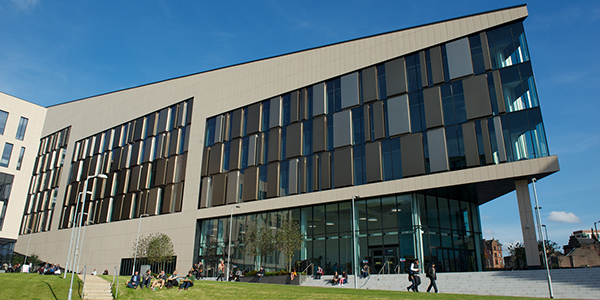 Making events greener
The International Input-Output Association (IIOA) Conference was keen to work with TIC to make their event as green as possible particularly around the catering elements, so bespoke vegetarian only menus were specially created. The Operations Team also recommended a company which coordinated all exhibition materials so only one delivery to TIC was required, helping reduce emissions.
Glasgow Convention Bureau would like to give a helping hand to conference organisers who wish to organise a sustainable conference in our city. The online toolkit identifies some of the leading sustainable businesses across the city, making it easier for you to choose the services you need to run a more sustainable conference.
Find out more about the IIOA Conference.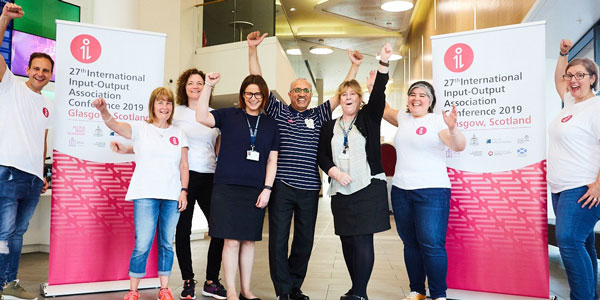 Travel
TIC is located in Glasgow city centre, within walking distance of bus, rail and underground stations, so we encourage you to travel using public transport. We're also close to cycle routes throughout the city, with plenty of bike racks across our Cycling Scotland Cycle Friendly campus. You can also hire a Next Bike, with racks located opposite TIC.
The Glasgow Convention Bureau has information and resources on travelling to Glasgow, getting around the city and accommodation.
Find out more about travel.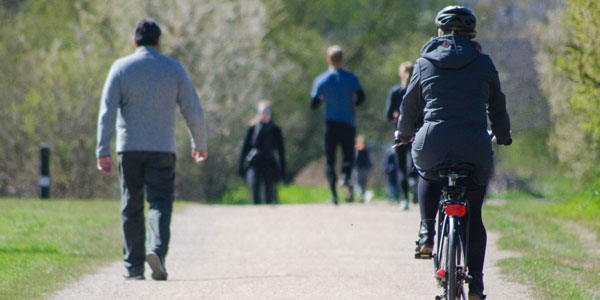 Catering
Our accreditations recognise the ethical, sustainable and healthy options in our menus, sourcing local, seasonal produce where possible. These include Soil Association Food for Life standard, Red Tractor certification and Fair Trade certification.
We're working hard to reduce food waste with improved stock management and rotation systems and procedures. Real cutlery and crockery are provided at each serving of food and drink, to reduce single-use-plastic waste. Our onsite water bottling system brings you the best quality water from the most local source, eliminating the need for costly and polluting transportation and packaging.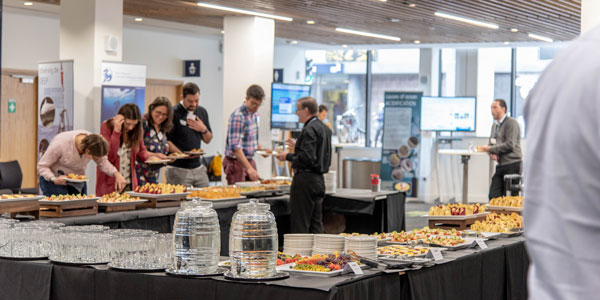 Dear Green Place
Conference delegates can enjoy the opportunity to explore the campus, taking in the beautiful street-art of the Wonderwall, part of the Glasgow City Centre Mural Trail, as they make their way towards the Rottenrow Gardens, offering a pleasant outdoor space to relax and unwind.
If the wish to explore the city further, a 10-minute walk will take them from the campus to the city's medieval quarter, where they will find Glasgow Necropolis, adjacent to Glasgow Cathedral, full of history, interesting walking routes and hilltop views.
Walking south from the campus, through the historic streets of the Merchant City and Saltmarket, will bring them to Glasgow Green, the city's oldest public park, featuring the beautiful Doulton Fountain, heritage trails and views of the River Clyde.
Downtown Maps offers a complete city guide so you can make the most of your visit to Glasgow, including interactive maps, walking tours and leisure activities.