Finding the right balance
The following ideas are aimed at helping us create capacity to balance home and work life during the current lockdown period.
The physical, emotional and mental wellbeing of our staff and our students is key. As members of the Strathclyde family, we must all recognise that everyone's personal circumstances are different, and we must all do what we can to be flexible and respectful of the competing demands on our colleagues' time.
Remember there is also a wealth of information on how to look after your wellbeing in our Wellbeing & Working from Home Hub. There is also great guidance on how to work more agilely in the Agile Working Toolkit including tips for home working.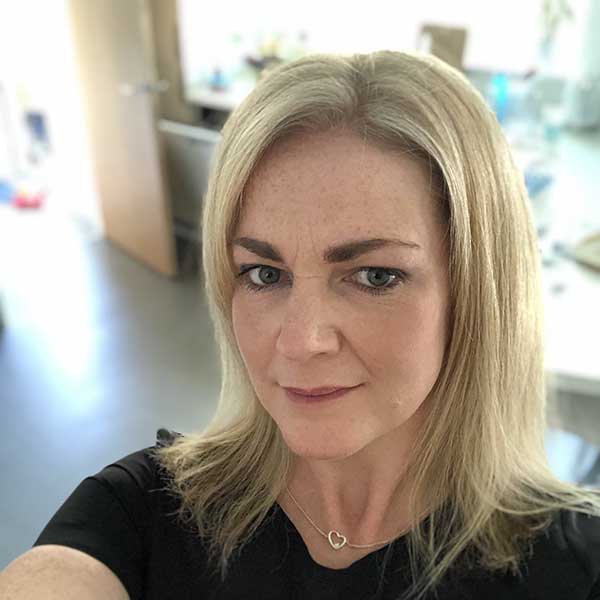 Recently, I read somewhere that we are all in the same water but in different boats. I like this analogy. We are all living through a pandemic, but all have different situations facing us at home and at work.
Susan Ali
Continuous Improvement Facilitator
Creating capacity
teams should think carefully about how they are spending their time and challenge themselves on whether there are any tasks that could be stopped, paused, reduced or made more efficient. Team leaders should prompt their colleagues to consider this and be open to innovative and challenging ideas
help others to manage their workload by being clear on when you need something by and make sure you have allowed time in your calendar to process their outputs
if you are struggling to manage all your demands, it is important to let your manager know this. There may be simple adjustments that can be made to address this
make time to take your annual leave and get a proper break. By the end of January, we will already be one third of the way through the annual leave year. Managers should speak to their teams about booking some leave if they haven't already
Meetings
Meetings are an essential part of our daily work and allow us to share information and ideas and to get things done with colleagues. However, they can be time consuming and expensive; a team of four employees with 10 hours of meeting per week can cost approximately £26k per year (Watts, author of 'How to Fix Meetings', 2021) so gaining the most from a meeting is important. Colleagues are asked to consider the following meeting improvement suggestions:
Ask yourself if each meeting is necessary. A phone call or instant message conversation using MS Teams or Zoom chat might be more effective
Think carefully about your invitee list and keep meeting attendees limited. To ensure effective participation and decision making, it is suggested that a meeting of 5 or 6 colleagues might be optimal
Be clear on the purpose of the meeting and the planned agenda so colleagues can make an informed decision on whether they need to be there
Let invitees know if only a part of the agenda will relate to them. Give them time back by allowing them the option to attend only for the part relevant to them or confirm they may leave the meeting after their agenda point is covered
If the meeting is being used to relay information to others, consider if it could be recorded and made available for colleagues to catch up with later. This will be particularly useful for colleagues working agilely
Review the frequency of recurring meetings – could you meet less frequently e.g. moving a weekly meeting to every two-three weeks to allow more time for actions to be completed between meetings
If it is a recurring / placeholder meeting, think carefully about whether each occurrence is still needed considering the conditions at the time e.g. if little has changed since the last meeting, consider a quick update by email circulation instead
Reduce meeting durations where possible: Don't automatically schedule meetings for one hour if you only need 45 minutes and try to keep to the meeting time scheduled
Plan to finish meetings five or 10 minutes early where possible to provide time for a break between meetings. For longer meetings, build in time for a short break to allow participants time away from their screens
When preparing for meetings, think about: Purpose – to provide key information; to consult; informal or formal; Plan - an agenda with desired outcomes; Protocol – rules of engagement, e.g. when meeting is held virtually, direct colleagues to the chat function to comment; People – identify roles for the meeting – e.g. have you asked someone to take notes/capture action points?
If sending packs of information in advance of a meeting, consider providing summaries of 'must-read' information or clearly classify the parts of your pack that are essential reading. You can include the fuller detail in a supporting appendix for those who wish to read more detail. This is especially useful if you have a large audience, not all of whom will need the same level of detail
Focus on the meeting outcomes –be clear on what actions have been agreed at the meeting, who will do them and by when. These can then be reviewed at the start of the next meeting
Encourage participation from all members – sometimes this may need the Chair, or most senior person in the meeting, to hold back on giving their opinion to gather the views of all attendees
If you are having fewer or shorter meetings, this may lead to colleagues missing out on the social element of interaction with others. Take time to check in on colleagues and ask how they are doing, especially those living alone or with challenging caring responsibilities at home
Annually review the effectiveness of longstanding meetings, such as Committees. Ask, for example, whether membership, frequency or formal Terms of Reference require updating
Email etiquette
1. Always think about when you send an email
Unless exceptional circumstances apply, avoid sending emails to colleagues in the evening or at weekends; this will make it more difficult for them to switch off from work as they feel the need to reply. If you are working at night or at the weekend, think about setting your email to arrive in the recipient's in box at the start of office hours next day or following the weekend using 'Message Options' in Outlook. If you regularly work different hours, consider adding a statement to your email address such as: "I sometimes email outside standard working hours. Please don't feel the need to respond until you are at work."
2. Include a clear subject matter
A short summary works better than a full sentence. If your email is for review, put that at the beginning of the subject line and if there's a deadline then add that too but make sure your deadline is appropriate (see below). If your email is urgent, then indicate this on the subject line but please don't overuse this – ask yourself if your matter really is time critical to University business.
3. Consider the purpose of your email
Always state if your email needs an action and by when. Remember that colleagues will always have other priorities and give them as much time as possible to complete an action. Think about setting a timeline and asking them to get back to you if that's not possible given other commitments. Alternatively, if appropriate confirm what action you require then ask what timescale would be possible for completion.
More generally, don't always use email as your preferred choice of communication; ask whether a quick phone call or call on Zooms or Teams would be a more effective way of getting a response. Contact Information Services for further information.
4. Don't hit 'reply all' or CC everyone
Think carefully about who needs to be copied into an email and avoid using 'reply all' when a simple 'reply' to the sender would suffice.
5. Don't E-mail Impulsively
Emails are a quick and effective communication tool but their informality can be a danger. Never send an email in anger or reply to a rude email with a rude response. If you are annoyed at something, pick up the phone to the colleague instead and have a polite, courteous exchange. If you want to email, save your response as a draft and read it over in a few hours when you feel calmer. You may decide not to send it or to change it.
If someone sends you a rude email, don't react by sending a rude email back, however tempting that might be. Think about calling or meeting the person to clarify their message and think about sharing the email with your manager for advice. If you choose to send an email response, acknowledge that they appear troubled, try to provide a solution to their issue and keep your tone polite but appropriately assertive.
6. Think about where your email could end up
Never use inappropriate language in a work email. Whilst emails are informal, they can have significant consequences. For example, if you name an individual in an email, that individual can have the right to read your email under data protection/freedom of information legislation. Emails can even become evidence in a court of law.
When emailing a large number of individuals (especially externals) or when using a mailing list, put the email addresses/mailing list in BCC rather than CC. Email addresses are personal data and names can easily be derived from them. Organisations have been fined for emailing out sensitive information where the individuals involved can be determined from the email addresses.
The Outlook client in Office 365 allows you to encrypt emails (so only the recipient can read them) or to stop forwarding and/or printing. However, this should never be relied upon for privacy as the recipient can still take screenshots or photos and encryption does not remove any legal requirement to disclose the information. Again, contact colleagues in Information Services if you are unsure about this.
7. Acknowledge when you can't respond
If you can't reply quickly, try to let colleagues know you have received their email and when they might expect to receive a response. If there's an action in the email with a response time which you will find difficult given competing priorities, ask what flexibility there is in that response time, indicating what timeline might be possible for you.
8. Email Signature
Always use an email signature that shows clearly your name, title and contact details. Use up to date University logos to show external stakeholders more about our organisation. However, never include a scan of your actual physical signature as this could be used by fraudsters. If you require to guarantee the authenticity of your emails using a digital certificate, contact Information Services.