Looking after your mental health & wellbeing
The health and wellbeing of the University community is of paramount importance. The University recognises that the Coronavirus (COVID-19) outbreak will affect each of us in different ways and will present personal and health challenges to many.
It can be normal to feel overwhelmed and anxious by the current situation, although it's important to allow ourselves time to adjust to the impact of these changes. While it's important to stay informed, there are also many things that we can do to support and manage our wellbeing during such times. On this webpage you can find information on Coronavirus and your wellbeing.

MIND and the Mental Health Foundation have created helpful guides to support individuals to maintain their health and wellbeing during the Coronavirus outbreak. These resources highlight the importance of considering the impact that our daily routine, environment, activity levels, nutrition, social interaction and self-care habits can have on our overall quality of life during this difficult period of adjustment.
All members of the Strathclyde community can access NHS Mental Health self-help booklets, video and audio resources based on Cognitive Behavioural Therapy techniques on the Glasgow Wellbeing Services website. These engaging self-help resources provide psycho-educational information, techniques to challenge unhelpful thinking patterns and practical techniques to improve our mental health and wellbeing.
Tips for working from home
Establish a workday routine
Determine a work schedule, when you will start, breaks etc. This will help you to focus and manage your time effectively.
Create a productive working environment
Working from a clutter free desk or table in a relatively quiet environment will be more productive.
Find a healthy balance
Whilst working remotely build in physical activity as much as possible. Keep hydrated and drink water. Enjoy healthy snacks and avoid sugary or fatty foods and maintain regular sleep routines.
Stay connected
Maintain regular connections by email, social media, video conference and telephone with your manager, team, family, friends and community.
Enjoy green space
Spending time in green space where possible, or letting fresh air into your workspace can benefit your mental and physical health.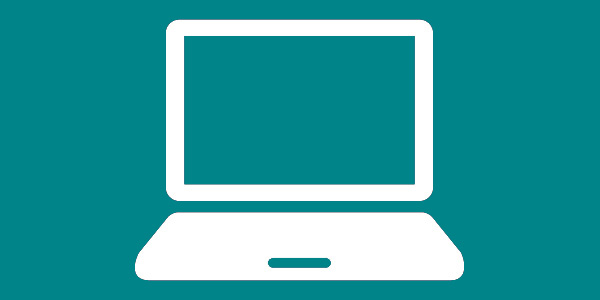 Know how to access support services
It is quite normal to feel anxious or stressed during this uncertain time. Staff should contact their line manager or the University's Employee Assistance Programme who can provide free and confidential help on a range of issues and concerns, as well as support your mental health and wellbeing.
Staff can also access confidential counselling sessions in-house.
Manage your health
It's important to get medical help if you need it, but try to avoid getting face-to-face advice if you can. Take a look at information from the NHS on getting health advice, help and support from your GP, online services and apps, prescriptions, urgent dental treatment and urgent or emergency medical help.
You can also find out more about the Test & Protect system.
Challenges you may be facing
Wellbeing is about living in a way that is good for us and good for others around us and it does mean that we feel we have the resilience to cope when times are tougher than usual. It is appreciated that the COVID-19 outbreak and working from home may be presenting certain challenges for you as you navigate and try to make sense of such unprecedented times. You may feel able to talk about these issues to family or friends but in some situations, you may wish to raise your concerns with your manager, colleagues, by using external services or by going online to seek support and advice. There is support out there for you.
If you are worried about your finances, it may negatively affect your mental health. Talking about your concerns helps, but if you don't have someone close with whom you can confide in there are organisations linked below who are able to help you and offer support to stay in control of your finances during this time. They may also act on your behalf to talk to creditors.
Remember, if you are struggling, it is always worth getting in contact with your bank, building society, lender or whoever you owe money to, to discuss your options. Many companies are aware that their customers are struggling with money at the moment and have put processes in to help. However, you can't benefit from that help if you don't let them know your situation.
If you are feeling very low or suicidal because of your money worries, you need to talk to someone now. Call 999 if you are in immediate danger or give the Samaritans a call for free on 166 123.
This affects many people and may impact on their mental health and wellbeing and other aspects of their lives. Working from home may present increased challenges for you as work may have been a safe space to access specialist support and support from colleagues. It is important that you seek support and advice if you are affected by domestic abuse. You may feel able to discuss your concerns with your manager to make them aware of the difficulties you are experiencing when working remotely and they may be able to support you accessing support. If you prefer to discuss domestic abuse and its impact, you may wish to use one or more of the following support providers.
Staff Counselling and Employee Assistance Programme
You, or someone close to you, may have been using alcohol or drugs in a way which is damaging your health and well-being as well as affecting those around you but it also may be affecting your ability to work effectively. The University recognises the challenges that you may be facing especially while working remotely and is keen to ensure a safe and supportive environment for you to feel able to seek help through your line manager or by contacting Human Resources and/or Occupational Health directly. Further information can be found in the Alcohol, Drugs and Substances Misuse policy.
Useful resources
Supporting Positive Mental Health
CBT (Cognitive Behavioural Therapy)
Staff can obtain immediate access to support via SilverCloud, our online CBT (Cognitive Behavioural Therapy) e-learning platform.
Lone working
Workplace Wellbeing
University of Strathclyde Occupational Health Physiotherapy Service
During this period of homeworking this service, which is funded by the University, will be available online. Musculoskeletal disorders can cause loss of mobility, pain and it can impact on your ability to do your job. For support with any difficulties please contact our Physiotherapist Julie Gray directly who will organise a consultation and can:
assess, diagnose, advise & support staff to facilitate self-management

help limit suffering & restore functional capacity

prevent deterioration
Physiotherapist led-low level therapeutic Pilates class
This low-level class is aimed at staff recovering from illness, or who may have long-term chronic conditions or a vulnerability or injury that makes exercise difficult. It can help build confidence if you are not a regular exerciser and does not need any specialist equipment or clothing. This class is available free to University staff. Please contact Julie directly for details.
Julie Gray
email: physio.fit.julie@gmail.com
telephone: 07775 841588
You can also contact occupationalhealth@strath.ac.uk for support.
Support available
Sleepio
Sleepio is a fully automated digital sleep improvement programme designed to help those with sleep problems fall asleep, stay asleep and feel better during the day. It is based upon the principles of cognitive behavioural therapy (CBT) which aims to improve sleep by addressing thoughts, feelings and behaviours that contribute to poor sleep.