Wellbeing & working from home hub

Successful remote working
Making it work for you
While some identified groups of staff have continued to work on campus during lockdown, other staff are returning to campus following University approval and in accordance with Government guidance. However, the majority of University staff continue with remote working. We continue to adjust to a new way of working and to a new way of life. We want to ensure that you continue to have the support and resources you need to do your job as best as you can in these circumstances. The health and wellbeing of the University community and their families continues to be of paramount importance at this time.
The following initial guidance provides advice for staff working remotely at home. Additional guidance for managers on remote working to support their team is also provided. We will continue to add further information Wellbeing & working from home hub to support you.
Support when working remotely
In addition to the information below, you can also find useful contacts on our Support When Working Remotely web page.
Agile Working Toolkit
Our Web Toolkit on agile working for staff & managers is now live.
View toolkit
Balancing work & home life
Getting the right balance between home and work life can be challenging, particularly when working at home when the boundaries between home and work life can become blurred. Being based at home every day is a big adjustment for many of us and it is important to try and keep a degree of separation between work and home life where possible. Working at home every day is very different from the occasional day of home working which you may have done previously.
Top tips:
Try to schedule your work time and non-work time and discuss this with your manager as required. You may wish to then let your colleagues know when you will be available for work matters and, conversely, when you have to prioritise other issues.
If you have childcare or other caring responsibilities which mean that working during the day is difficult, perhaps you can do some work in the evenings or at weekends, when others can help. Every individual's situation is different and the University's aim will be to help you do what work you can whilst ensuring you can support your loved ones.
Try to separate work from home – a separate room is ideal, but if that's not possible, try to create a workspace in a quieter area of your home.
Ideally work from a desk and chair – avoid the sofa or bed if you possibly can– they're not good for your posture, or creating a work-like environment which might help you keep work 'separate'.
Regularly check in with your manager to ensure you are both clear about what your work priorities are at this time.
Remember to take regular breaks from work including meal breaks. Taking breaks away from the screen – including getting up and walking about the room, is incredibly important to your wellbeing.
For further tips on setting yourself up for successful home working and looking after your mental health and wellbeing check our tips for working from home at our positive mental health and wellbeing webpage.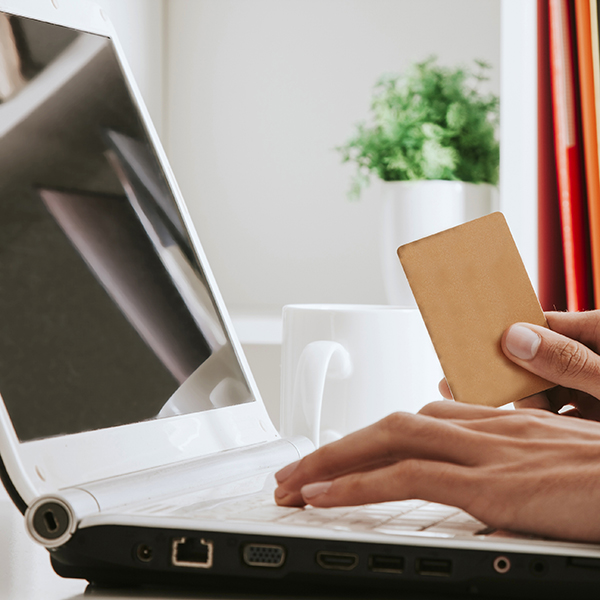 Keeping in touch – Effective team working
Regularly keeping in touch with other team members and your line manager is key to successful home working and is also important for your mental health and wellbeing.
Some tips for effective keeping in touch include:
Make the most of technology –Skype for business and Zoom are great for face-to-face meetings and decision making. But make sure you build in time away from your screen.
Consider setting up a what's app group for your team to keep in touch
Support each other – Stay visible and in touch – if one of your team seems "quiet" check-in and offer support, highlight this to your line manager, or just let them know you're thinking of them
Communication isn't only for work – well functioning teams will get together online for virtual coffee or lunch and check-in with each other regularly. However, it is important to recognise that while some of your team enjoy socialising through work others may wish to spend time with family and friends away from work as well as taking some exercise or enjoying their hobbies
Chat with other team members – this can be a virtual version of popping your head round the door, it's quicker and more responsive than email. Skype for Business is linked to work calendars and lets you see if someone is busy or available. You can change your status if you don't want to be disturbed
Email is still important – for more formal work matters and especially decision making, email is best
Use a mixture of online chat, email and video to best effect
Practical considerations for remote working
keep email traffic down by ensuring that you copy only those who really need to receive the message into an email
if you are organising a meeting, avoid holding it between 12 noon and 1.30 pm to ensure colleagues get time away from their screens
if you are the meeting host, stop the meeting for at least five minutes every hour and ask participants to take a screen break
try not to schedule meetings or phone calls before 9am and after 5pm, unless this is unavoidable or fits with the working pattern of participants
try not to schedule back-to-back Zoom calls to ensure you have time away from your screen
Health & safety considerations
Working from home is now an established way of working for many staff.
If you are working from home currently you are now required to complete the online Covid-19 Homeworking Checklist using the supporting information contained within the form and submit this to your line manager at the earliest opportunity. On completion of the checklist, if the need for additional equipment has been identified, you should contact your manager to discuss appropriate arrangements. For more complex cases when the checklist is found to be limited you should review the Homeworking Risk Assessment (eRISK ID 3778) with your manager.
Staff are not required to complete the University's online Display Screen Equipment (DSE) assessment. It is expected staff will adopt the same principles at home, as used on campus with regard to setting up a suitable workspace and taking regular breaks. Helpful information on setting up your workstation and reducing the risk of neck and shoulder pain can be found by watching the HSE's Temporary Working at Home video.
There are some simple steps that staff can take to reduce the risks from display screen work:
make sure the display screen is raised so that the top of the screen is at eye level. If a riser or laptop stand isn't available, this can be done using a box or some books if necessary
if possible, use a separate keyboard and mouse when using a laptop. This enables the display screen to be positioned correctly
adjust your chair height if possible. Arms should be at right angles, with forearms lightly supported by the work surface. Try using a cushion on the chair seat if the work surface is too high
rest your feet firmly on the floor. Try using a box or some books if you need to adjust your position
use a folded towel to provide more back support if needed
try standing to work if required and appropriate and use a kitchen bench as a work space
break up long spells of display screen work by building in rest breaks (e.g. 10 minutes every hour) or changes in activity
avoid awkward, static postures by regularly changing your position
try to get up and move or try doing stretching exercises
try to avoid eye fatigue by looking away from your screen, changing focus and blinking from time to time
avoid using mobile phones or tablets for too long whilst sitting on a sofa or bed in a static position
The University will endeavour to supply some small items of equipment such as keyboards, a mouse or footrest where the requirement has been. It may be decided by your manager that you can take certain pieces of equipment from their workspace on campus. Access to campus buildings is controlled and is authorised and the line manager will have to seek authorisation under the Campus Access Policy or directly to the Return and Return Development Group via Executive Deans or Professional Services Directors.
If you require additional IT equipment for home working (monitors laptops etc) you should discuss this with your line manager. If authorisation is given, there are processes in place for the purchase and distribution of such kit, imaged and ready for use. Contact the ISD helpdesk for more information by email at cas-help@strath.ac.uk (for professional services staff) or help@strath.ac.uk (for academic staff and students).
If your line manager has authorised you to take your on-campus IT equipment home you should discuss this either with the ISD helpdesk or your local IT staff. Points you would need to consider are:
if you have a desktop PC it is unlikely to be able to connect to a home Wi-Fi network. You will need a cable to attach it to your home broadband router or you will have to purchase a Wi-Fi Dongle. You may also require to have your network interface re-configured
does your desktop PC have suitable speakers/headphones and webcam?
it may be necessary to re-image the device to work correctly off campus
You will also need to:
remember to update your department asset register
think about the situation where you may be working in a blended way partly on campus and partly working from home
Find out more about accessing University IT systems at home.
Insurance
If you do not normally work from home you should check if there are any personal implications of home working on your home insurance or leasing / rental arrangements. University equipment is covered by the University's own arrangements.
The University holds liability insurance that provides cover for the legal liabilities of the University and its employees whenever they are engaged in University business. This cover applies irrespective of where the activity is taking place.
IT Systems
There are lots of IT resources available to allow you to work remotely from home, keep in touch and access your work online. You can download software to support working at home (including Microsoft Office at no cost to yourself), access your emails online, keep in touch using Skype for Business or Zoom, and access your University network drives remotely. More information on how to access all of these services is available on the working off-campus webpages. During this time our IT Services colleagues will be providing remote support as best as they can, given our current circumstances.
Data protection & security of information
The University must still comply with its obligations in relation to data protection and confidentiality. It is important if you are working with personal data and other confidential information at home, that you ensure this is kept secure. This applies to both paper and electronic materials. You should ensure that all personal and confidential data is stored on University-provided secure storage e.g. Sharefile, Onedrive, H or I drive, rather than locally on your own devices. You should only use your University email for official University business. Personal data should never be transferred via personal email addresses. It is important to make sure that confidential or personal information is not left unattended and/or visible to others, either hardcopy or on a computer screen – this will be particularly important if, for example, you have a flatshare arrangement.
More information on data protection and working from home can be found on our Sharepoint pages. Please also see University guidance on Cyber Security.