MSc
Global Master in Industrial Management 4.0
Apply
September 2020 entry still available
Key facts
Start date: September

Accreditation: EQUIS, AACSB, AMBA

Study mode and duration: 18 – 22 months full time

Study with us
The Global Master of Industrial Management (GMIM) is a collaborative Masters between the University of Strathclyde Business School and MIP Politecnico di Milano, Italy, resulting in a double degree award from both institutions.
Back to course
Why this course?
The Global Master of Industrial Management (GMIM) is ideal for those with a technical or scientific background who are seeking to develop the managerial skills and competencies needed to pursue managerial careers in internationally orientated manufacturing and service industries.
GMIM places great emphasis on fostering an integrative teaching approach. It aims to develop your ability to tackle issues in an interdisciplinary manner while providing you with an overview of general management concepts in an industrial context. These include marketing and accounting.
Through close collaboration with associated industrial and service companies, you'll have the opportunity to combine practical knowledge and skills with invaluable industry experience.
GMIM is delivered in an internationalised environment. You'll have the option to spend the four semesters of the course in up to four renowned academic institutions across Europe and Asia.
On completion, you'll be awarded a double Masters degree:
Master of Science (MSc) in Industrial Management from Strathclyde Business School First Level
Master degree in Global Master in Industrial Management from Politecnico di Milano
There is opportunity for a further award to be awarded by the other institutions involved in the delivery of GMIM, namely Technische Universitat München and Toulouse Business School, and further information on this opportunity is available on request.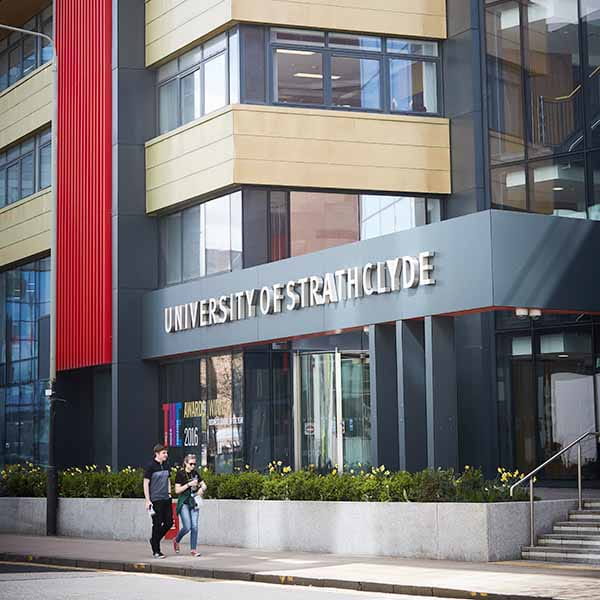 What you'll study
Term one begins in Glasgow at Strathclyde Business School in September. You'll then spend your second term in Italy, at Politecnico di Milano.
In term three you can choose to attend one of the following:
Please note: the number of places available in each partner university is limited.
The student experience on each international campus is highly international and goes beyond the classroom. Students come from around 25 nations and participate in language courses, seminars with local managers and company visits in the host country.
GMIM prepares you for a career in industrial and technical management. It meets the need for technical university graduates to be able to assume broader tasks and responsibility in modern managerial roles.
The course does this through:
emphasis on relevant managerial topics that are highly beneficial for graduates of technical university programmes, such as operations and supply chain management.
the study of concentration streams, as chosen by you, according to your particular preference or region of interest. This allows you to focus your studies on a particular area of managerial theory.
your participation in the social, economic and cultural life of the host country, preparing you for working in an international economy across many countries.
Course structure
Term 1
Glasgow, UK
General Management (32 ECTS)
Term 2
Milan, Italy
Operations, Quality & Supply Chain
Management in the Digital Era (32 ECTS)
Term 3

Study at one of the following institutions:

Munich, Germany (limited number of seats available)
Entrepreneurship or Innovation and
Technology Management (30 ECTS)

Beijing, China (limited number of seats available)
Doing Business in/with China (30 ECTS)

Toulouse, France (limited number of seats available)
International Business or Aerospace Management (30 ECTS)
Term 4
Master Thesis, anywhere in the world
Company-based or University-based
Go back
Course content
Learning & teaching
The GMIM is 50% content and 50% context related. In addition to the delivery of managerial content, the program facilitates and stimulates student participation in the cultural, economic and social life of each of the countries where study is undertaken.
Accounting for Engineers
This class provides an introduction to the financial statements, budget setting and investment appraisal. Particular emphasis is placed on the preparation and analysis of financial information and the engineering context within which it is provided for decision making. The class will include reading the financial statements, working capital management, financial planning and budgeting and investment appraisal. In order to demonstrate the links between accounting and engineering, the class will also incorporate sessions to examine the role of accounting in organisational problems solving and engineering at both a practical and a theoretical level.
Managing People in Organisations
The purpose of this class is to support students in thinking about people and organisations. Some key questions this class explores include:
why do organisations take the forms they do?
why are organisations so difficult to change?
how do organisations influence individual behaviour and vice versa?
under what conditions do employers get the best performance from their people?
what motivates people?
how do employers and employees respond to and resolve differences of interest at work?
Organisational Behaviour is the academic body of knowledge that has been produced by social scientists (psychologists, sociologists, political scientists) to investigate some of the above questions. Specifically, Organisational Behaviour is concerned with the study of human behaviour (both at the individual and group level) within work organisations, and how organisational systems and structures affect human behaviour. The Managing People in Organisations (MPIO) class will focus on Organisational Behaviour.
Marketing Management
The demands of today's business environment require the business professional to create marketing strategies that will sustain the firm's competitiveness, not only operating domestically, but more so internationally. This class uses marketing principles along with an in-depth understanding of a firm's internal competitiveness, resources and future goals to create sustainable growth for both domestic and international markets.
The critical factors of evaluating a firm's core competencies and accessing their internal environment will also be reviewed. The underpinning rationale of the class is to learn and apply actions that allow the firm to continuously create and develop competitive advantages for internationalisation and sustainability using marketing strategies.
Business Strategy
Strategy is central to a rounded postgraduate education in business and management. A strategic perspective and understanding is widely recognised as essential to progression to senior positions within both private and public sector organizations.
A strategic perspective and understanding includes confidence and familiarity with the language, theories and the application of strategic frameworks in practice. In addition, strategy integrates elements of the functional classes taught on the MSc in Global Industrial Management, helping students to understand the strategic goals, objectives and competencies of an organisation and how these are supported by the organisation's functions and activities.
In this context, this module provides students with an overall understanding of the widely accepted approaches to strategy, through a process of strategic analysis and strategy realisation.
Quantitative Business Analysis
Quantitative Business Analysis runs over one semester, but in two parts. The first part provides an introduction to the basic theory and application of statistical modelling. Topics covered include:
data analysis
probability theory
distributions and moments
estimation and hypothesis testing
The second part focuses mainly on two areas:
regression modelling
multivariate analysis
While key background theory will be presented, the emphasis is on the generation and interpretation of output from commercially available software.
Spreadsheet Modelling and Demand Forecasting
This module will demonstrate how spreadsheets can be used to support the analytical techniques whose theory is taught on other modules. For example, forecasting, simulation, optimisation, data analysis, as well as being used to support technical report writing.
Most prominence is given to demand forecasting and you'll be introduced to different types of forecasting technique for short term smoothing through to decompositional analysis. These methods will be implemented using spreadsheet models.
Business Simulation Methods
The module will focus on the main two forms of business simulation; discrete-event simulation (DES) and system dynamics (a continuous simulation technique). For DES, the class will start with an introduction, aiming to familiarise students with the concept and its use.
It continues with discussing a rational approach to simulation using a number of examples from manufacturing and service operations. For system dynamics the class will provide a background to system dynamics including its links to other modelling techniques being taught on the course, in particular, its links to problem structuring methods.
Risk Analysis and Management
This module will explore the entire process of structuring a risk problem, from modelling it to communicating recommendations, both theoretically and in practice.
Risk management is linked with decision analysis in so far as we explore decision making under uncertainty and it has links with quantitative business analysis as we explore the use of statistics in understanding risk. However, the topic has some unique attributes such as risk communication and the role that experts play in risk assessment.
Big Data Fundamentals
This class aims to endow students with an understanding of the new challenges posed by the advent for big data, as they refer to its modelling, storage, and access, along with an understanding of the key algorithms and techniques which are embodied in data analytics solutions.
Triple-accredited business school
Glasgow is Scotland's biggest & most cosmopolitan city
Our campus is based in the very heart of Glasgow, Scotland's largest city. National Geographic named Glasgow as one of its 'Best of the World' destinations, while Rough Guide readers have voted Glasgow the world's friendliest city! And Time Out named Glasgow in the top ten best cities in the world - we couldn't agree more!
We're in the city centre, next to the Merchant City, both of which are great locations for sightseeing, shopping and socialising alongside your studies.
Find out what some of our students think about studying in Glasgow!
Find out all about life in Glasgow
Back to course
Entry requirements
Academic requirements

The minimum educational requirement for the programme is a Bachelor degree or recognised equivalent from an accredited institution of at least three years full-time study (180 ECTS).

The ideal candidates are those with educational experience in a technical or scientific discipline.

Additional traits

In addition, students should display a strong work and leadership ethic, and be prepared to meet the challenges associated with an intensive Masters degree in a multicultural environment.
International students
We've a thriving international community with students coming here to study from over 100 countries across the world. Find out all you need to know about studying in Glasgow at Strathclyde and hear from students about their experiences.
Visit our international students' section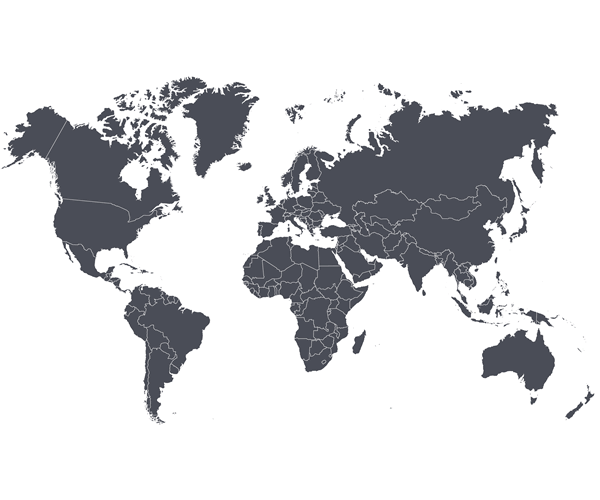 Back to course
Fees & funding
2020/21
All fees quoted are for full-time courses and per academic year unless stated otherwise.
Scotland/EU

€17,500

Rest of UK

€17,500

International

€19,500

Additional costs

Course materials

Class materials comprise textbooks and course handbooks. All of the compulsory handbooks are available to students free on the VLE. Some classes may have a recommended core textbook which you may wish to purchase but copies will be available in the University Library.

Placements & field trips

May incur travel costs depending on clients and project placement. Will be confirmed with students before commencement of the placement.

Other costs

Students are required to submit two hard copy dissertations. An average cost will be £10-15 including delivery to the department.
Back to course
Careers
Examples of companies involved in students' master thesis and post-programme hiring:
ABB
Accenture
Arbikie Highland Estate
Arcelor Mittal
Automotive Lighting italia S.p.A.
BMW
Bombarider
Cisco Systems
CONAI – Consorzio Nazionale Imballaggi
Decathlon France
EFMD
Ernst&Young Consulting
Garuda Indonesia
General Electric
GIS International
Henkel AG & Co. KGaA
IKEA
Infineon technologies
Italcementi
Lamborghini
L'Oréal
Materialise
Medtronic italia S.p.A
ONU
P&G
Porsche
SAS
Siemens
Sony
Telefonica
The Lean Six Sigma Company
UPS
VivaSanté
Whirlpool
Back to course
Apply
Global Industrial Management 4
Qualification: MSc
Start Date: Sep 2020
Mode of Attendance: full-time

Have you considered?
We've a range of postgraduate taught and Masters courses similar to this one which may also be of interest.