I moved from China to Glasgow to study for my PhD in Chemical & Process Engineering here at Strathclyde.
I also love nature and photography and I like to travel. It's great because in my space time I like to find beautiful spots in Scotland to take photos. I'm also curious about new and different things and like to challenge myself.
Glasgow is an energetic city, I could never get bored living here. The people here are the best - they're kind and friendly. The city motto is right - it is truly "people make Glasgow".
Wenhan
So, why did you choose Strathclyde for your PhD?
Strathclyde has a very high reputation worldwide, especially in engineering. Studying in Strathclyde can provide me a high level platform for research and expand my horizon. Besides, Strathclyde is also located in the centre of Glasgow, which is one of my favourite cities in the world.
Tell us about your research.
My research is about the combustion of biomass resource. We're aiming to investigate methods to mitigate ash-related problems during the combustion of biomass. This way, we can help reduce the pollutant and make the biomass resource more widely used which in turn could help ease the energy crisis.
What do you like about chemical and process engineering?
For me, finding suitable methods to make biomass resource more useful and gradually replace fossil fuels is the most exciting part! With energy sources that can be easily accessed, traditional fossil fuels will no longer play a crucial part in the world energy pattern.
What's the Strathclyde research community like?
The Strathclyde community is very professional, and friendly. They provided me with all the help I've needed and made my research journey easier and happier.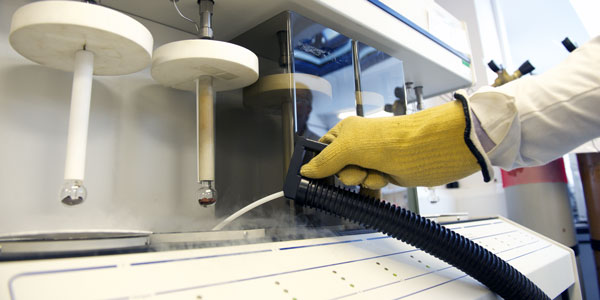 What are the Strathclyde facilities like?
We have lots of advanced equipment here at Strathclyde. Our technicians are well trained and are always around to help.
Tell us about the support from your supervisor and the wider Strathclyde team?
I've definitely had more than enough support from my supervisors and department! Not only are they there to help with your degree, they're also always willing to help and provide support to help me in life.
What's the best thing about Strathclyde?
The best part of Strathclyde is the people. They're the best - both staff and students - that I've ever met and are more like family to me now.
What would you like to do after your PhD?
For now, I'm considering continiung my study as a postdoctoral student. Watch this space!