Key facts
Open to international students only
Study with us
The Intercultural Communications with Global Business Honours programme provides Chinese students, who have already studied English, with experience in Western business practice, and develops a stepping stone into the world of global business.
Students will enter into the third year of their studies at Strathclyde, having successfully completed Years 1 and 2 in their home institutions.
Back to course
Why this course?
After completing this course, graduates will be sought-after, both in China and around the world, due to their bilingual language skills and intercultural global business knowledge.
The Faculty of Humanities & Social Sciences is known for its innovative courses designed to encourage student and staff interaction and collaboration across subjects and disciplines, including; law, English, journalism and politics.
This course allows you to explore any areas that are of interest to you, to help you to share your future studies and career plans.
Consistently high ratings from students and external assessors are evidence of the quality of our teaching.
explore a truly interdisciplinary approach
develop your knowledge and language of English in a business context
gain skills that lead you to become a sought after graduate worldwide
study at an institution ranked in the UK Top 10 Complete University Guide League Tables 2020 for Communication & Media Studies

What you'll study
There are four compulsory classes and two elective classes in Year 3. In Year 4, you'll write a dissertation on an approved topic and take two compulsory classes plus two elective classes.
Available classes change from year to year; the following is an indicative list:
International Leadership Development
Strategic Marketing in an International Context
Language in Business and Organisations
Managing Business Processes and Information Systems
Writing Real Life
Internet Law
Competition Law
War, Terrorism and Conflict
Contemporary British Governance
Literature, Language and the International Heritage Industry
Quantitative Methods in Social Research
International Influencers: World
Literature and Literature in English
Digital Communication and Culture
Issues and Trends in Business and Management
Contemporary Travel Writing
Songs: Music & Literature
Classical Literature in Translation
Literature, Mind & Brain
Commercial Law
Journalism & Popular Culture
20th Century Literature
American Politics
Learning & teaching
The course will integrate the e-learning platform 'My Place' for students to gain access to multimedia resources, recommended reading, projects and tasks, weblinks and forums etc.
Students will be assessed by both summative and formative methods.
Assessment
Assessments vary per class chosen. Feedback will be given to participants either through 'My Place' or face-to-face.
Constant and regular support and critical feedback will also be given to students during their drafting process and after the submission of a dissertation.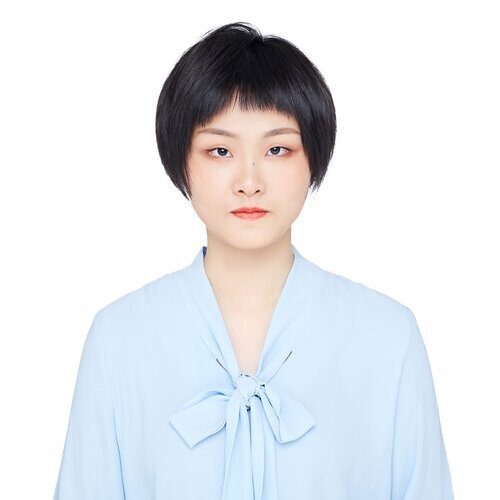 The library has an abundance of resources, and almost all references needed in class can be easily found. Also, many databases can be accessed for free through the school account. There's no need to worry about not being able to find references at all.
Alex Zhang
Graduate, Intercultural Communication and Global Business
Compulsory
International Leadership Development
Develop skills in business, management, personal development, team working, IT, presentations, international and cultural awareness, and ethical issues. The class is delivered in conjunction with our English department (no1 in Scotland, International Student Barometer) to deliver English teachings in a business context to facilitate and complement skills development.
Strategic Marketing in an International Context
This class takes an analytical, decision making oriented approach to the development and implementation of an international marketing strategy. There is the opportunity to explore the process for developing a successful strategy.
Language in Business and Organisations
You will explore the ways in which language is used in businesses and other organisations; learn how meaning is communicated, how to write for business, why speaking is a way of acting, how conversations are structured, and business etiquette.
Managing Business Processes and Information Systems
Gain an understanding of the key issues in the management of business processes and information systems within the wider context of the information/ knowledge economy.
Elective
Writing Real Life
Topics will include Hemingway as Journalist and Novelist, the blurring of genre in the work of Bruce Chatwin, fictional techniques in the work of Jon Krakauer, the transformation of real-life experience in the novels of Paul Watkins, John Grisham's deployment of fictional techniques in a non-fiction context, the genre of the obituary, the genre of the essay, hybrids which defy genre classification.
Internet Law
This class is a specialized elective looking up close and special areas of the online environment. It's so specialized that some background knowledge about the Internet, its regulation and governance is required beforehand in order to address several of the pressing in-depth topics that are under discussion today.
Competition Law
This class allows students studying law as part of a BA/LLB degree to enhance their knowledge and understanding of a particular area of law which can be of relevance to students undertaking a range of other principal subjects such as history, politics, marketing and economics.
War, Terrorism and Conflict
This class looks at the multi-faceted and ever-changing nature of war, conflict, and terrorism, in the context of the end of the Cold War and the September 11 terrorist attacks. It addresses debates within the sub-discipline of Strategic Studies (ie the study of the use of force) and International Relations more broadly, relevant to the causes of war, the conditions of peace and strategies for dealing with terrorism and conflict.
Contemporary British Governance
The class is organised around thematic issues of governance, containing with them, the core institutions processes, influences and debates on the British system of governance. It deals with:
culture, context and constitution
governance at the centre (parliament, prime minister, cabinet, courts)
dispersed governance at the sub-national and supra-national levels (local government, devolved bodies, agencies and quangos, and the EU)
democracy and accountability in a complex system of governance (citizens, elections, parties, interest groups, public opinion and media)
adapting and coping (coalition and latest developments).
It will be taught via a combination of lectures (introducing students to key themes/debates and tutorials (allowing highly interactive and student-centred discussion of contemporary issues and cases).
Literature, Language and the International Heritage Industry
English Studies, as traditionally practiced at Strathclyde, is the study of the symbolic forms of a culture, the ideas, and representations which a culture finds 'good to think'.
This class explores how 'heritage' is constructed by the cultural industries; we look at the construction of identities, including national identities, and how those identities are deployed in a society.
Our particular focus is on how this is achieved through literature, both producing and reabsorbing heritage identities.
Students will learn how to read literary texts in terms of their cultural significance and will study how those cultural significances are transformed into different media, how they form the basis of people's cultural and national identity, and how they are marketed.
Quantitative Methods in Social Research
This class teaches students a range of quantitative research methods. It will help you better understand the high quantity of statistics published by governments and in the media.
Additionally, learning quantitative methods improves your job prospects and equips you better for study in Honours and beyond.
International Influencers: World Literature and Literature in English
In this class students will learn about how various kinds of world literature have been influential on literature in English. To learn about literary theory and poetic form.
To think about how cultural and linguistic differences can be negotiated.
Important: students do not need to know any of the language or literatures, and are not expected to learn any new language.
Compulsory
Digital Communication and Culture
This class allows you to explore the implication and future of digital technology in communication; through your own activities of digital media production, you will explore debates raised in class and produce your own critical reflections
Issues and Trends in Business and Management
This class provides a broad understanding of the key topic areas in business and management as perceived by the different discipline areas; content is continually updated to reflect the latest issues within the field.
Dissertation
Undertake a short research project on an approved topic of your choice with the guidance of an individual supervisor.
Elective
Contemporary Travel Writing
This is a research-led module which explores issues of fiction and non-fiction writing. The educational aim is to introduce students to a range of contemporary travel writing and understand the basic conventions of the genre.
Songs: Music & Literature
The class combines ethnomusicological, literary and linguistic approaches to the study of song. The goal is to learn about the technical and cultural aspects of this central element of many people's cultural life, and how different song traditions differ but have deep similarities.
Classical Literature in Translation
The central assumption of this class is that students of literature in English need to have some knowledge of the classical literature of Greece and Rome.
Classical literature forms the basis of European culture in general and of the literature of all the major European languages. It has had a continuing and defining impact on the major writers and texts of English Literature from Chaucer onwards – including Shakespeare, Milton, Pope, the English Romantics, James Joyce, et al. Contemporary poets – from Derek Walcott to Carol Ann Duffy – continue to engage in creative dialogue with classical literature.
Literature, Mind & Brain
This class will consider verbal art as a special kind of language use; I use the term 'verbal art' because it includes oral as well as written and printed texts, though I have used 'literature' in the class title as it is more familiar to most students.
The experience of verbal art is different from other kinds of language use because it invites minimal or no spoken contributions from hearers and because the focus of the event is not on the communication of information, among other things.
The class will take recent findings from cognitive science about the experience of language, and use them to characterise the experience of verbal art and find out what makes it different from other kinds of experience. We will also experiment with the use of findings in cognitive science to analyse specific literary texts.
Commercial Law
This class examines the basic principles and rules concerning core aspects of commercial law. This includes the main principles of agency, partnership and company law, the law relating to various methods of payment (including consumer credit and bills of exchange), the rules governing the ways in which creditors can 'secure' repayment of a debt (eg through taking personal guarantees from third parties for repayment of the debt, or by establishing rights in security over debtor property), the basic principles of diligence, and the consequences of both corporate and individual debtor inability to repay debts (corporate insolvency and personal bankruptcy respectively).
By requiring students to examine commercial law in the context of an actual case, students also learn how commercial law operates in practice.
Journalism & Popular Culture
The class aims to study the relationship between journalism and popular culture, focusing on the development of forms and practices in journalism; to analyse the construction of the popular, along with those historical, economic and cultural forces involved in deploying the popular to establish hierarchies of judgement and legitimacy; and to explore and criticise the exercise of practices of cultural distinction and the imposition of hierarchies of judgement across various forms of journalism and over a range of historical periods.
20th Century Literature
This class forms the fourth part of the chronological survey of literature which constitutes the core of the degree in years two and three. It builds on the generic subject skills introduced in the two first-year core classes and the historical and contextual studies of the second-year core classes.
It's designed to develop and deepen students' ability to engage with historical texts and with the literature and culture of the twentieth century, providing students with a solid basis for honours-level study.
American Politics
This class introduces students to the basic concepts and theories relating to the study of political institutions, processes, behaviour, and policy in the United States. The first half of the class examines 'American exceptionalism,' and its political culture. The second half examines the institutions of the US political system, covering such topics as the constitution, federalism and the branches of the central government. The class will conclude with a survey of public policy in the United States, in several dimensions.
Class topics include: the US party system, political participation and mobilisation, individual voting behaviour, public opinion, nominations and elections, media, interest groups, the question of where power lies.
Back to course
Entry requirements
You'll enter into third year of your studies at Strathclyde, having successfully completed Years 1 and 2 in your home institutions.
Student's grade average will be 70% plus you'll have an IELTS of 6.5 with no individual element less than 5.5.
Back to course
Fees & funding
Fees may be subject to updates to maintain accuracy. Tuition fees will be notified in your offer letter.
All fees are in £ sterling, unless otherwise stated, and may be subject to revision.
Annual revision of fees
Students on programmes of study of more than one year should be aware that tuition fees are revised annually and may increase in subsequent years of study. Annual increases will generally reflect UK inflation rates and increases to programme delivery costs.
How can I fund my studies?
Go back
International Students
We have a number of scholarships available to international students. Take a look at our scholarship search to find out more.
Back to course
Careers
There is a global market for graduates who can speak both Mandarin and English and who have a sound grounding in both Western cultures and the Global Business context.
The initial market identified is based in China where a significant number of global businesses have headquarters and offices. However, the reach of the job market for graduates from this course is to any city worldwide where business engagement with China and the West takes place.
During my one-year exchange life in Scotland, I learned a lot about the language used in business and organization, journalism, creative writing and music, which fully prepared me for my present work.
Huijing Wu
Graduate, Intercultural Communication and Global Business