CCP5 Annual General Meeting

Materials Modelling:Simulation Meets Experiment
Monday 11 - Wednesday 13 September 2017
CCP5 is the Collaborative Computational Project for computer simulation of condensed phase materials at length scales spanning from atomistic to mesoscopic levels. Materials of interest include liquids, polymers, solids, surfaces and interfaces, and macromolecules. We aim to facilitate collaborations by bringing together modellers, experimentalists and industrialists.
Programme:
The main themes of the conference include thin films and surfaces, adsorption, and nucleation and growth.

The meeting will begin at lunchtime on Monday and end at lunchtime on Wednesday. A Civic Reception is planned for Monday evening, after the poster session, in the beautiful Glasgow City Chambers. The conference dinner will be on Tuesday evening in 29 Glasgow.
Keynote speakers:
Prof. Dorothy Duffy, University College London, U.K.
Prof. Dr. Friedrich Kremer, University of Leipzig, Germany
Prof. Peter Monson, University of Massachusetts, Amherst, U.S.A.
Prof. Joop ter Horst, University of Strathclyde, U.K.
Industry speakers:
Dr. Darren Broom, Hiden Isochema
Prof. Bill MacDonald, DuPont Teijin Films
Dr. Amy Robertson, AstraZeneca
DL_Software Training Course:
A DL software course, which will provide free training on DL software, will start immediately after the CCP5 AGM, running from Wednesday 13th until Friday 15th September. This is an opportunity for current and potential users of DL_Software (http://www.ccp5.ac.uk/software) to learn how to use these programs and what methodologies and algorithms they include. The workshop also offers demonstrations and hands-on sessions giving users the opportunity to compile, run and experiment with the programs as well as interact with their developers. For more information and to register for this event please go to the DL_Software Training website.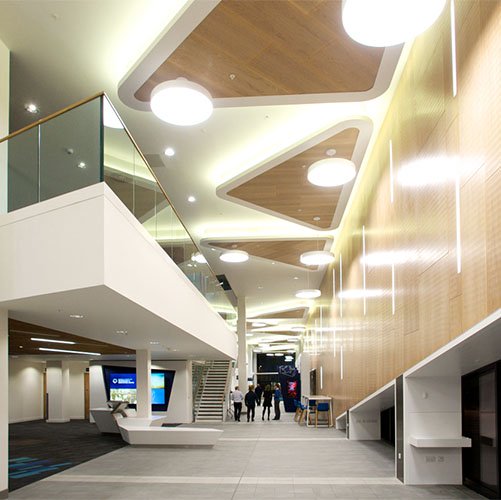 Venue:
The conference will take place in
The Technology and Innovation Centre (TIC)
University of Strathclyde
99 George Street
Glasgow
G1 1RD
Talks will be held in Level 1 Auditorium and the poster sessions and lunch buffets will be on the Level 3 Foyer. Please note that the entrance to the TIC building is on Level 2. You can find the TIC building on the campus map:
The University of Strathclyde is located in Glasgow city center and is easily accessible by public transport. Glasgow Central station is a 15 minute walk from the University and Glasgow Queen Street Station is only about 5 minutes away. More details about how to get to Strathclyde can be found in the following link:
Getting to Glasgow:
Air
There are 3 main airports that are accessible to/from Glasgow:
Train
Glasgow Central Station links Glasgow by rail to all UK cities. Glasgow Queen Street Station operates routes mainly to Central and Northern Scotland. For train timetables and booking you can visit the Scotrail website. 
For more information on Glasgow including how to get here, accommodation, things to do please visit: https://peoplemakeglasgow.com/visiting
Organisers:
Karen Johnston, Miguel Jorge and Paul Mulheran, Department of Chemical and Process Engineering, University of Strathclyde, Glasgow
A special thank you to David McKechnie and Martin Prostredny for helping out with the organisation.

The organisers would also like to thank CCP5, the Nanoscale Physics and Technology group of the Institute of Physics, and ARCHIE-WeSt for sponsoring this workshop. CCP5 is funded predominantly by the UK's Engineering and Physical Sciences Research Council (EPSRC). We are also extremely grateful to Karla Cunningham from Glasgow City Marketing Bureau and to the Lord Provost and Glasgow City Council's Civic Hospitality for providing the Civic Reception.