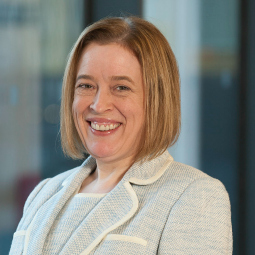 Professor Karen Turner
Karen is Director of the Centre for Energy Policy at the University of Strathclyde. She has previously held academic posts at in the Economics Departments at Heriot-Watt, Stirling and Strathclyde Universities. Karen was one of six ESRC Climate Change Leadership Fellows and her main research interests lie in considering and modelling the economy-wide and macroeconomic impacts of energy policy and industry developments. The main focuses of her current work is considering the wider economic and societal value proposition for a range of low carbon energy solutions, including energy efficiency, electric vehicles, industrial decarbonisation and CCUS, through projects funded by UKRI and various government and industry bodies. Karen is currently a member of the Scottish Just Transition Commission, was member of the committee delivering the Royal Society of Edinburgh's inquiry on Scotland's Energy Future and is leading a cross-cutting sub-group of a new Royal Society (London) study on the long term role of energy storage.
Chair of the Advisory Group
Ian Marchant
Ian is Chair of the Advisory Group and Visiting Professor at the Centre for Energy Policy, Strathclyde; a Visiting Professor at Edinburgh and Durham universities as well as being a member of the Prince's Council of the Duchy of Cornwall and the President of the RZSS. Ian is the Chair of Thames Water and John Wood Plc (until August 2019) and on the board of Aggreko.
He was Chief Executive of SSE plc, a leading UK energy utility company, for over 10 years until stepping down in the summer of 2013. Ian is also a former Chairman of Scotland's 2020 Climate Delivery Group, President of the Energy Institute and Chairman of the renewable energy firm, Infinis.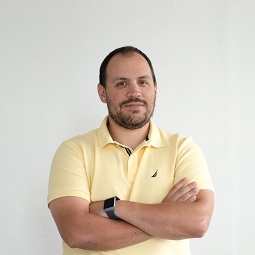 Dr Antonios Katris, Research Associate
Antonios a Research Associate at the Centre for Energy (CEP) at the University of Strathclyde. His academic background includes studies in both mathematics (at undergraduate level) and economics (at postgraduate level). He holds a PhD (University of Stirling) in environmental economics and his expertise includes analyses using input-output frameworks and computable general equilibrium (CGE) models. He joined CEP in 2015 as a researcher for the EPSRC-funded project 'Energy Saving Innovations and Economy-wide Rebound Effects' where his research focus was on the potential economy-wide impacts of energy efficiency improvements. The main body of his work is associated with the wider economic and societal impacts of energy efficiency policies at Scottish and UK level, through different EPSRC Impact Accelerator projects.
In recent times he has expanded his research focus to include decarbonisation of transportation, through solutions such as the roll-out of electric vehicles, industrial decarbonisation and more generally the 'just' transition to a low carbon economy.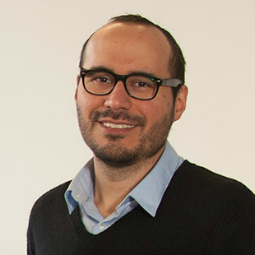 Dr Christian Calvillo, Research Associate
Christian Calvillo is a Research Associate working on the project "Energy Systems Impacts of Energy Efficiency" funded by the Scottish Government Climate Exchange programme. He joined the Centre for Energy Policy in October 2016 and his work mainly focuses on the potential use of the Scottish TIMES model to analyse the impacts of energy efficiency changes linked to the Scottish Energy Efficiency Programme (SEEP), and how it may be used alongside and complementing other modelling platforms.
Christian's background includes energy system modelling and electronic systems. His research interests so far have been focused on renewable energy, distributed energy resources and economic analysis.
Dr Oluwafisayo Alabi, Research Associate
Oluwafisayo is a Research Associate at the Centre for Energy Policy (CEP). Her academic background is in economics, energy economics and policy. She joined the centre in 2015, for an internally funded CEP doctoral programme and gained her PhD through the Department of Economics at Strathclyde.
Her expertise spans across understanding the economy-wide impacts and implications of alternative fuels and low carbon solutions (e.g. hydrogen, Capture Carbon Capture (CCS), Electric Vehicles (EVs) and pumped hydro energy storage) at regional, national and international levels.
Her current research interest is on economy-wide modelling and analyses using input-output and computable general equilibrium models to address the crucial question of 'Who Pays' for different low carbon solutions, industrial decarbonisation and the transition to a low carbon future.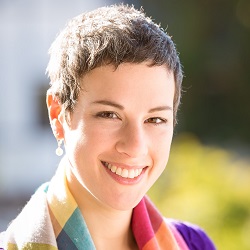 Dr Rebecca Ford, Chancellor's Fellow
Rebecca is a Chancellor's Fellow in the Departments of Government & Public Policy, and Electronic & Electrical Engineering. She is a multidisciplinary scholar who believes in the importance of research for impact, and in bridging the gap between different forms of knowledge to advance solutions tackling climate change. Her research explores how people interact with energy systems, and how social, environmental, and technological insights can be co-developed to better inform policy for sustainable development.
Rebecca is the Research Director of the UK's Energy Revolution Research Consortium (EnergyREV), and has previously served as Deputy Director of the Centre for Sustainability at the University of Otago. In addition to her academic work, Rebecca is a Member of Ofgem's Electricity NIC (Network Innovation Competition) Expert Panel.
Dr Patrick Bayer, Chancellor's Fellow
Patrick Bayer is Senior Lecturer in International Relations in the School of Government and Public Policy and Chancellor's Fellow in Energy Policy. His research focuses on central questions in international cooperation and the polical economy of environmental and energy politics, including work on the politics of carbon markets and on energy access/energy poverty in the developing world.
Patrick was trained as an environmental economist and political scientist and has extensive experience in formal modelling and quantitative data analysis as well as survey and field experimental methods.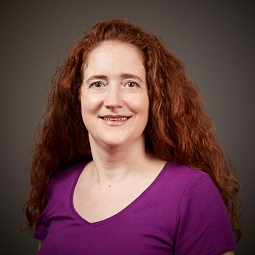 Evelyn Tonner, Administrator/PA
Evelyn joined CEP on the 25th of March 2019. She has been working in The University of Strathclyde since June 2016, when she returned from a year of travelling. During her travels she visited India, South East Asia and Australia, while in Australia she volunteered for the local riding for the disabled club and the Australian Red Cross. Evelyn has a wealth of administration experience. She started her admin career as an office Junior in 2003 from there she worked in different offices from private companies to local and national government agencies, building on her knowledge and skills throughout.
She completed her HNC in Business Administration and IT in 2008, and completed 3 business management modules through Open University between 2011-2012, she is currently working towards an SVQ in Business Administration at SCQF level 8.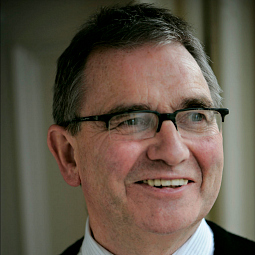 Brian Wilson
Brian Wilson is a former UK Energy Minister, and continues to serve as a Privy Councillor and UK Business Ambassador. A journalist by trade, he spent 18 years as Labour MP for Cunninghame North and held five Ministerial posts.
Since leaving politics in 2005, he has written extensively on energy issues. Brian and his family live on the Isle of Lewis. As chairman of Harris Tweed Hebrides, he was named UK Global Director of the Year by the Institute of Directors in 2012. He chairs Havana Energy, a joint venture with Cuba, and is a director of Celtic Football Club.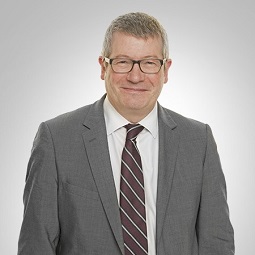 Mark Lappin
Starting as a geologist in the north sea oil and gas business Mark has spent over 35 years in energy businesses with technical, management and executive roles in global majors such as ExxonMobil and ConocoPhillips, major UK energy providers including Centrica and in UK start-ups such as Dart Energy and Cuadrilla. Current roles include Chair of north sea exploration company Cluff Natural Resources and Mark is also visiting professor at University of Strathclyde Centre for Energy Policy.
Professor Mike Danson
Professor Mike Danson is an economist who has many and varied research interests including energy and transition, employability and volunteering, early-onset dementia and the workplace, regional economic development, basic income, and community ownership and management of land and other resources. Since 1997, he has authored over 250 research papers many published in international scientific journals and books. His research work is frequently presented at international conferences. Mike chairs Citizen's Basic Income Network Scotland and the Reid Foundation. He is a member of the Scottish Government's Just Transition Commission and Legal Aid Payment Review advisory group. Recent research has focused on older people's attitudes to sensor control of their energy needs, smart energy hubs in deprived communities, and building assessment tools and resilience for community renewable schemes. Current research includes collaborative projects on the economic impacts of spaceports, and of Gaelic and Faroese; microbreweries; assessment of the social and economic development of community buy-out areas; and different aspects of sustainable economic development across peripheral, marginal and island regions in northern Europe.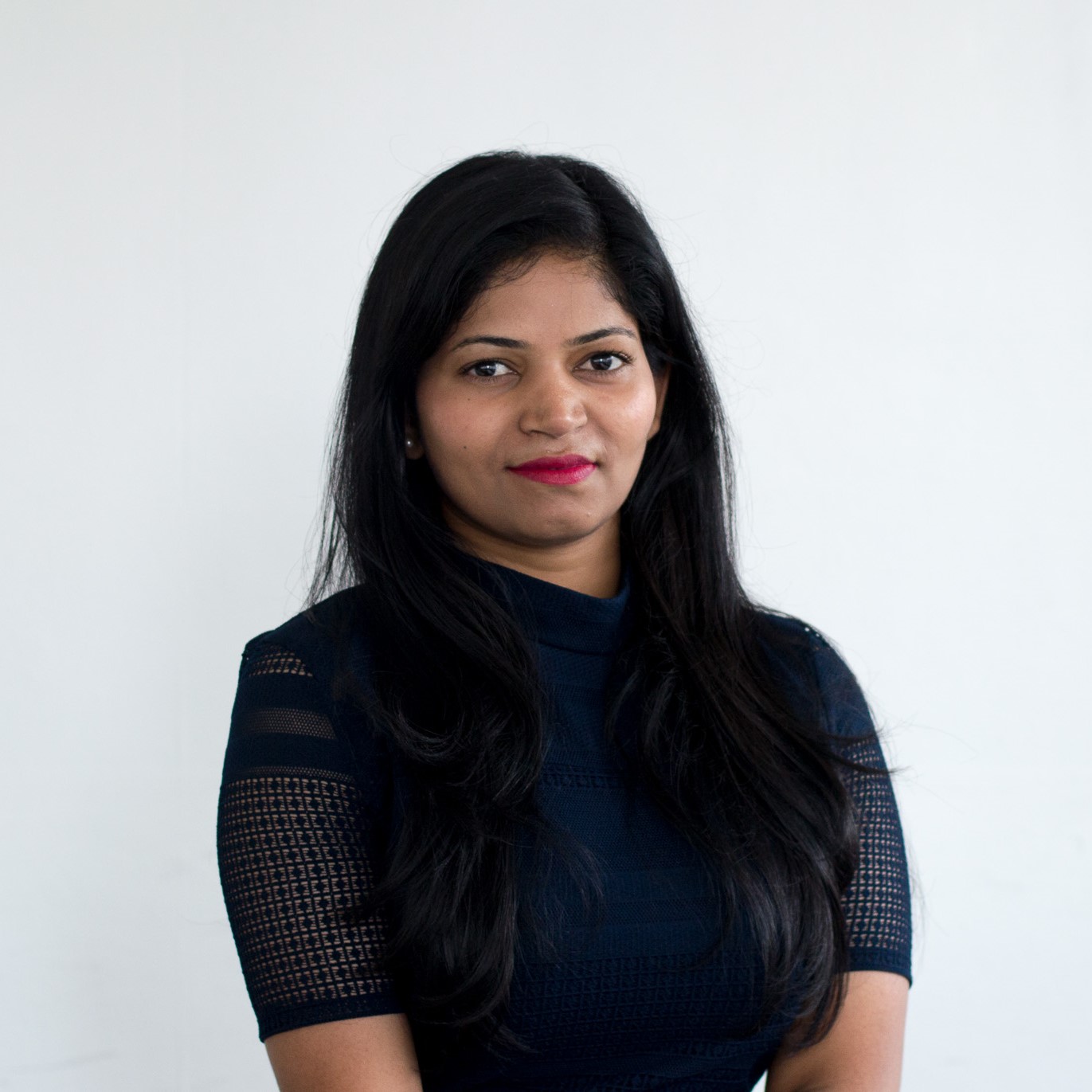 Kusum A Vishwakarma, PhD Student
Kusum is a Research Assistant at the Centre for Energy policy (CEP) and a doctoral student in Politics within the School of Government & Public policy at the University of Strathclyde.
She joined CEP in May 2019. Her academic background comprise of both Science & Engineering and Economics within the energy field with research interests in application of a multi-sector economic Computer General Equilibrium (CGE) model. Her research focuses on constructing a CGE model of the Indian economy and conducting scenario analysis and simulation work to add to the evidence base underpinning the IEA multiple benefits framework. Also, to further assess the potential economy wide and societal impacts of improved energy efficiency in households bringing in aspects of both engineering and economics further expanding into the policy domain.
Kusum is currently a part of an ongoing ESRC Impact accelerator accounts project on energy efficiency scheme in collaboration with the Department of Business, Energy & Industrial Strategy (BEIS).
Kankana Dubey, PhD Student
Kankana is a PhD student at the University of Strathclyde. She is an experienced researcher with interests spanning many aspects of energy generation and consumption –economic diversification, energy productivity, and economic growth. She also has professional energy-sector experience in business development and consulting for renewable energy, energy efficiency, and sustainability. She is also an active member of the UNECE Joint Task Force on Energy Efficiency Standards in Buildings, and Group of Experts on Energy Efficiency. She has published articles in peer reviewed academic journals, and presented her work at several international forums.
She is currently working on analysing, the impact of decarbonising the energy use on economic growth: the policy implication.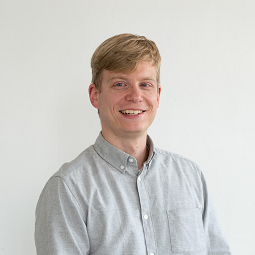 Constantin Brod, PhD Student
Constantin is a Research Assistant at the Centre for Energy policy (CEP) and a doctoral student in Politics within the School of Government Public policy at the University of Strathclyde. He joined CEP in October 2017. His academic background comprises of both business and economics in the areas of energy and the environment with research interests in system flexibility providing technologies (particularly energy storage) and Social Cost Benefit Analysis (SCBA). His research focuses on market barriers and failure concerning energy storage, as well as the social costs and benefits provided by the outcomes this technology delivers. This does also involve working towards identifying a shadow price in order to value the outcomes of storage, which then may benefit policy in better assessing the value of storage to society through a SCBA.
Constantin is currently part of two ongoing industry-funded projects. One is on developing a paper to inform government on the value of hydro energy storage and the other one on 'Optimal network upgrade investment timing and wider economy returns for the EV-roll-out' where he supports the project in the context of SCBA.
Honorary Research Fellows
Ros Taplin
Ros is a visiting scholar within the Centre for Energy Policy. She is an interdisciplinary environmental and sustainability researcher with two doctorates in environmental policymaking and environmental art. Her current research interests include: energy sustainability; carbon management; art and energy transitions; and education for sustainability. She is an Adjunct Professor at the University of New South Wales (UNSW), Sydney, Australia and her prior roles include: Professor and Research Director, Australian Centre for Sustainable Mining Practices, UNSW, Professor and Head of the Department of Sustainability Science, Bond University, and Director of the Climatic Impacts Centre, Macquarie University.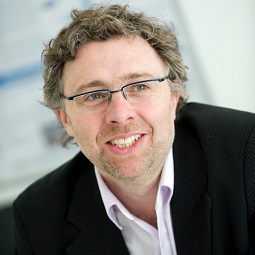 Dr Robert Gross
Dr. Robert Gross is a Reader in Energy Policy and Technology, Director of the Centre for Energy Policy and Technology (ICEPT) and Policy Director of Imperial's Energy Futures Lab at Imperial College London. He is also a Co-Director of the UK Energy Research Centre (UKERC). Dr Gross has published extensively on energy policy and technology. He has made a substantive contribution to UK energy policy development, acting as advisor to Select Committees, chairing committees for Govt. departments and NDPBs, and as a consultant. Dr Gross is a member of the Academic Advisory Committee for Ofgem and a member of the Council of the Energy Institute. During 2013 and 2014 he was a member of the Expert Commission for Energy in an Independent Scotland. He has been invited speaker at a wide range of conferences and forums in the UK and overseas. He makes regular contributions to the popular debate surrounding energy, in the mainstream press, online and in TV and radio appearances.