Confucius Institute for Scotlands Schools

Our events
Due to the ongoing situation with COVID-19, CISS will be running a number of online events and training in lieu of our normal program of events.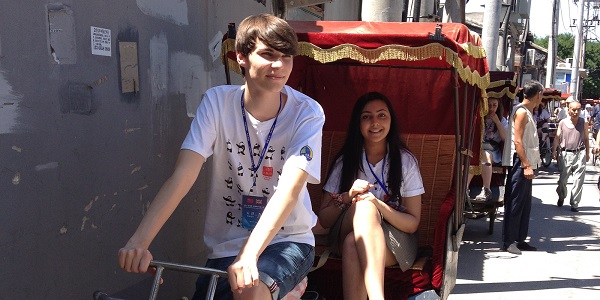 Pupil Immersion
Since 2011 we have been running an annual pupil immersion course to Beijing and Tianjin each July. Nearly 1000 young people across Scotland have had the opportunity to travel to China with CISS to learn about its unique language and culture. Pupils attend daily language and culture classes and go on a number of excursions, such as the Great Wall of China and the Forbidden City. Pupils recieve an SQA accreditation at the end of the trip. All in-country costs and visas are covered withPupils will need to contribute to the cost of their flights.
We were extremely disappointed that the trip could not go ahead this year because of Covid-19. Unfortunately, the trip will not go ahead in 2021 for the same reasons. We know this will be a huge disappointment to many young people who will have been looking forward to this opportunity for years.
However, all being well, the trip will resume in the summer of 2022. Please keep an eye out for communications with more details.
You can watch a video round up of a recent trip here.