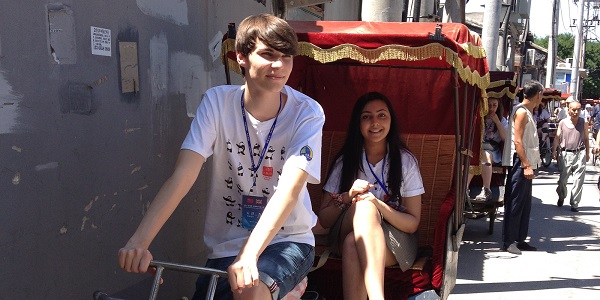 Pupil Immersion
Every summer CISS takes pupils from across Scotland to Tianjin, China for the 'China Bridge Summer Camp'.
You can watch a video round up of a recent trip here.
The trip offers the opportunity for pupils to immerse themselves in Chinese language and culture for over two weeks. Pupils attend daily language and culture classes and go on a number of excursions, such as the Great Wall of China and the Forbidden City.
Pupils recieve an SQA accreditation at the end of the trip.
All in-country costs and visas are covered. Pupils will need to contribute to the cost of their flights.
For more information please contact your main Confucius Classroom Hub contact.