Bonjour à tous / Ciao a tutti / Hello everyone
Writing this, listening to music and staring out of my window, you would be forgiven for forgetting how hectic the first month has been. The midday traffic makes only a distant noise outside, and again you could forget that I now live amongst 18 million other people in this city. On the table is Jianbing Guozi – or as I now call it, lunch. Life feels like a new kind of normal, one that I've had to get used to very quickly
Do not think this past month has been as peaceful as the hour I'm taking out to write this.
Edinburgh Airport: 2nd September 9:00am – this is the last time I'll see some of the most important people in my life for over a year. This isn't an easy moment. After a strange goodbye – this is a first for most of us, saying goodbye for so long – I looked around at the people I'd be living with for the next year. We were all different, but something brought us all to catch the same plane in September. This was the day we moved across the world.
Beijing International Airport: 3rd September 10am – I arrived at immigration jetlagged but excited (by the journey ahead and the fact that I wasn't the only one with an obvious tattoo). We met another scholar, Kayleigh, who loved China so much she still lives here now, a year and a half later. Kayleigh has become less of an older scholar, more of an older sister figure we never knew we needed.
Another four hours later by bus, we arrived in our new home. Our apartment and campus were in the centre of the city, and from my window I could see the Tianjin Tower. From someone who has always lived in the countryside, this move to this city was strange. Admittedly, everyone had to get used to the level of pollution – but masks are now a fashion statement so it's not too bad.
L'Université, c'est difficile. Cependant, je savais déjà que le chinois serait difficile à étudier – Grâce a mes profs en Ecosse, maintenant je me sens bien équipé pour mes études. On commence les leçons à 8:30 le matin, et on finit vers midi. Il y a quatre genres de leçons (la Culture, l'Orale, 'Listening' et des études caractères) – mais j'ai choisi aussi des cours où je peux étudier la calligraphie. Dans ma classe, nous sommes vingt personnes et huit nationalités (le Turkménistan, la Corée, la Mongolie, le Congo, le Laos, la France, l'Ouzbékistan et la Pologne). Grâce au fait que j'étudie dans une classe seulement en chinois – tous mes compagnons de classe ont une langue en commun. J'aime parler avec les autres en chinois. Cependant, quand j'ai trouvé que la femme Congolaise parlait français, maintenant nous avons une langue secrète.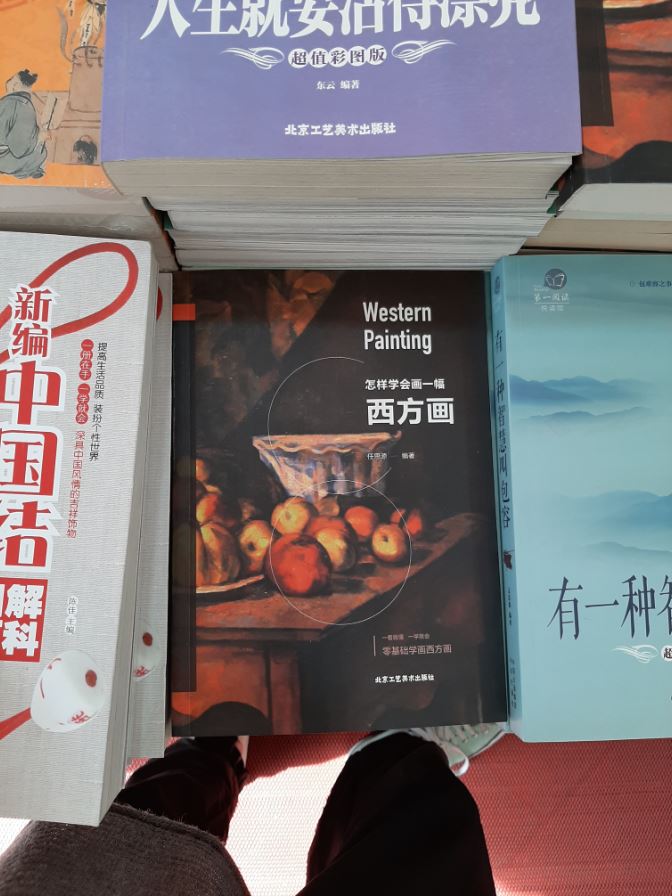 En habitant ici, je voulais trouver quelqu'un avec qui je pourrais parler en français. Alors, j'ai trouvé que l'Alliance Française à Tianjin est dans mon université. J'avais vraiment de la chance ! J'ai postulé pour des cours en français – pour continuer mes études. Après avoir passé un entretien là-bas, le prof a décidé de me mettre dans la classe la plus élevée. Cependant, la chose la plus importante est que je travaille comme assistant pour la classe (grâce à mon niveau du français), et pas comme étudiant. Alors, je peux améliorer ma connaissance de la langue française, et à la fois communiquer avec les autres. Pour moi, il faut que je parle le français régulièrement pour que quand je retourne en Ecosse je pourrai maintenir un niveau courant. A vrai dire, c'est très bizarre de trouver des gens chinois que parlent français.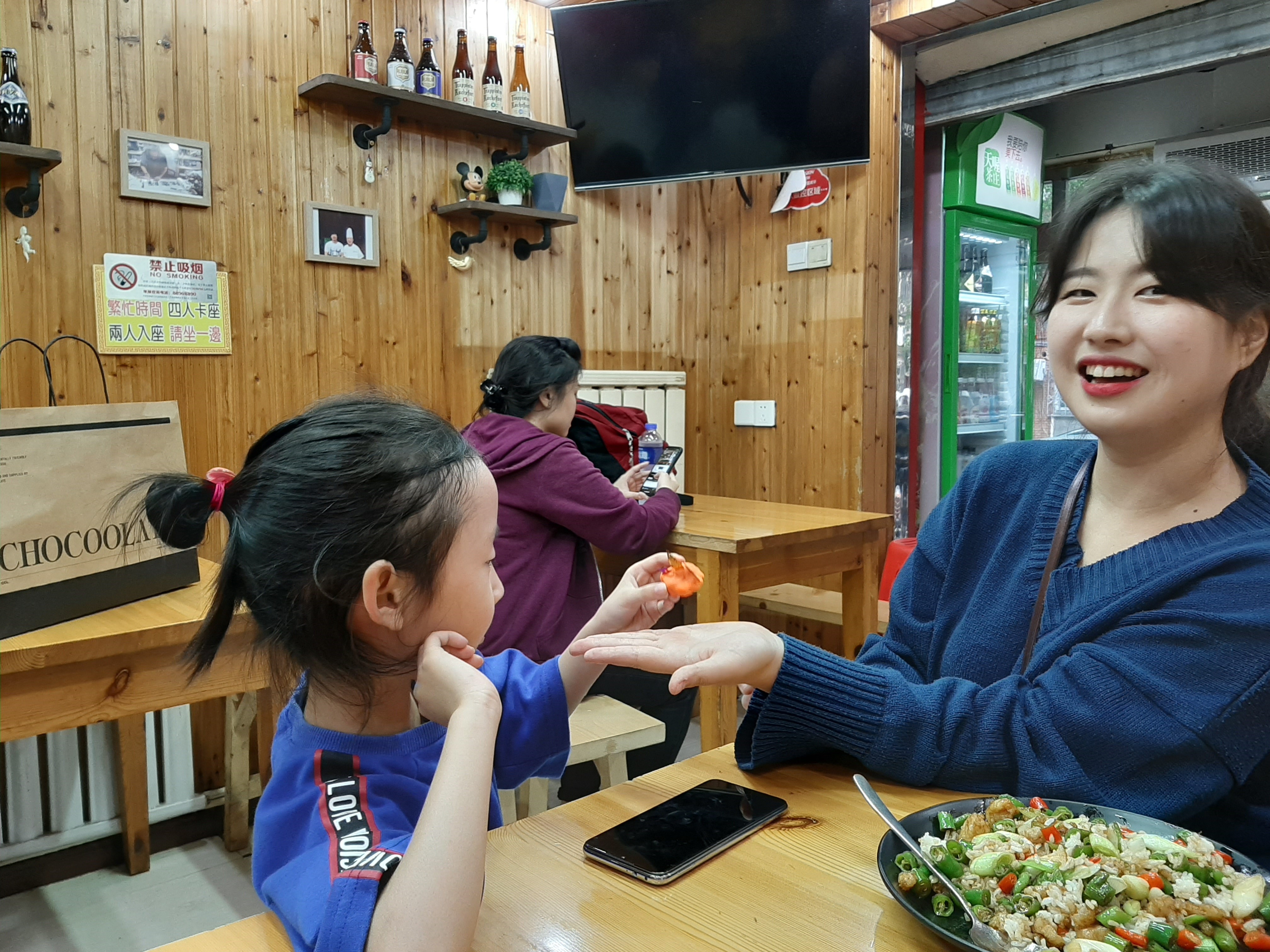 Allora, quando mi sono spostato in Cina, sapevo che non potevo parlare l'italiano per un anno. Mi preparavo per leggere soltanto i libri in italiano. Per fortuna in aereoporto ho trovato una persona che diverrebbe uno dei miei amici migliori qui in Cina. È napoletana, e quando mi ha fatto la domanda 'sai parlare Italiano', ho detto 'sì' con eccitazione. Ci parliamo soltanto in italiano, così quando dico qualcosa in inglese, dice 'basta, è troppo strano sentirti parlare in inglese'. Quando sto scrivendo questa lettera – oggi è il suo compleanno, e abbiamo tutti cantato in italiano 'tantissimi auguri' a lei.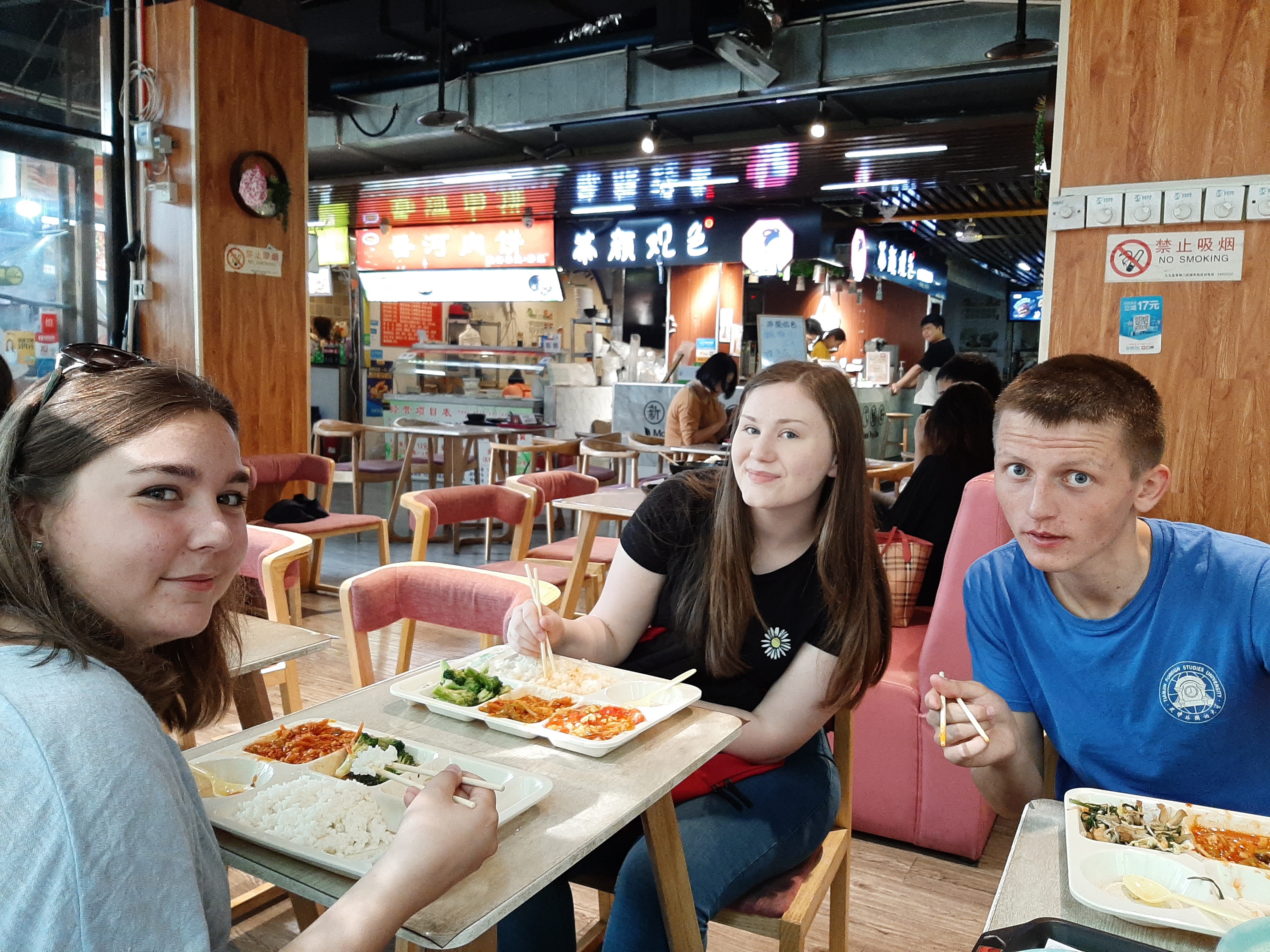 È così importante per me che, ogni giorno, posso parlare tutte le mie quattro lingue. Credo che sia una buon'idea praticare le lingue straniere ogni giorno. La maggior parte delle persone che abitano qui parlano al meno due o tre lingue, così mi sento veramente fortunato che ho l'abilità di parlare qualche altra lingua straniera.
A proposito del cinese, ora direi che mi sento più sicuro di mi stesso quando lo parlo. Questo è perchè lo parlo ogni giorno, ed infatti conosco quasi tutte le parole che usa la mia professoressa quando insegna. Le prime due settimane erano così difficili per tutti – anche per Francè, perche tutti i miei compani di stanza la infastidivano. Ha guadagnato un'A nel suo Advanced Higher Mandarin – ed è giusto dire che il suo cinese è il più superiore. In primo, ho trovato la lingua difficile imparare (anche se ho fatto il mio HSK 1). Per di più, ho trovato un'altra amica chi parla italiano. Abitava in Polonia e poi Italia, cosi possiamo parlare l'italiano in tre. Sono così contento fare i nuovi amici con due persone con cui posso parlare la mia lingua preferita in tutto il mondo.
Il cibo in Cina è fantastico, anche per me. Ero vegetariano per cinque anni – però, in Cina ci sono tante cose da mangiare senza la carne. Io ed il mio compagnio di stanza abbiamo comprato un frigo tre settimane fa, così ora possiamo avere il cibo da noi. Per me, adoro il cibo che viene dalle strade – non preoccuparvi, non è pericoloso.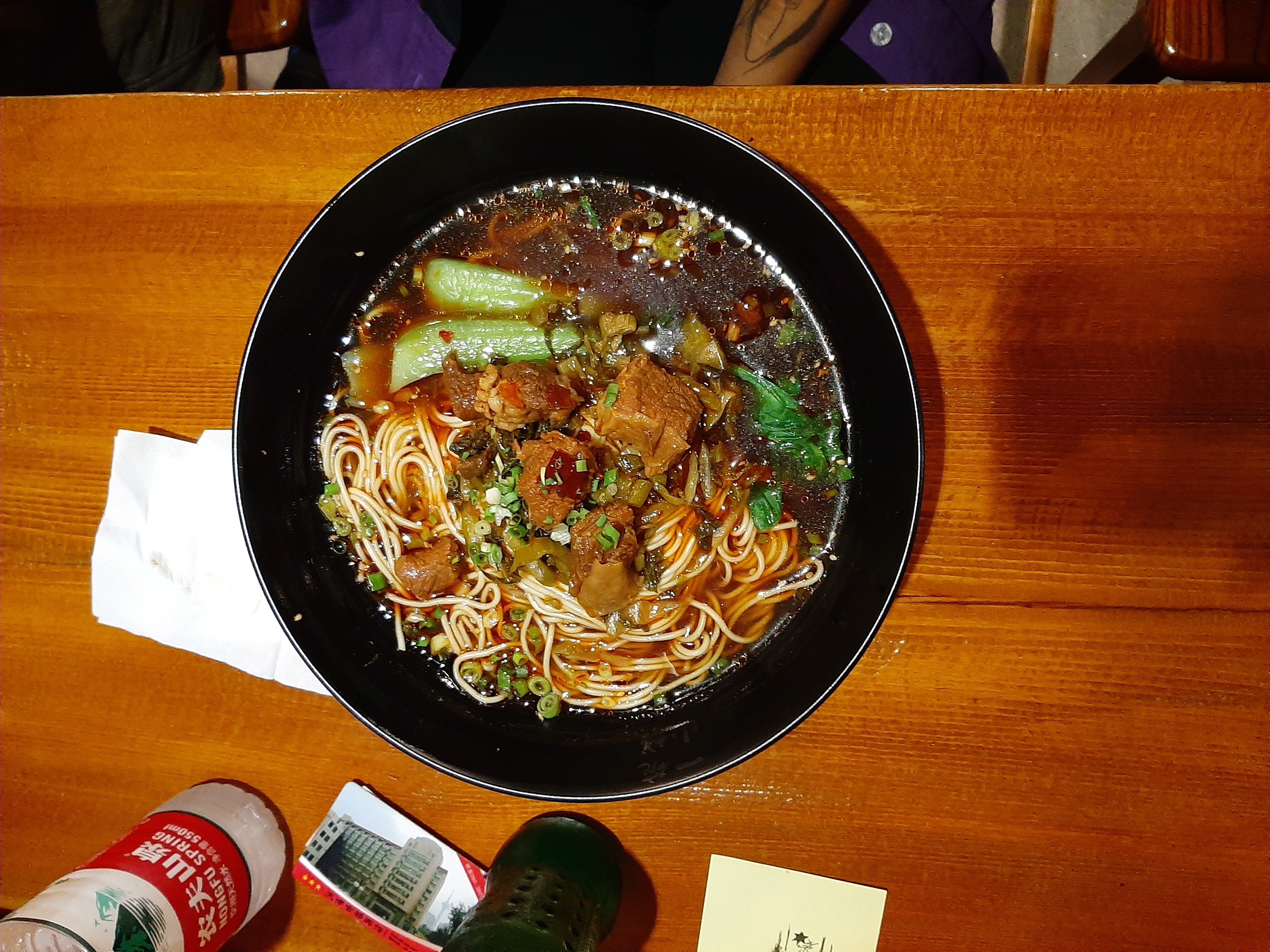 我爱主在天津。别人知道我是外国人,但是在饭店吃饭的时候,服务员很喜欢听我说汉语。在天津师范大学,因为别人会说两三种语言,所以我也喜欢跟他们说不同的外语。我会说四种语言,就是法语,英语,意大利语和汉语。除了说汉语以外,我也喜欢写汉字。在中国,我跟一些朋友们喜欢一起跑步(但是不是没天去跑步哈哈哈)。关于吃饭,我爱中国的早饭,特别是煎饼果子,这个是天津师的名菜。我最近真忙了因为我们的课很难,但是为了你们和这个博客我一定会好好努力!
So, the first month has been busy it is fair to say, however I have enjoyed myself so much. I cannot believe that I can now call this city my home, but I'm glad I can.