October in China
你们好!你们好吗?
October has been another really busy month, settling into our classes, studying for the upcoming midterm exams and exploring more of China during Golden Week. Chinese National Day is celebrated on October 1st every year, it is the memorial day of the founding of the People's Republic of China (中华人民共和国)。This year was the 70th Chinese National Day so the celebrations across the country were bigger than ever! To celebrate National Day the Chinese have a week long holiday called Golden Week. Most of us took this opportunity to visit another province of China, I went to Qufu (曲阜) with 6 of the Scottish scholars.
曲阜 is a really interesting city in the southwest of Shangdong, it is best known as the birthplace of Confucius (孔子)。It was nice to visit a smaller city, so different from Tianjin and breathe some cleaner air. We visited the main Confucius sites including the Kong family mansion, Confucius temple and the Confucius Cemetery. Mount Taishan(泰山) is also found in Shangdong, we spent a day climbing the mountain and exploring around about it. The mountain is a UNESCO world heritage site and holds lots of cultural significance. It is said that if you climb Tai Shan you will live to 100 years old! 泰山 was so unbelievably busy, it seemed to be a very popular spot for Chinese tourists! It often felt like we were some of the very few non-Chinese people in Qufu, we were stopped for photos so often and there was lots of staring and pointing. We learnt some new phrases as they were shouted at us so often on our holiday! 外国人 (foreigners) and 白色人(white people). I really enjoyed our little holiday in 曲阜and would highly recommend the city to anyone who is travelling in China.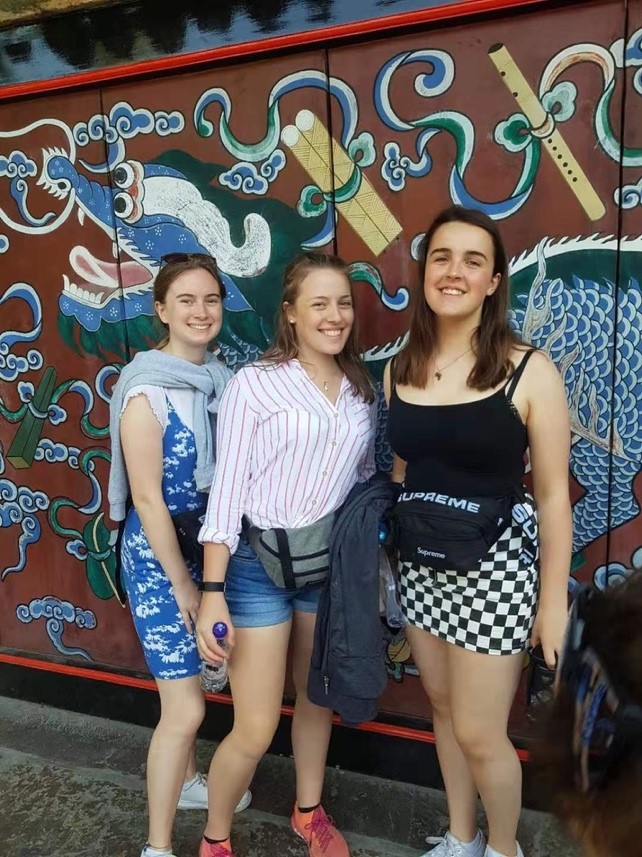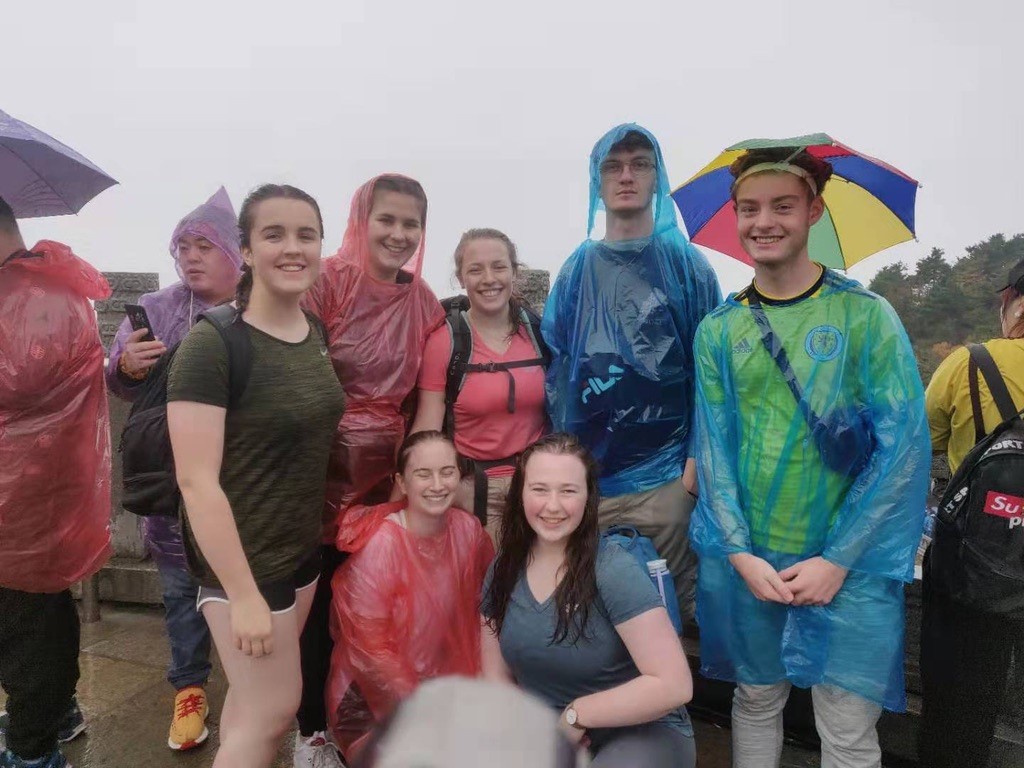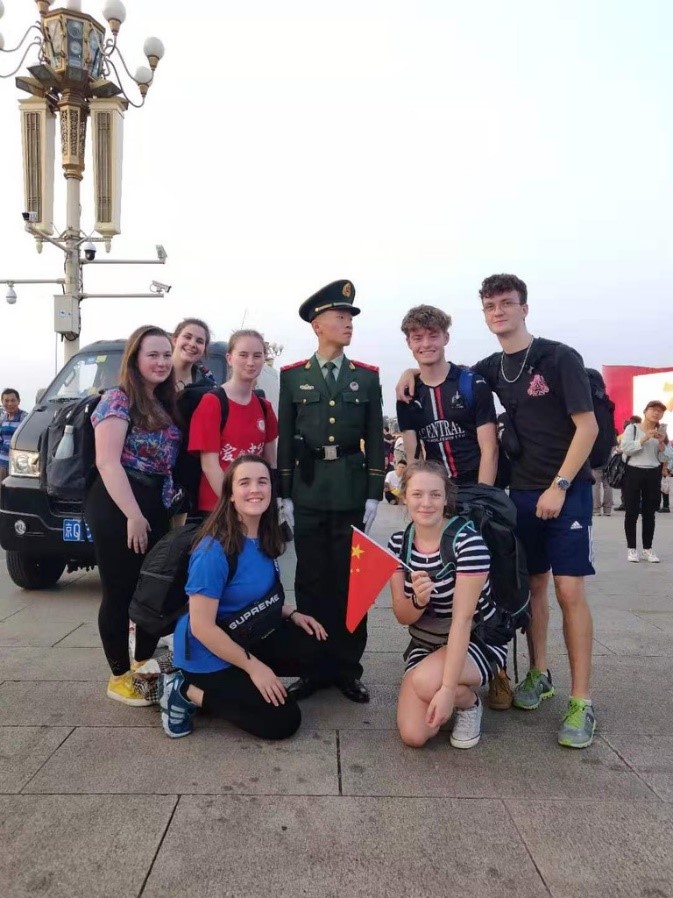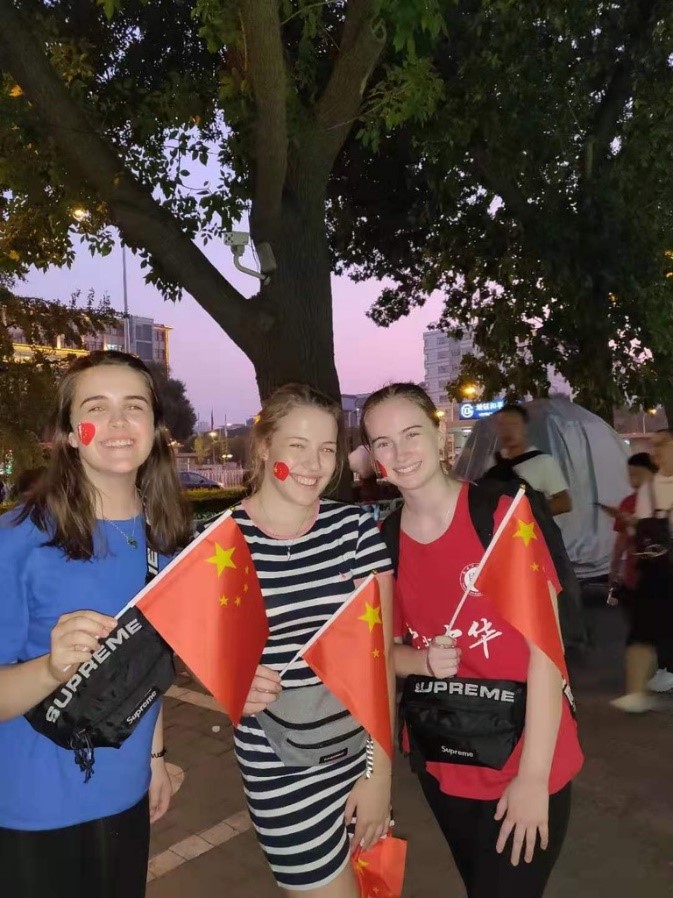 Golden week is a very busy week for travel, so for the train journey back we were only able to buy standing tickets! A 10 hour standing ticket! But it was really not as bad as it sounds, we were all able to get a proper seat at some point even if it was only for 5 minutes. I ended up just sitting in the aisle, so I had to get up every so often to let people get past. For our first travel experience in China, I think it was really successful. We bought all of our 火车(train) tickets on Wechat(微信) at great prices, and it was really easy to pick up tickets from the station. Our train journey seemed like luxury compared to some of the other scholars!
When we got back from 曲阜, we were straight back into classes and study mode, our first exams are coming up at the start 十一月(November)! I'm quite nervous as we don't really know the standard or the exam style of the University yet, but it will be a good preparation for our end of year exams. Another shock we found coming back to 天津 was the drop in temperature! Before our holiday I was wearing summer dresses every day, now I go outside wearing at least 2 or 3 layers! I'm excited that it's cooled down as it gives me an excuse to go crazy on Taobao and buy a whole new wardrobe. My first Taobao purchase arrived at the start of October: Kirsten, Maia and I ordered 四百八十Yorkshire teabags which at the rate we are drinking tea, will be finished before Christmas!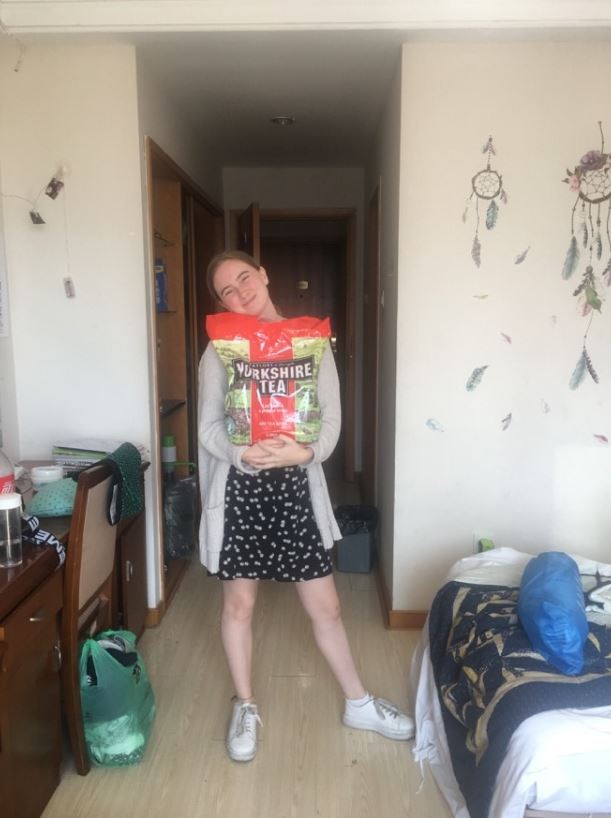 Last weekend Kirsten, Maia, Scottie and I went to a family Ceilidh in Beijing. It was a great night, meeting new people from all over the world, with a huge buffet dinner and lots of (跳舞) dancing of course!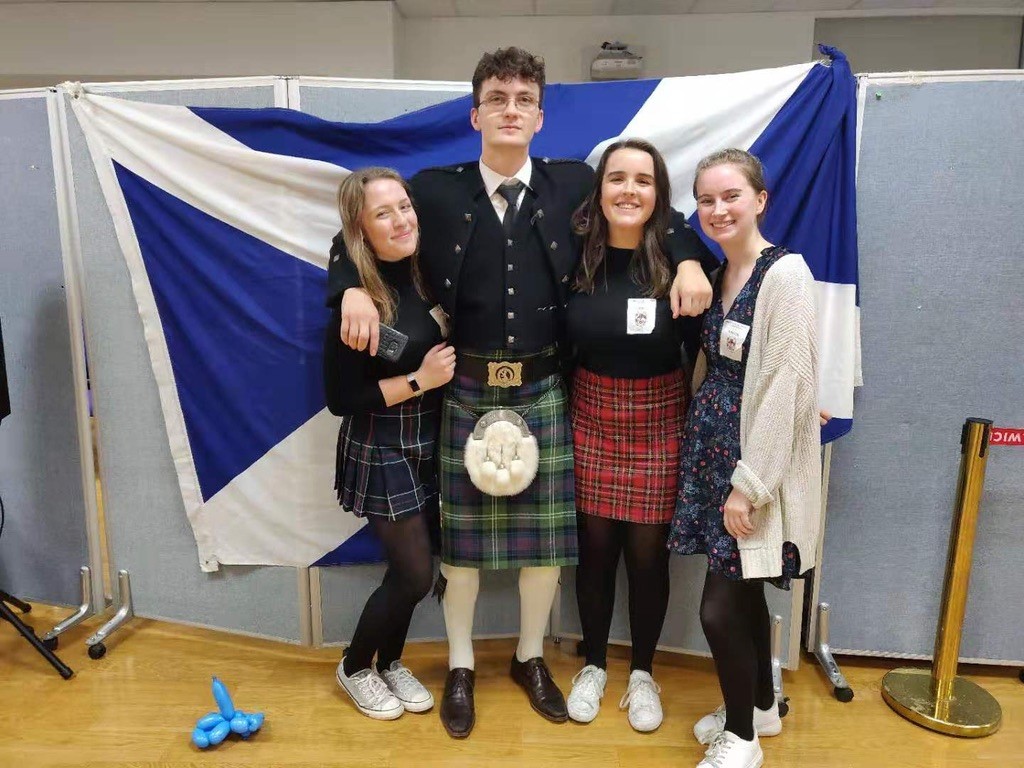 At the end of this month my family surprised me with a "Care Package" filled with lots of home comforts, my favourite chocolate, Christmas decorations and face masks! This was very exciting to receive and open and will come in handy when I start to feel a bit homesick. I really can't believe we have been living in China for 2 months now, and life here feels so normal already! Everyday my 中文 is improving, thinking back to the start of September I'm so impressed by how much I've learned. The classes and teaching style is incredible in 中国, as soon as we learn something in the classroom, we can go out and use it in real- life, which accelerates your learning so much.
下个月见!