Christmas in our new home
December( 十二月) has been another really busy month with exams, trips and of course our first Christmas(圣诞节)away from home. This is what I got up to this month:
The first weekend of December we were all in Beijing for the Scottish Alumni Ceilidh and St Andrews Ball. All 21 of us were at the Ceilidh on Friday night, it was so much fun dancing with everyone, the last 6 years of social dance definitely came in handy! That night 10 of us then stayed in an Airbnb in Beijing as we were going to the St Andrew's Ball the next evening. We thought the ceilidh was fancy but then the Ball was on another level, it was the fanciest hotel I had ever been in. We all got dressed up and had a fabulous night, dancing and eating! There were five courses of Scottish cuisine including Haggis (it was my first time having vegetarian haggis and I would highly recommend). We stayed in the Airbnb again after the Ball, and the next morning we got packed up quickly and tried to get back home to 天津.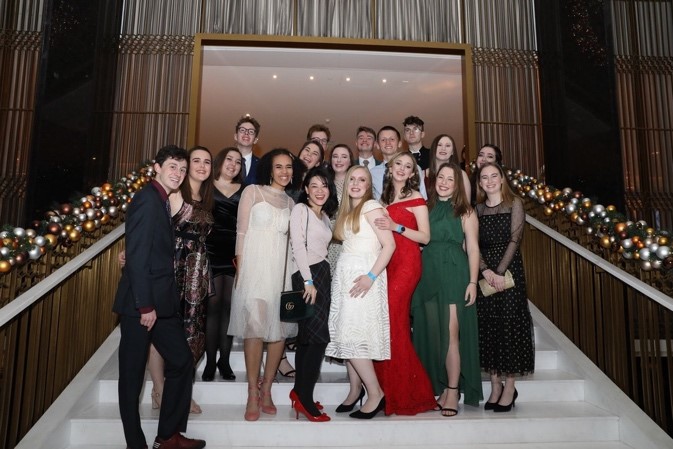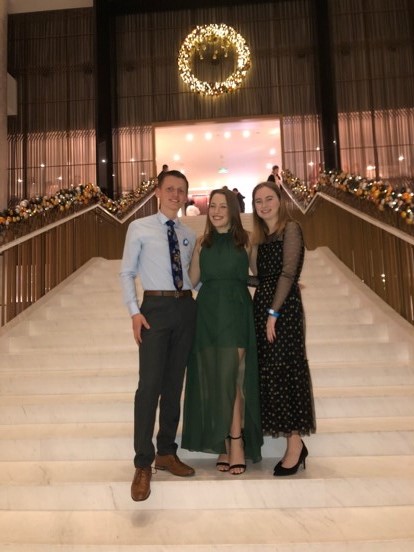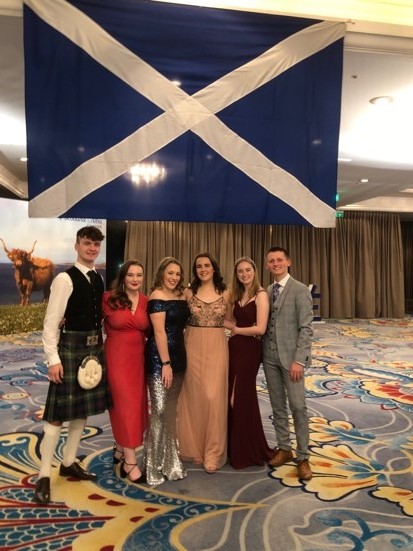 Maia and I booked a slow train (1hr 30mins) to save some money. The fast train only takes 30 mins and is about 60 元(£6) whereas the slow train can be as cheap as 20元 ! So, after an expensive weekend in Beijing we decided on a slow train. We left the Airbnb in plenty of time for our train(火车), we arrived at 北京站 to pick up our tickets and the ticket officer informed us that we were at the wrong station! We were at Beijing Station; we were meant to be at Beijing West Station. We then had less than 40 minutes to get to the right station, get through security and get onto our train. We couldn't work out which underground line to get on so we put all of our trust into a taxi driver (司机)。The taxi driver was just laughing at us saying "来不及" – There's not enough time. We arrived at 北京西站 with 12 minutes to run through security and ticket barriers with both of our huge bags and all the freebies we got from the St Andrews Ball. Somehow, we made that train and including the cost of the taxi we still saved money! Moral of the story check, then double check (maybe even triple check) the departure station!
The next weekend I went skiing ( 滑雪) with Kirsten, Lewis, Maia, Margaret, and Scottie. There are organised trips nearly every weekend through different companies doing all sorts of things, from trampoline parks to skiing. The prices are very reasonable, and it takes the stress of organising transport away. For 89 元 each, we got the bus there and back and went skiing for about 5 hours. It was my first-time skiing, so I spent most of the time trying to get back up after falling but it was great fun! And I would love to go again at some point.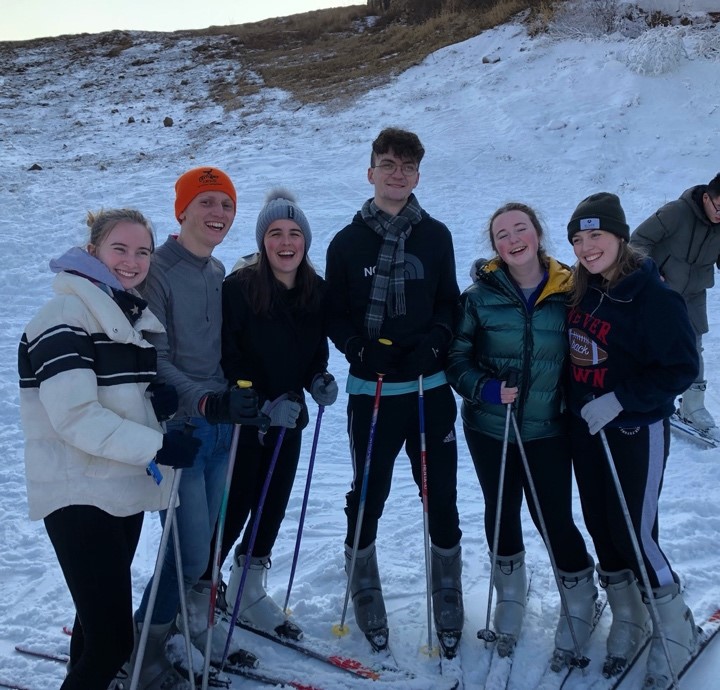 Just before Christmas Maia and I went to Harbin (哈尔滨)for the weekend. We had such an amazing time – I've decided our Harbin trip deserves its own blog post.
Sia's Christmas album has been playing in our room since December 1st, but it only started to feel like Christmas when we transformed our room into "winter wonderland". Decorating commenced after a trip to Ikea where we bought some cute ornaments for our room and a gingerbread house! Yes Chinese IKEA ( 宜家家居) has THE meatballs! It was very strange being inside IKEA as we could have been in Glasgow, it really felt like we were back home for a few hours. We also bought a Christmas tree from Taobao for £3,that has replaced the T.V in our room. This month I felt a bit homesick for the first time, just fully grasping that I wouldn't be at home for Christmas, but I quickly realised how exciting spending this festive period in China will be. Spending time with my China family on Christmas Day will be something I will never forget.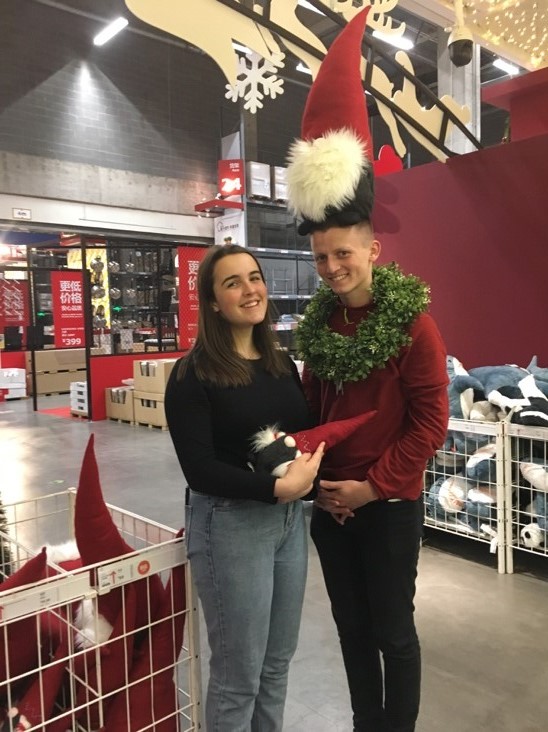 As Christmas isn't celebrated in China, we had classes on Christmas Day. After class, all of the scholars got together to give each other our secret Santa presents! We then had a very Chinese Christmas Lunch, we ordered food from all of our favourite restaurants and Bethany made soup and mash potatoes! It's been the first time in a while we have all ate together, it was nice everyone being there - we really are one big family.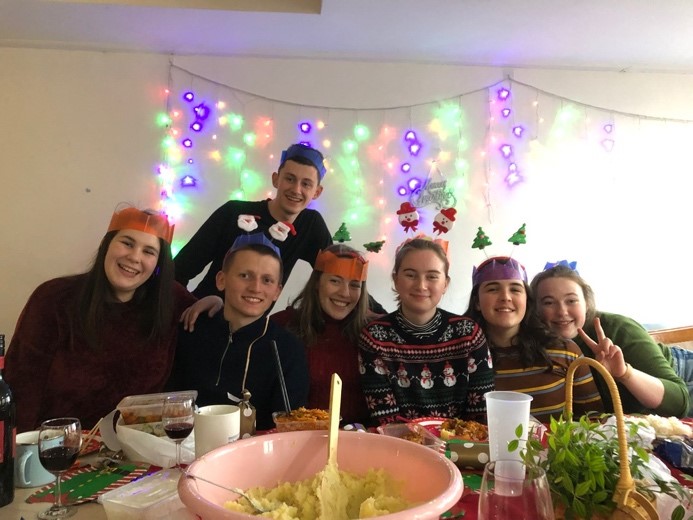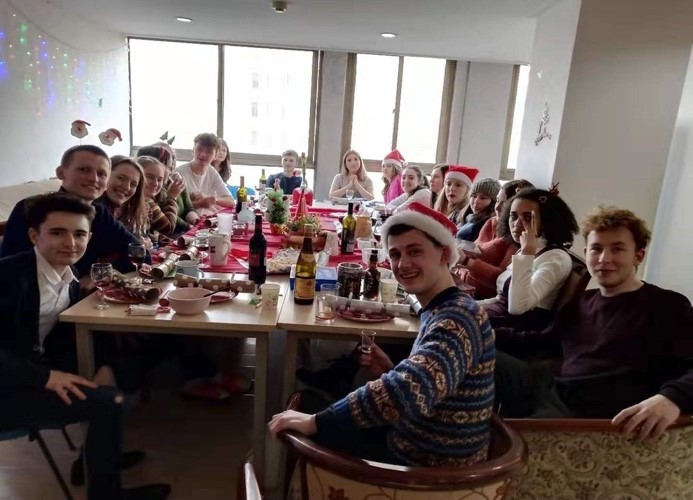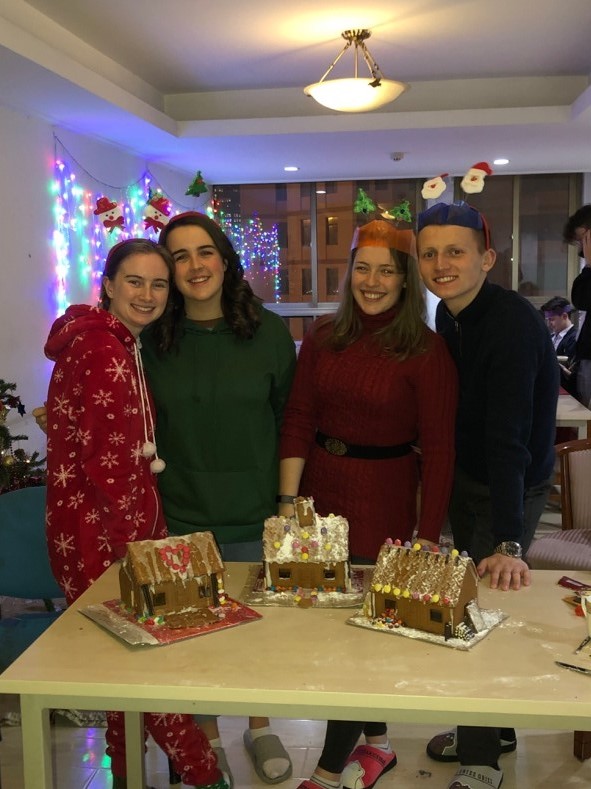 Our end of term exams (考试) are on the 30th/31st of December. We have four exams, one for each of our classes: 听力, 口语,综合 and 汉子。In the next few days we will be studying hard in preparation.
To celebrate the end of term, there was a closing ceremony, similar to the opening ceremony but this time we all had to perform! In our classes we had to choreograph a full performance. Our class came up with the great idea to sing "I want it that way" by the Backstreet Boys in Chinese along with some very cringey boy band dance moves. Not only did we perform in front of all of our teachers and classmates, we were scouted to perform on Tianjin TV. We had a class trip to the Tianjin TV Studio, where we performed on their stage, and the recording will be part of their New Year broadcast!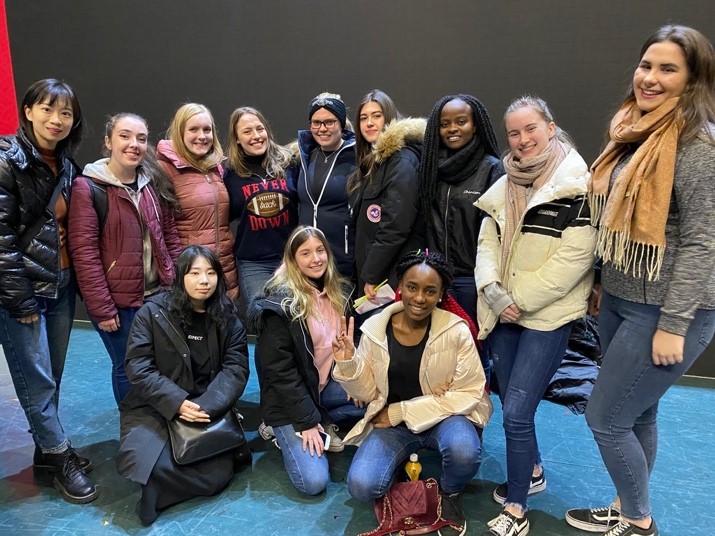 It's really not long now until we are off on our holidays! We have about 6 weeks off, and everyone's plans are very exciting! I can't wait to share mine with you!
圣诞节快乐 and新年快乐!
Erin (艾伦)