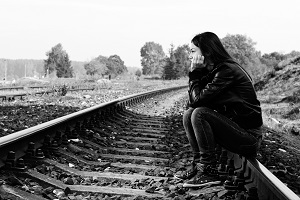 School inclusion, positive relationships and community confidence are amongst the factors highlighted in a paper published by the Centre for Youth & Criminal Justice (CYCJ) that aims to improve the life chances of children and young people who are involved in, or at risk of, offending behaviour.

'Improving the life chances of children who offend: A summary of common factors' was produced by the CYCJ supported Improving Life Chances Implementation Group on behalf of the Youth Justice Improvement Board, which supports the Scottish Government's youth justice strategy Preventing Offending: Getting it right for children and young people.
Drawing on the experiences of group members and young people, research and feedback from policy and practice, the paper details key factors emerging from the above themes that can contribute to improved life chances and outcomes for children involved in/at risk of involvement in offending behaviour.
Fiona Dyer, Interim Director of CYCJ, said:
"As the paper's title page states - no child is ever beyond help, and we believe this is a very clear message emerging from this work.
"Our paper offers an excellent summary of the key issues, perceived barriers and best practice involved in how we address offending behaviour. Using learning from real life case studies, it demonstrates how the right opportunities and support over the right periods of time can help children and young people move away from offending behaviour and live a good life within their community.

"We hope it will be of use to practitioners, managers and policy makers involved in improving the life chances of children, whether it's being used to share information and stimulate discussion; inform continuous professional development; provide confidence in practice; or in supporting services to reflect on how they are, or could be, contributing to improved life chances."
Find out more about Centre for Youth & Criminal Justice >>