School of Education researchers tackle motor development delay in Early Years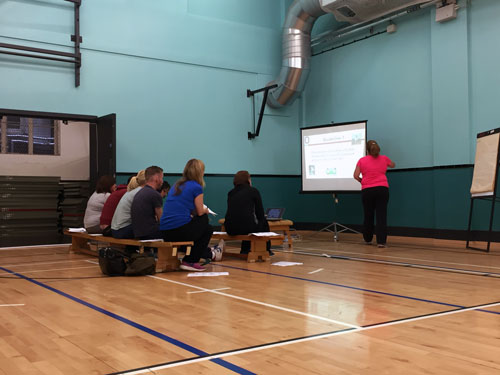 School of Education researchers are set to tackle the problem of motor development delay (MDD) among three to five year olds in four Glasgow Early Years Centres.
A delay in developing fundamental movement skills is believed to be related to learning difficulties in other areas of the curriculum, including numeracy, literacy and readiness for school.
Over the next academic year, researchers at the University of Strathclyde and Ohio State University will implement the Successful Kinesthetic Instruction for Preschoolers (SKIP) programme. The programme's originator, Dr Jacqueline Goodway, a motor development specialist, visited Centres in the Gorbals, Govan, Maryhill and Parkhead.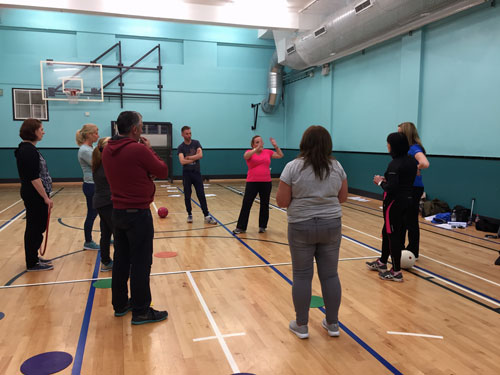 She carried out a one day training programme with Carers, and also trained volunteer PGDE students in how to use the Test of Gross Motor Development (TGMD-3) which will be used to monitor the effects of the SKIP intervention.
Dr Goodway also gave a seminar on her research in this area to the Early Years Network at Strathclyde, and held meetings with Strathclyde researchers interested in issues associated with MDD such as brain development, Autism and ADHD.
The research team plan to use this Pilot Study as a basis for future funding bids.