US expert in physical education for girls visits Strathclyde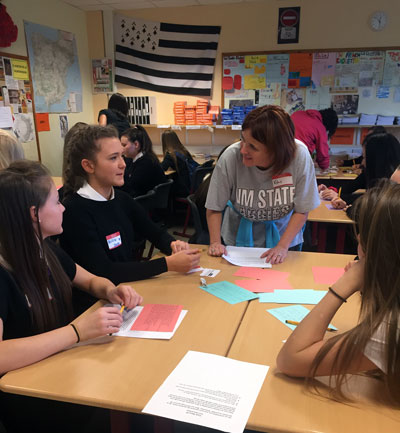 Professor Kim Oliver from New Mexico State University in Las Cruces USA visited the University of Strathclyde last week.
Professor Oliver has 20 years experience of working with adolescent girls in physical education. She uses a distinctive activist approach that has proved successful in a number of research projects.
Six teachers from Glasgow secondary schools attended a one-day workshop to learn about this approach, followed up by demonstration lessons led by Professor Oliver in two schools.
Her visit marks the beginning of a year-long project to trial this approach in Scottish schools and the formation of a network of activist teachers.