Building with lingo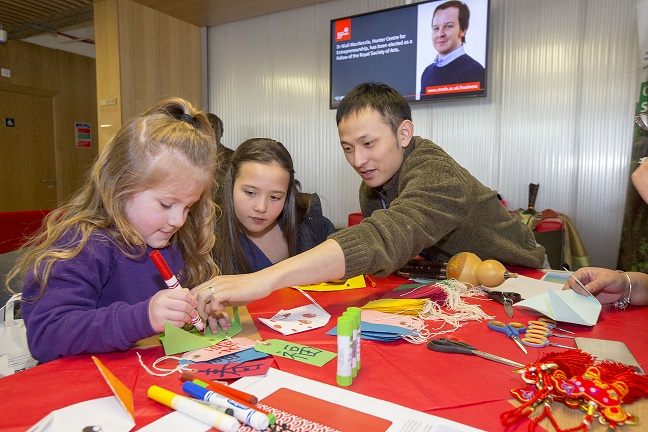 Children, young people and their families had the opportunity to discover the benefits of language learning at an action-packed, family learning event held at University of Strathclyde on 17 March 2018. Participants took part in a wide range of intergenerational activities to celebrate and promote languages and cultural diversity.
The day was facilitated by SCILT, Scotland's National Centre for Languages and Confucius Institute for Scotland's Schools.
Read the full story.