National languages leadership programme welcomes its largest cohort yet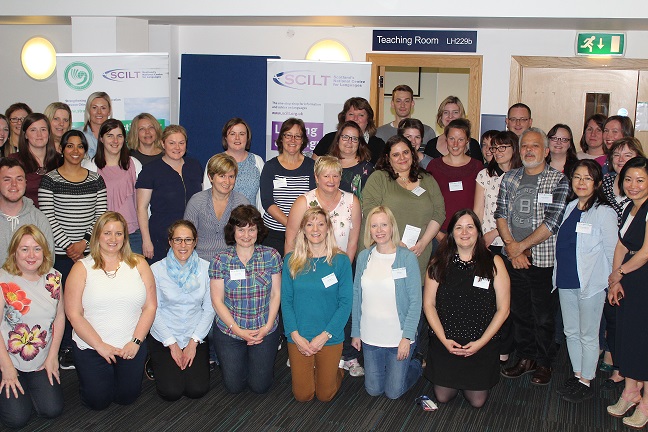 Fifty-one teachers from twenty-one local authorities across Scotland attended a week-long summer school at the University of Strathclyde's School of Education at the beginning of July 2017. The summer school takes forward the recommendations from the Scottish Government's flagship policy, Language Learning in Scotland: A 1+2 Approach, by building capacity and leadership skills within the teaching profession.
The course in July marks the start of a twelve-month professional learning programme, 'The 1+2 languages leadership programme', delivered by SCILT, Scotland's National Centre for Languages, in partnership with Education Scotland. The programme engages lead language educators in designing, promoting and supporting the provision of effective language learning experiences for young people and high quality professional learning for in- and pre-service teachers. Content is a balance of theory, research, policy and practice relevant to language learning and, as such, it carries accreditation from the General Teaching Council for Scotland (GTCS).