News from Scotland's National Centre for Languages
STEM and language skills recognised as a valuable combination
25 June 2018 (SCILT/YESC)
Glasgow Gaelic School was recognised for their work with languages and STEM at a ceremony on 8 June 2018 at Glasgow Science Centre. The ceremony was part of the Young Engineers & Science Clubs (YESC) Scotland annual celebration of STEM and Glasgow Gaelic School received the Languages Award.
This is the first time languages have been recognised at this event, and the school were awarded for a project that focused on developing their local school community to make it more sustainable, eco-friendly and safer. The all-female team won £100 and a trophy for their school.
The new Languages Award has been introduced in partnership with SCILT, Scotland's National Centre for Languages, based at the University of Strathclyde.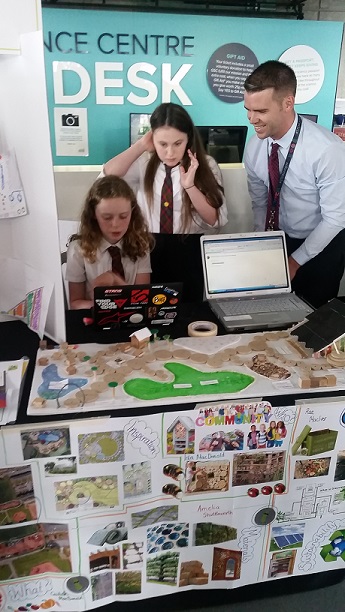 Culinary and language skills put to the test
25 June 2018 (SCILT/City of Glasgow College)
A new cookery competition saw almost 50 school children from across Scotland attend City of Glasgow College to test their culinary and language skills.
The LinguaChef competition is a partnership between Scotland's flagship college and SCILT (Scotland's National Centre for Languages).
It brings together languages and food; challenging primary and secondary school pupils to create an international main dish from a country whose language they are learning in school, or which is spoken at home.