Keynote speakers
Ali Smith
Ali Smith is a Scottish author, playwright, academic and journalist. She was born in Inverness in 1962 and lives in Cambridge. Her books have won and been shortlisted for many awards. Her recent publications include How To Be Both (2014), winner of the Goldsmiths and Baileys Prize and the Costa Book Award for Best Novel; a collection of short stories, Public Library (2015), and the novels Autumn (2016) and Winter (2017), the first two novels in a "seasonal quartet". Like Smith's earlier novels Hotel World (2001), The Accidental (2005) and How to Be Both, Autumn was shortlisted for the Man Booker Prize. In 2007 Smith was elected a Fellow of the Royal Society of Literature. She was appointed Commander of the Order of the British Empire (CBE) in the 2015 New Year Honours for services to literature. An honorary doctorate (D.Litt) was awarded to her by Newcastle University in 2019. Ali Smith often provided quotes for Alasdair Gray's book introductions and named him one of the major influences for her work. She called Gray "a modern-day William Blake" and wrote in the Guardian: "He was an artist in every form. He was a renaissance man. […] The few times I met him in life, he was all these things in a unique combination of polite, frank, detached (or maybe more truly differently attached), sanguine, many-voiced, wise, warm, kind, hilarious, acutely truth-telling, uncompromisingly articulate. The way that all these things entered his literary work transformed and energised the possibilities across language, form and vision, broke open expectations of voice and shape in everything […] aesthetic it touched, yes, but above all in the life."
Jenny Brownrigg
Jenny Brownrigg (b.1971) a curator, writer and researcher, is Exhibitions Director at The Glasgow School of Art. Born in Stirling, Scotland, she studied at the Glasgow School of Art (BA) and Duncan of Jordanstone College of Art and Design (MFA). She has been an exhibitions curator in higher education for nearly twenty years, working also at the Cooper Gallery, Duncan of Jordanstone College of Art and Design, Dundee (2002-2009). In 2014, as part of the Alasdair Gray Season, devised by Sorcha Dallas, Jenny curated the exhibition Spheres of Influence 2. The exhibition provided an alternative reading of Alasdair Gray's visual work, through the prism of others' works, both historical and contemporary. Orbiting Gray's work was that of artists and designers who influenced Gray; and in turn, those Gray had influenced from a current generation. In 2012, she spoke on Gray's visual work as part of a symposium and workshop series Vision and Language, co-organised by Alan Riach and Sorcha Dallas, which looked at Alasdair Gray's work from a literary, visual and archive perspective. Jenny is a board member at Glasgow Sculpture Studios and Pier Arts Centre as well as acting Chair of Atlas Arts, in Skye.
Conference Committee
Dr Rodge Glass
Dr Rodge Glass is a Senior Lecturer in Creative Writing at the University of Strathclyde, Glasgow, where he is also the Convener of the MLitt in Creative Writing. He is Alasdair Gray's only biographer. His book Alasdair Gray: A Secretary's Biography (Bloomsbury, 2008), written independently but with the subject's co-operation, was the winner of the Somerset Maugham Award for Non-Fiction in 2009 and was shortlisted for the Scottish Arts Council Non-Fiction Book of the Year. He is also the author of three novels: No Fireworks (Faber, 2005), Hope for Newborns (Faber, 2008) and Bring Me the Head of Ryan Giggs (Serpent's Tail, 2013), also the graphic novel Dougie's War (Freight, 2010, with Dave Turbitt) and the short story collection LoveSexTravelMusik: Stories for the EasyJet Generation (Freight, 2013). Recent publications include two chapters in Michel Faber: Critical Essays (Glyphi, 2020). He has written about Gray regularly since his biography, including a chapter in Ink for Worlds (Palgrave, 2014) and another, 'Erasure and Reinstatement: Gray the Artist, Across Space and Form', in the forthcoming Writing and Imaging Twenty-First Century Scotland (Edinburgh University Press, 2022). He was the Convener of the 1st International Online Alasdair Gray Symposium, titled 'Lanark &', in April 2021, and is the Convener of the 2nd International Alasdair Gray Conference 2022.
Sorcha Dallas
Sorcha Dallas started managing the visual archive of Alasdair Gray in 2007. Since then she has researched, archived and accessioned his works into a system which allowed her to then devise and curate The Alasdair Gray Season, a city-wide festival celebrating Gray's visual practice, the highlight of which was a large retrospective exhibition which she curated at Kelvingrove Art Galleries and Museums in 2014/15. She has also delivered and published papers on Gray's visual practice at conferences including ELIA, Glasgow 2014; The World Congress of Scottish Literature, Glasgow 2014 and Alasdair Gray International Conference, Brest, France, 2012. She has been responsible for Gray's work being bought by major museum collections including Glasgow Life, Scottish National Galleries of Modern Art in Edinburgh, The Arts Council of England and most recently The Tate. She was responsible for securing Gray's works posthumously and overseeing their safe removal and relocation to The Alasdair Gray Archive which she established after Gray's death in 2019 with support from Gray's family. She is currently working to secure the long-term legacy of Gray's life and work through activities including new commissions, community engagement projects, education resources, exhibitions, student placements and more. Further information at www.thealasdairgrayarchive.org.
Professor Camille Manfredi
Camille Manfredi is Professor of Scottish literature and visual arts at the University of Western Brittany, Brest. She organised the first International Alasdair Gray Conference in 2012 at the University of Brest. Her published work includes the monographs Alasdair Gray: le faiseur d'Ecosse (Presses Universitaires de Rennes, 2012) and Nature and Space in Contemporary Scottish Writing and Art (Palgrave Macmillan, 2019). She is also the editor of the collective volume Alasdair Gray: Ink for Worlds (Palgrave Macmillan, 2014), with contributions by Alasdair Gray, Rodge Glass, Sorcha Dallas, Alan Riach, Marie-Odile Pittin-Hédon, Kirsten Stirling, Scott Hames, and many other Gray enthusiasts.
Professor Marie-Odile Pittin-Hedon
Marie-Odile Pittin-Hedon is Professor of British Literature at Aix-Marseille Université (AMU). Her research focuses on 20th and 21st-century Scottish fiction. She is the author of The Space of Fiction: Voices from Scotland in a post-devolution age (Scottish Literature International, 2015), and of articles and book chapters on Alasdair Gray, James Kelman, Louise Welsh, Janice Galloway, James Robertson, Suhayl Saadi, Irvine Welsh, Alice Thompson, Jackie Kay, Ewan Morrison and Jenni Fagan. Besides various articles, she has published Alasdair Gray: Marges et Effets de Miroirs (Grenoble: Presses Universitaires de Grenoble, 2004) and has contributed a chapter to Camille Manfredi's Alasdair Gray: Ink for Worlds, Houndmills, Basingstoke: Palgrave MacMillan, 2014). She is also the editor of Women and Scotland: Literature, Culture, Politics (Presses Universitaires de Besançon, 2020) and, with Camille Manfredi and Scott Hames, of Literature after the Devolution: Edges of the New, Edinburgh: Edinburgh University Press (scheduled for 2021).
Petra Pugar
Petra Pugar is a PhD candidate at the University of Zagreb, Croatia, writing her dissertation on intermediality in Alasdair Gray's works. As a literary and audio-visual translator, her translations into Croatian include novels by Colson Whitehead, Delia Owens, Nick Hornby, Guy Gavriel Kay, as well as various television programs for the Croatian national television. She was the recipient of the AMAC-UK Academic Award and the Saltire Scholarship for the Scottish Universities' Summer School. In 2020, she contributed to the international anthology Seven New Strawberries – new translations of the Edwin Morgan poem. She is the Network Co-Ordinator of the International Alasdair Gray Research Network.
Professor Alan Riach
Alan Riach (b.1957) is a poet and Professor of Scottish Literature, Glasgow University. Born Airdrie, Lanarkshire, studied at Cambridge (BA) and Glasgow (PhD), worked at the University of Waikato, New Zealand, 1986-2000, returned to Scotland 2001. Books include poetry: The Winter Book (2017), Homecoming (2009) and Wild Blue: Selected Poems (2014); criticism: Hugh MacDiarmid's Epic Poetry (1991), Representing Scotland (2005), and co-authored with Alexander Moffat, Arts of Resistance: Poets, Portraits and Landscapes of Modern Scotland (2008), described in the TLS as 'a landmark book' and Arts of Independence: The Cultural Argument and Why It Matters Most (2014). Riach is the General Editor of the Collected Works of Hugh MacDiarmid, a contributor to, editor, co-editor or author of many more books and journals, and writes a regular column on literature and the arts for The National newspaper. He knew Alasdair Gray over four decades, working with him as a colleague teaching Creative Writing at Glasgow University and co-organising with Sorcha Dallas the 2012 symposium 'Vision and Language: Alasdair Gray's Visual and Literary Archive'.
Kat Rolley
Kat Rolley is Alasdair Gray's niece. In the year before his death she made a number of recordings with him that are available as podcasts at https://alasdairgrayrereads.podbean.com/ and she shares memories and memorabilia on Instagram @alasdairgrayrereads and @alasdairgraytattoo. Professionally she's an independent consultant with over 30 years' experience defining, designing and developing learning solutions for public, private and third sector clients. She started her career as an academic and has written a book on Fashion in Photographs 1900 to 1920 (Batsford 1992) together with a number of essays and articles on lesbian dress and identity.
Professor Kirsten Stirling
Kirsten Stirling is an Associate Professor in the English department of the University of Lausanne, where she has taught since 1998. She studied at the University of Glasgow, Scotland, where she got both her MA (1995) and her PhD (2001). A revised version of her thesis was published as Bella Caledonia: Woman, Nation, Text (2008), a study of the gendered metaphors for Scotland in twentieth-century poetry and fiction, including Alasdair Gray's 1982, Janine and Poor Things. She is the author of Peter Pan's Shadows in the Literary Imagination (2012), and also publishes on early modern English poetry (especially the poetry of John Donne). She enjoys introducing Scottish literature in her classes at Lausanne, and Alasdair Gray has proved particularly popular among her students, a number of whom have written MA dissertations written on his novels.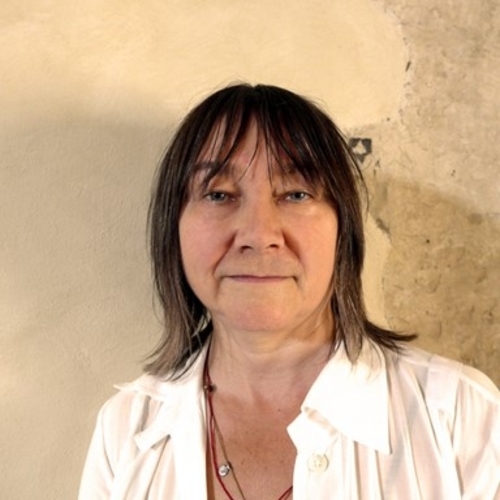 Ali Smith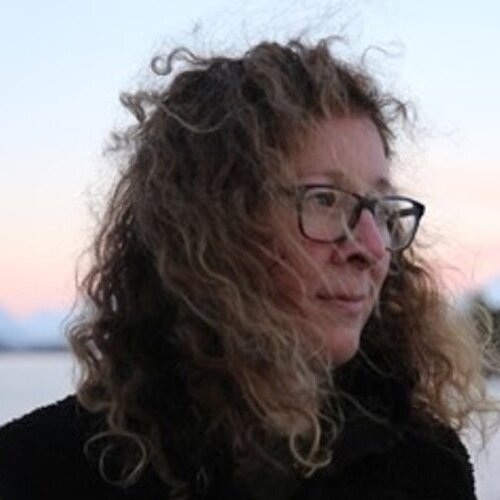 Jenny Brownrigg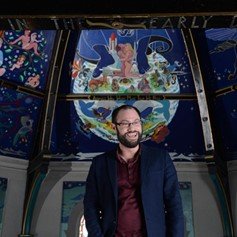 Rodge Glass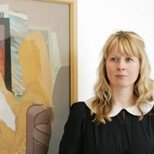 Sorcha Dallas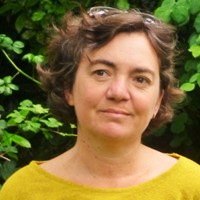 Professor Camille Manfredi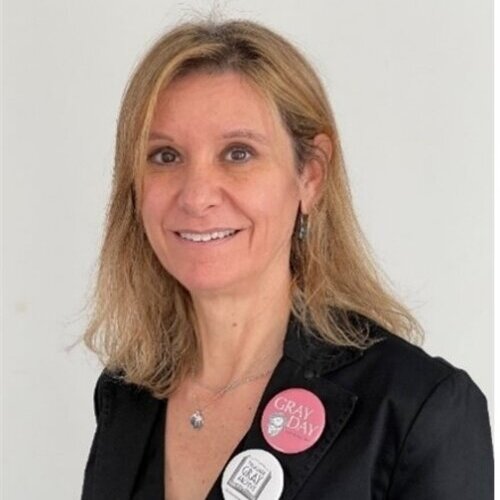 Professor Marie-Odile Pittin-Hedon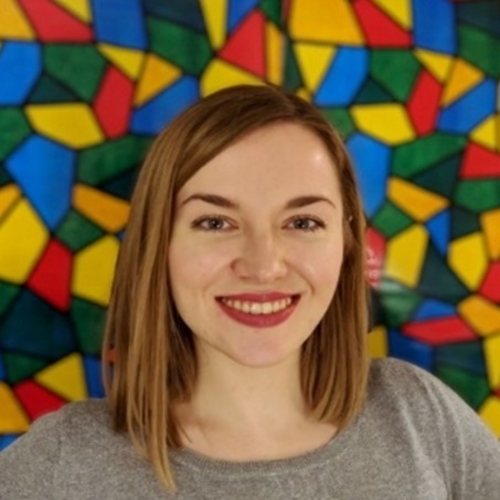 Petra Pugar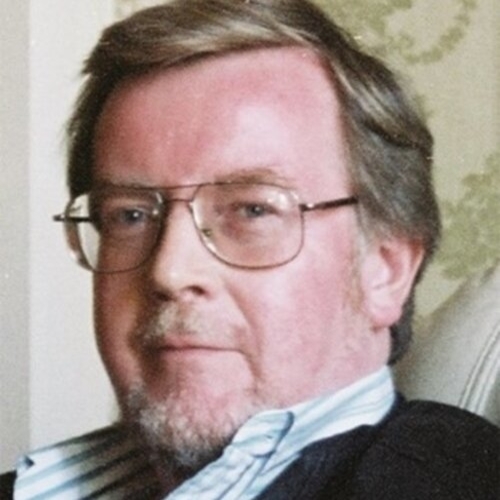 Professor Alan Riach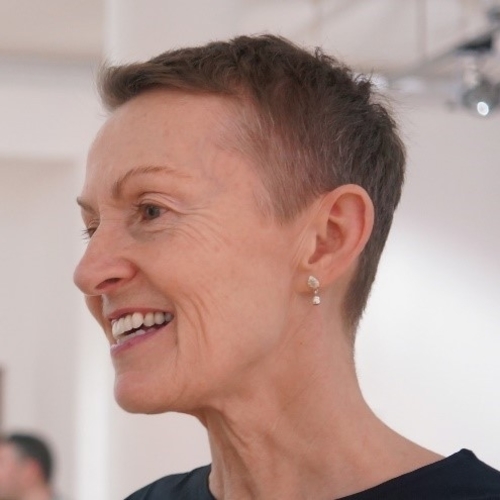 Kat Rolley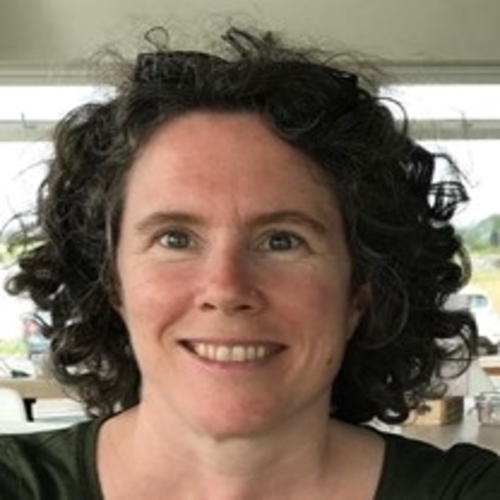 Professor Kirsten Stirling