Britain and France in War & Peace
Strathclyde historians Dr Rogelia Pastor-Castro and Dr Karine Varley are organising a number of conferences and events to develop new understandings of the history of Franco-British relations.
Some of these are listed below.
Royal Society of Edinburgh Research Network Award
Relations between Britain and France in World War Two
Dr Rogelia Pastor-Castro and Dr Karine Varley have been awarded a two-year Royal Society of Edinburgh Network Grant for their project on 'Relations between Britain and France in World War Two'.
The network will explore the tensions, influences and experiences that shaped and defined the relationship between the UK and France during World War Two. As allies in the First World War and as states with similar democratic traditions, levels of military and economic strength and global interests, the relationship between Britain and France was critical to the survival and future of both countries. The network will engage closely with officials from the foreign policy community, including serving and past diplomats, the Foreign Office, as well as French and British defence policy-making and military staff.
Events
Institute of Historical Research
6 May 2016 - Relations between Britain and France at the End of World War Two: Cooperation and Reconstruction Workshop Programme
Institut Français d'Ecosse
May 2017 - "Britain and France in War and Peace: Lessons and Legacies for Today"
French Ambassador's Residence in London
May 2018 - "Britain, France and Europe: Re-assessments"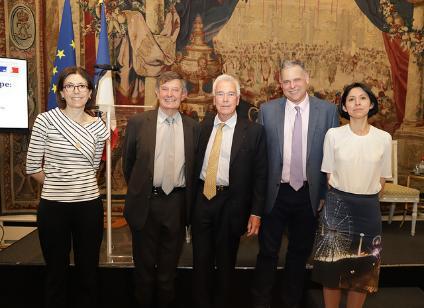 Past events
Britain & France in World War Two
British Embassy, Paris, 16 October 2015
Her Majesty's Ambassador to France, Sir Peter Ricketts, hosted this event at the Residence. This colloquium reflected on the experiences and the roles played by Britain and France and assessed international approaches to war, Franco-British diplomatic relations, security and intelligence, and military relations.
Read Ambassador Ricketts' Welcome letter
Confirmed Speakers:
Antony Beevor
Antoine Capet (Université de Rouen)
Julian Jackson (Queen Mary University of London)
Peter Jackson (University of Glasgow)
Sébastien Laurent (Université de Bordeaux)
Rogelia Pastor-Castro (University of Strathclyde)
David Reynolds (University of Cambridge)
Martin Thomas (University of Exeter)
Richard Toye (University of Exeter)
Karine Varley (University of Strathclyde)
Olivier Wieviorka (Ecole Normale Supérieure de Cachan)
Find out more about the colloquium.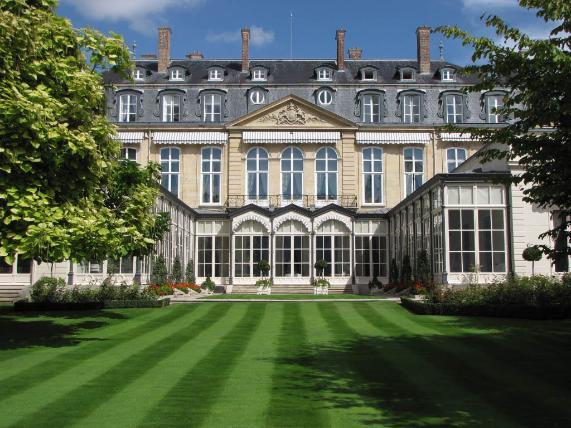 France and the Second World War in Global Perspective, 1919-45
University of Strathclyde, 2-3 July 2015
Conference in conjunction with Global War Studies, with the support of the Royal Historical Society, the Society for the Study of French History and l'Institut Francais
This conference sought to re-evaluate the experiences and roles played by France during the war and its lead-up.
It explored France's role from a global as well as domestic perspective. The conference brought together scholars working in many different fields, including:
military
political
cultural
diplomatic
international
colonial
transnational
comparative history
The history, role & functions of the British Embassy in Paris
Where: Foreign and Commonwealth Office
Dr Pastor-Castro's co-edited volume, with Prof John W Young, on The Paris Embassy: British Ambassadors and Anglo-French Relations, 1944-79, was the basis for a Witness Seminar at the Foreign and Commonwealth Office entitled The History, Role and Functions of the British Embassy in Paris.