The Centre for the Social History of Health & Healthcare Ph.D students are based in the Faculty's Graduate School in the Humanities and Social Sciences.
They organise their own seminars, travel widely to events and conferences elsewhere, and add to their employability through internships with organisations such as the Parliamentary Office of Science and Technology, NHS Health Scotland, and the Academic Health Science Partnership in Tayside.
Below the line-up of current and recent students, feel free to get in touch with them to find out more about their work and life at our centre.
My experience of working in India and China while completing a PhD was behind the success of my application to the Foreign & Commonwealth Office where I now work in the Historians' Unit.

Dr Luke Gibbon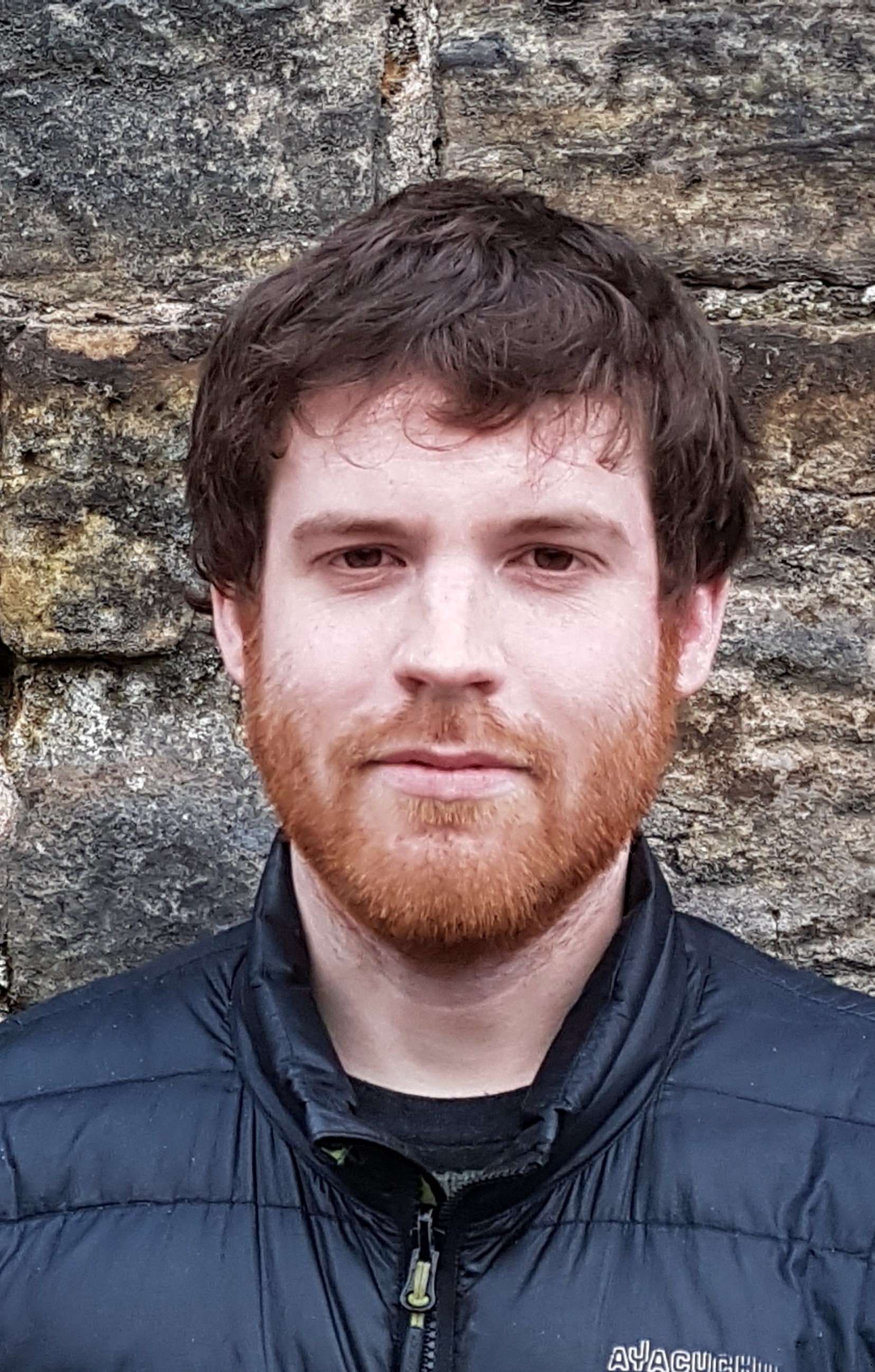 Stuart Bradwel on Funding
Securing funding can be one of the most daunting challenges for those hoping to begin doctoral study. While this can never be entirely stress-free, the CSHHH is well equipped to ensure that applicants have the best possible chance of success. With the excellent support provided by my supervisor, Professor Matt Smith, I was able to refine my ideas into a full research proposal. After a somewhat nervous wait, I was thrilled to find out in May 2016 that the Wellcome Trust had selected my project for support in what was a highly competitive scheme. Throughout the whole process, I was impressed by how smoothly the CSHHH managed everything, and how committed everyone within it was to making my application a success.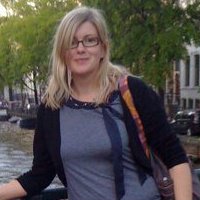 Thora Hands on Internships
The CSHHH is affiliated to the Scottish Graduate School in the Social Sciences, a collaboration between the key universities in Scotland. This meant that while I was completing my PhD, I was able to access training opportunities and networking events organised by the SGSSS. When the chance to apply for an internship at NHS Health Scotland came up, I jumped at the chance. My Wellcome Trust funded doctorate had the title 'Re-framing Drink and the Victorians. The consumption of Alcohol in Britain, 1869-1914' and I found myself constantly making links between the nineteenth-century habits and twenty-first century patterns. My experience on the internship taught me new skills as complex research papers and data had to be quickly condensed into briefing notes and policy documents. It also opened up a range of interesting career options that I'll be exploring now the doctorate has been awarded.
Our PhD students
Ian is a PhD student at the University of Strathclyde under the Wellcome Trust funded project 'The Asian Cocaine Crisis: Pharmaceuticals, consumers and control in South and East Asia, c.1900-1945'. He previously studied towards an M.Phil in Medical Anthropology at University College London, researching the use of mercury among practitioners of alchemy in modern Burma.
His additional research interests include the cultural history of longevity practices and yoga within Indo-Tibetan Buddhism and their contemporary applications across cultures. He has published several articles and books on related subjects and he curated the 2015 – 2016 Wellcome Collection exhibition 'Tibet's Secret Temple' that profiled Tantric Buddhist conceptions of body, mind, and meditation through art and visual culture.
His current research focuses on the heterodox and esoteric use of toxins and intoxicants during the British colonial period in South and East Asia.
David is based in Glasgow Caledonian University and builds on work carried out for his MSc with the Centre for the Social History of Health & Healthcare. His research " The development of NHS health improvement services and their relationship to health inequalities in Scotland 1974-1998" will support an analysis of the development of Health Education/Promotion in the NHS over the time period 1974 - 1998 giving a new perspective on the changing models of health that helped shape services at this time.
Health education was a new discipline within the NHS and its development was shaped by the interactions of a new workforce with differing approaches to the tasks, the increasing influence of new national and international philosophies and social movements and politics. The approaches to health improvement work that were developed map the changing understanding of the of the factors that shape health.
Stuart joined the Centre for the Social History of Health & Healthcare in October 2016 after securing Wellcome Trust funding for his PhD project 'Doctors Orders – Type 1 Diabetes and the Consultative Relationship, 1970-present', which is supervised by Professor Matthew Smith.
Prior to this, he completed his undergraduate studies at the University of St Andrews before moving on to a masters degree at the University of Glasgow. His main research interests are disease history and bioethics.
He is particularly interested in the way individuals construct personal values about their health and the implications of this for treatment, particularly in the management of chronic medical conditions.
Mila is a first year PhD student at the University of Strathclyde supervised by Prof Kirstie Blair and Prof Matt Smith. She holds a Master of Science in Book History and Material Culture from the University of Edinburgh. Her AHRC funded doctoral project adopts a book-historical approach to trace the origins, production and dissemination of periodicals published in nineteenth-century asylums and to examine the use of letterpress printing as therapy in Scotland and abroad.
Jennifer is a PhD candidate at Glasgow Caledonian University. She began her PhD in October 2016 on a studentship project exploring mental health in twentieth century Scotland. Her research compares the experiences of soldiers and civilians co-residing in Scottish district asylums, 1914-1934. She previously completed an MSc in Historical Studies with an emphasis on health histories at the University of Strathclyde.
Her research interests include medicine, mental health and healthcare, gender and class in health histories, institutional economies and military history. Jennifer is currently workin with the Conservation Directorate within Historic Environment Scotland.
Iain is a PhD candidate at the University of Strathclyde. He is currently researching/writing the first medical history of acne and the controversial treatment, Accutane. Funded by the Wellcome Trust, his project is entitled : 'A Face to Die For: Acne, Accutane and the Quest for Perfect Skin 1950s-Present'. He is interested in speaking to and recording the memories of people who lived through and actually suffered from acne and/or were prescribe the drug as treatment during this period.
Although a small number of scholars have analysed the historical relevance of skin problems, typically focusing on earlier periods and systems connected to overarching medical conditions such as leprosy, syphilis and smallpox, very few historians have investigated acne.
In particular, no one has examined the post war period when the escalating cultural and economic significance of adolescence made spotty skin a marketing opportunity for pharmaceutical companies, a professional opportunity for dermatologists and an issue that spurred popular debate about the causes of and treatments for acne.
Andrew is a third year PhD student at the University of Stratclyde. His research project is entitled 'Britain, Empire & Opium: Reassessing Official British Attitudes towards Asian Opium Consumption in the Late Nineteenth Cenry'.
His current research interests are focused on the history of drugs and politics. He is especially interested in the internal opium trade of South Asia under the British Raj, and its relation to political and societal change. The thesis has been framed by the competing influence of empires and impact of British colonisation in the mid to late 19th century.
Kristin completed her MSc in Health History at the University of Strathclyde and has been awarded the Wellcome Trust Doctoral Studentship award for her PhD on the history of contraception and abortion in Scotland c.1960 - 2000. She has an interest in the history of sex and medicine, pharmacy, psychiatry and oral history. Her thesis will consider the ways in which society, culture and medicine have shaped access to and attitudes towards contraception and abortion in Scotland during the second half of the twentieth century. Through the use of oral history, this project will uncover how women navigated the often-complicated world of reproductive healthcare in a new, medical age and explore how it impacted their lives. It will examine the shifting nature of the patient-practitioner relationship during this time, and the experiences of women who sought access to reproductive health facilities in Scotland."
Rachel is a social historian researching the history of epilepsy. She received her Honours degree in Economic and Social History from the University of Glasgow in 2013. Following this, she was granted an MSc studentship from the Wellcome Trust to study Heath History and joined the Centre for the Social History of Health and Healthcare.
She is currently undertaking a Wellcome Trust funded PhD on the social history of epilepsy. In particular, she is examining the employment, education and treatment of people with epilepsy in the early twentieth century. In 2014 she was awarded the Larry J Hackman Research Residency award from the New York State Archives. She is the founder and curator of Beyond Epilepsy collaborative project, which exhibited at the CCA, Glasgow, in June 2016.
In September 2017, Rachel completed an internship with Glasgow Centre for Population Health and What Works Scotland, co-authoring research on basic income and the future of social protection.
She is interested in social and public policy, disability and education history and the development of early social enterprises.
Yun joined the University of Strathclyde in October 2016 on the Wellcome Trust funded project: 'The Asian Cocaine Crisis: Pharmaceuticals, consumers and control in South and East Asia, c.1900-1945'. Prior to becoming a member of the Centre for the Social History of Health & Healthcare, Yun completed his Masters degree in History at the David F. Musto Centre for Drugs and National Security Studies of Shanghai University under the supervision of Prof Zhang Yong-an.
His research interests include the history of narcotics in China and the participation of China in systems of international drug control. Under the supervision of Prof James Mills and Dr Patricia Barton Yun is currently examining the history of cocaine in early twentieth century Asia.
Erin is a PhD candidate at the University of Strathclyde. Her project, 'Mad, Bad or Dangerous? Juvenile Justice & Mental Health since 1945' examines the interplay between developments in children's mental health and juvenile justice systems. Before joining the Centre, she completed her MA at the University of Ottawa with a research focus on US justice systems.
Her research interests include the intersections of mental health and justice systems with childhood, gender and class. In addition to her research, Erin has completed an internship with the Scottish Prison Service and is a research assistant on the Scottish Child Abuse Inquiry.
Rachel is a second year Wellcome Trust PhD student at the University of Strathclyde in Glasgow supervised by Prof Matthew Smith. Her PhD thesis is entitled 'A Spoonful of Sugar: Dietary Advice and Diabetes in Britain and the US, 1946-2015' which uses oral history to trace the history of Type 2 diabetes, focusing in particular on patients' experiences and the dietary advice they have received throughout this period.
This research follows on from her Masters dissertation which concentrated on the history of dietary advice pertaining to sugar in the United States in the 20th century. Her main interests include the history of food and nutrition, in particular the ways in which diet has been perceived in health and disease throughout the 20th century.
Rachel has trained with the Scottish Oral History Centre and is now conducting oral history interviews across Scotland and the United States.
Maaike completed a bachelor's degree in Japan Studies and Korean Studies and a master's degree in Korean Studies at Leiden University in the Netherlands. Currently, she is enrolled as a dual degree PhD student at the University of Strathclyde (History) and Leiden University (Korean Studies). Her main research interests are Korean contemporary and modern history, art and visual culture, and gender.
As part of Professor James Mills Wellcome Trust Award Investigation 'The Asian Cocaine Crisis: Pharmaceuticals, Consumers and Control in South & East Asia c1900-1945', her individual research focuses on the consumption of intoxicants in colonial Korea (1910-1945).
In particular, she is exploring the relation between gender, class, modernity, independence, global and local identity and the consumption of cocaine. For her research, she uses a combination of archival research and an analysis of visual and literary sources.
Eva completed a bachelor's degree in History and Spanish at Wake Forest University in North Carolina. She was a recipient of a 2016-2017 Fulbright Student Research Award, which funded a master's degree in Politics at the University of Strathclyde. She is currently enrolled at the University of Strathclyde as a first year PhD student in History. Her PhD comprises part of Professor James Mills Wellcome Trust Award Investigation 'The Asian Cocaine Crisis: Pharmaceuticals, Consumers and Control in South & East Asia c1900-1945'. Her research focuses on the consumption of psychoactive substances in the colonial Philippines during the first half of the twentieth century. Her research interests include public policy and substate nationalism, early modern and modern colonial history in the Americas and Asia, and drugs history and politics. 
Jasmine is second Year PhD student based at the University Strathclyde. She is currently researching, 'Disability and intimacy in the lives of wounded British soldiers from 1914-45', which is funded by a Research Excellence Award from the University of Strathclyde. Her project examines the impact of disability on the intimate and familial relationships of British veterans disabled by conditions ranging from amputation to paralysis. Servicemen's experiences of war disablement are compared to examine if the relationship between masculinity, sexuality and disability changed as men's injuries changed. It explores the place of sexuality in rehabilitation programmes and popular representations of disabled British servicemen. Veterans' personal experiences are used to explore the validity of these representations and how men coped with their impairments. Through an exploration of these themes, this project helps to address the contemporary issue of stigmatisation surrounding discussions on sexuality and disability.