Equality & Diversity

Student Support
Ask Alex: Strathclyde's trans, non-binary & gender diverse student and staff support
The University of Strathclyde is committed to creating an environment in which all students and staff feel welcomed and valued, and in which discriminatory behaviour and harassment is not tolerated.
We recognise the unique issues faced by trans and non-binary students and staff, both in a university or workplace environment and in the wider community, and we are committed to providing support.
Contact us: alex@strath.ac.uk
The 'Ask Alex' service for trans, non-binary and gender diverse students and staff connects named contacts working across the University who can provide advice, assistance and support in a range of areas. The named contacts act as a friendly first port-of-call who can coordinate support or find out information on your behalf.
The kinds of things we can help to coordinate support with include:
changing official name, title or gender on student or staff records
changing e-mail address and student or staff cards
communicating with a department or colleagues with regards to name, gender and pronouns
advice and information on aspects University policies and procedures (e.g. sickness absence, time off for gender-affirming healthcare, dignity & respect)
issues relating to accommodation, wellbeing, or any other concerns
referral to external and internal sources of support and information
a friendly person to check in with and have a chat
Email alex@strath.ac.uk and one of our named contacts below will be in touch.
If you are LGBQ+ (lesbian, gay, bi, queer +), intersex or have VSC, or questioning your sexuality and/or gender and you feel the 'Ask Alex' service might be useful for you or you require specific support, please do also get in touch.
The inbox is monitored Monday-Friday (except University holidays) and we aim to respond within 5 working days. If you have a more urgent wellbeing concern, please contact the Disability & Wellbeing Service (students), Occupational Health (staff), or Security Services (campus safety).
Meet our named contacts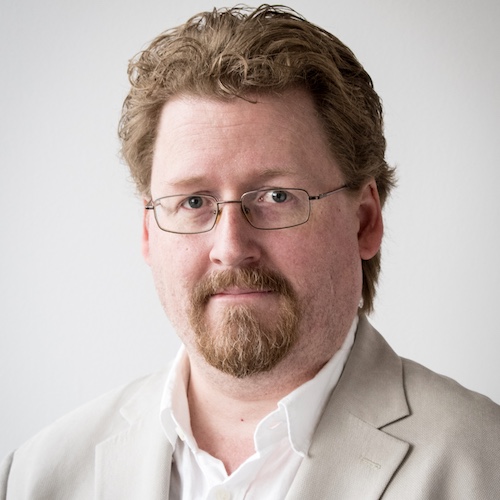 Stuart Boon (he/him)
Senior Teaching Fellow – Organisational and Staff Development Unit (OSDU)
Hello, I'm Stuart Boon, a Senior Teaching Fellow and Academic Development Lead in the Organisation and Staff Development Unit here at Strathclyde (OSDU). If you are a member of staff looking for information relating to staff support for LGBTQI+ people or would just like to talk about some opportunities and/or choices, I'd encourage you to get in touch with me. I'd be happy to help out in whatever way I can. Outside of work, I'm a writer and game designer, and an afficianado of film, games, and music.
Stephanie Boyle (she/her)
Senior Student Experience Assistant - Student Business
I am Stephanie and I work in Student Business. I work with students and departments to manage the information on your Student Record. I can help with updating your name and gender on your student record and with getting a new student card.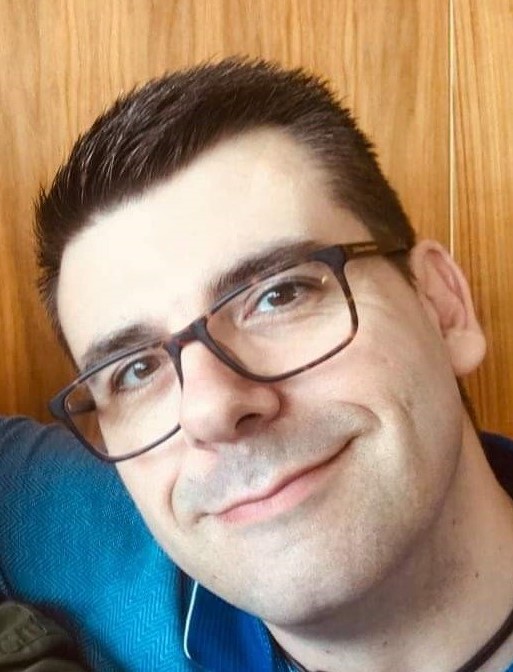 Graeme Brewster (he/him)
HR Adviser – Diversity & Inclusion - Human Resources Directorate
I am the HR Adviser for Diversity & Inclusion in the HR Directorate, responsible for supporting the delivery of diversity and inclusion related HR activities, including projects, policy, committees and working groups, and providing professional advice and support. I have worked in Equality, Diversity and inclusion related roles, within both further and higher education, since 2008. I am passionate about supporting staff and students to feel engaged and valued. After all people perform better when they can be themselves and their contributions are valued.
June Cunningham (she/her)
Careers Consultant (Engineering) - Careers Service
I am the Careers Consultant for the Faculty of Engineering with extensive experience in working with students across all Faculties. I work in partnership with colleagues and other student support services to make sure that students receive the support that they need. The Careers Service is an inclusive and confidential service that offers a safe space in which students can discuss any worries or concerns they have about applying for jobs and internships or entering the workplace
Rick Ellis (he/him)
Student Conduct and Support Manager - Student Experience
As the student conduct and support manager my role is to co-ordinate the reports that are received through the online report & support facility. I can help you if you are unsure of the correct route to take about a concern about your wellbeing or safety.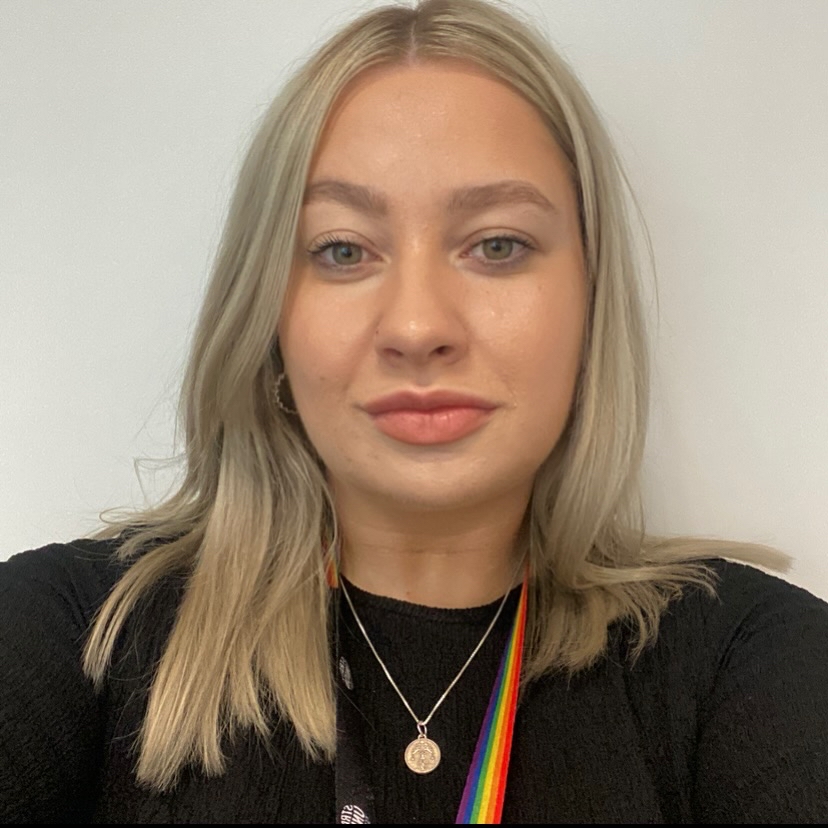 Kirstin Fraser (she/her)
Adviser (Academic) - Strathclyde Students' Union
I'm Kirstin, the Academic Adviser at Strath Union. I work in the Advice Hub, mainly on casework relating to academic policy and procedure, as well as helping students with both housing and funding issues. Students can book one-to-one appointments with me here. I'm really proud to be part of an inclusive and welcoming community at Strathclyde.
Julia Harrison (she/her)
Equality & Diversity Coordinator – Equality & Diversity Office
I'm Julia, the Equality & Diversity Coordinator in the Access, Equality and Inclusion Service, I have worked with the Equality and Diversity Office for four years. I helped to establish the Ask Alex service in 2019 and continue to help run the service, I will be one of the first people to respond to your email.
Lauren Jones (she/her)
Student Services Assistant, Disability & Wellbeing Service
Hi, I'm Lauren, I work in the Disability & Wellbeing Services as a Student Services Assistant, so I'm one of the first people you meet when you come in! Outside of work, I volunteer for LGBT Youth Scotland as a Youth Worker, and I'm also trained in counselling skills.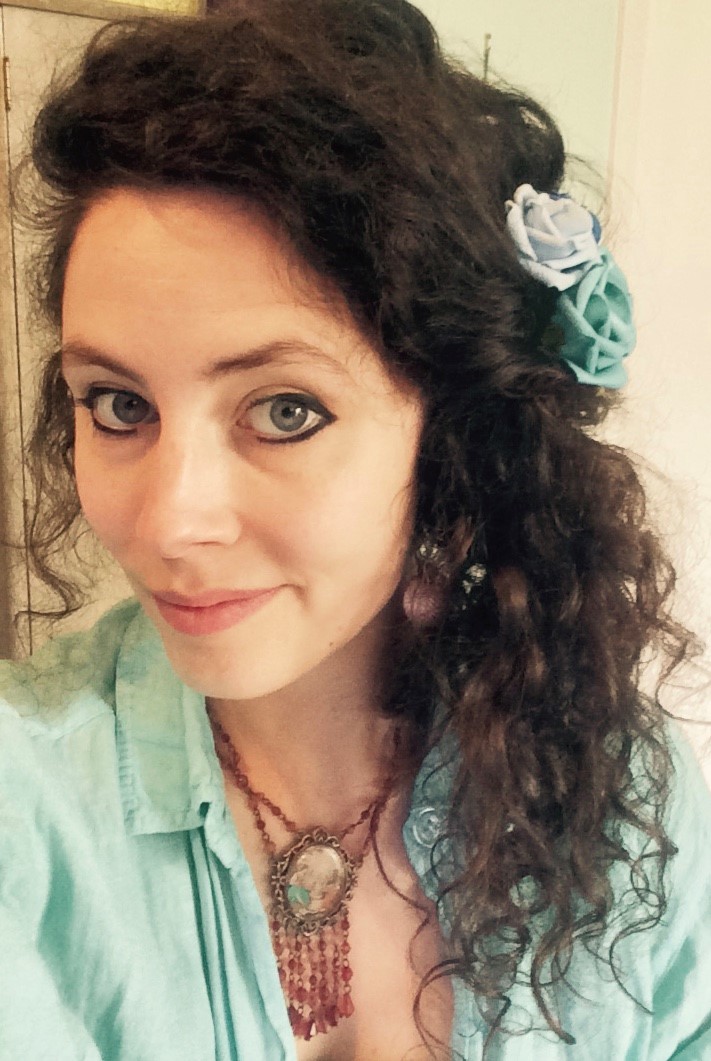 Angie Kay (she/her)
Widening Access Outreach Officer – Widening Access
I'm Angie, the Widening Access Outreach Officer in the Access, Equality and Inclusion Service. I run projects for S2-S4 pupils to help them make decisions about Higher Education and to equip them with study skills for their upcoming exams. I feel strongly that a university campus should be a welcoming and safe space for everyone so I'm always happy to be a friendly face or to have a chat. Outside of work, I like to spend my time reading, in the theatre, doing yoga and on sustainable fashion.
Matson Lawrence (he/him)
Equality & Diversity Manager – Equality & Diversity Office
I'm Matson, Equality & Diversity Manager & Senior Equality & Diversity Officer in the Access, Equality and Inclusion Service. I help run the Ask Alex service and I previously worked on the TransEDU project. I'm one of the first people who reads and responds to the emails you send. I can help coordinate support for you within Strathclyde, and also offer direct referral to external organisations for trans, non-binary and LGBTQI+ people.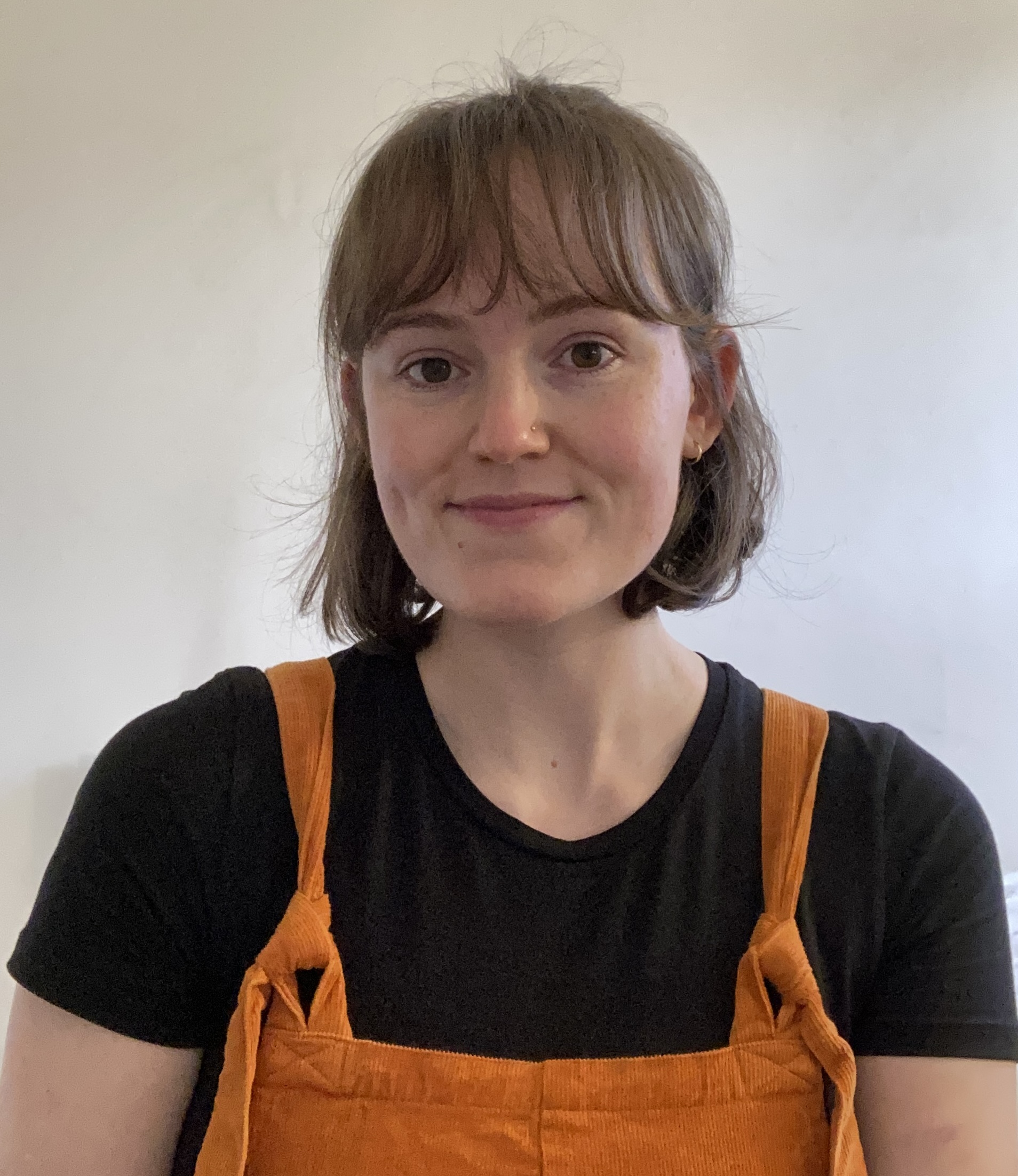 Aoife McAtamney (she/they)
Student Experience Assistant - Student Business
Hi, I'm Aoife and I've been part of the Student Business Team since May 2022. We manage the information held on a student's record so I can help with arranging a new student card and updating your name and gender on your student record.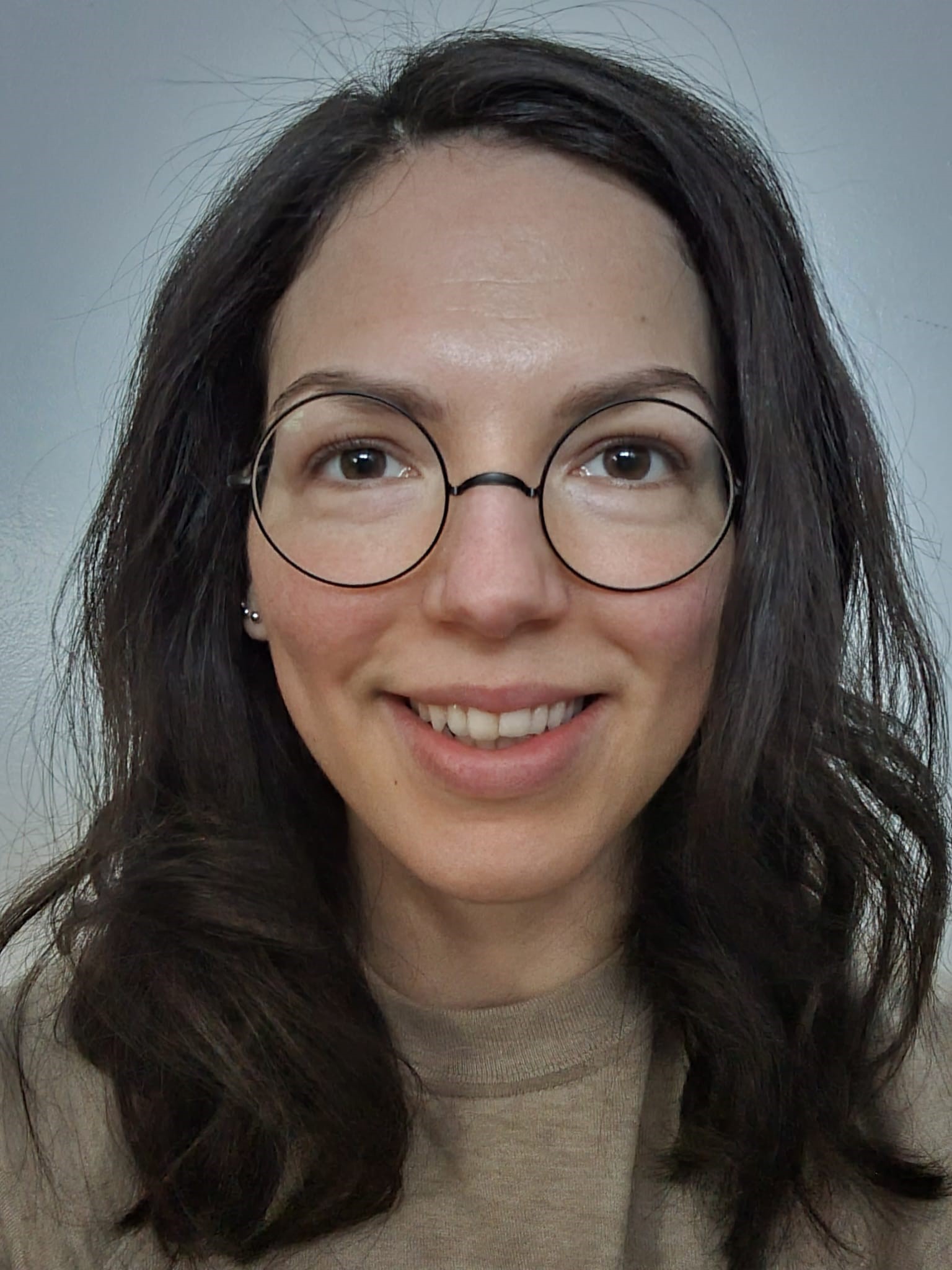 Rhona McCluskey (she/her)
Student Experience Assistant - Student Business
I'm Rhona and I work within the Student Business team. I'm here to help with making changes to your student record, including updating your student card.
Cindy Padilla (she/her)
International Student Advisor - International Student Support Team
I am an International Student Advisor with the University's International Student Support Team where I help support registered international students with personal issues and provide advice, guidance and information on UK study visas and immigration. I also serve as a point of contact to other student support services. Students can email or arrange an appointment to discuss questions in a safe space where you are welcome to share your concerns or issues you may be experiencing with someone who is happy to listen.
Liz Scott (she/they)
Senior Information Services Assistant - IS Customer Services
Hi you can find me at the IS Helpdesk on Level 3 of the Library. Just look for the Enquiries sign. Happy to help with whatever you need, and also eager to improve your library experience.