Tier one partners
Autoform
AutoForm offers software solutions for sheet metal forming and BiW assembly process. Designed for everyday real life applications, AutoForm's software solutions enable users to address complex issues that arise in practice and to achieve a new level of competitiveness.
BitzList
The core BitzList system has been developed over the last decade to provide engineering manufacturing firms with the tools they need to organise their day to day running and for OEMs to manage their products and spares.
CGTech Vericut

CGTech's VERICUT® software is the standard for CNC simulation, verification, optimisation, analysis, and additive manufacturing.
DMG Mori
DMG Mori is a world-leading producer of machining centres, CNC lathes and other advanced machine tools.
Hexagon
Hexagon is a global leader in digital solutions that create Autonomous Connected Ecosystems (ACE), a state where data is connected seamlessly through the convergence of the physical world with the digital, and intelligence is built-in to all processes.
OPEN MIND Technologies UK Ltd
The hyperMILL® CAD/CAM software provided by OPEN MIND Technologies UK Ltd are perfectly designed to meet the requirements of modern milling machines.
Siemens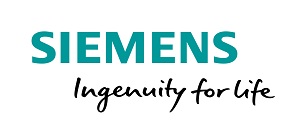 Siemens is a global powerhouse focusing on the areas of electrification, automation and digitalization. One of the world's largest producers of energy-efficient, resource-saving technologies, Siemens is a leading supplier of systems for power generation and transmission as well as medical diagnosis.
Standex
Standex Engineering Technologies Group (ETG) uses traditional and alternative metal forming processes to manufacture cost effective solutions for customers on their advanced designs in space, aviation, defence and energy markets.
Transvalor
Transvalor is a global leader in simulation of material forming processes (forging, casting, welding, heat treatment, microstructural evolutions). Its digital solutions perfectly meet the challenges of the industry to effectively deal with the main challenges related to cost savings, quality, safety and technological innovation.
Virtalis
Virtalis is a world-leading Virtual Reality (VR) and advanced visualisation company. Their products and systems enable a real understanding of information and data, with 3D interactivity giving every project a new dimension.