Tier two members
Tier two members are typically supply chain partners who deliver capability that supports the current and future research programmes of the AFRC. This can be in the form of equipment, tooling, materials, and software or knowledge exchange.
Tier two members benefit from valuable insights into the core research programme with the opportunity to licence any core IP relevant to their business.
ACT Blade Ltd
ACT Blade develops the lightest, most controllable wind turbine blade, the ACT Blade. By enabling longer blades, it increases energy production and reduces the cost of energy.
Altair
Altair is a global technology company that provides software and cloud solutions in the areas of simulation, high-performance computing (HPC), and artificial intelligence (AI). To learn more, please visit altair.com
Arconic
Arconic is a global leader in lightweight metals engineering and manufacturing.
Beckhoff
Beckhoff leads the world in PC-based control systems, our technology enables every company to create universal, open and advanced control and automation solutions.
Belcan
Belcan provides engineering consultancy and technical recruiting services to some of the world's biggest organizations. From jet engines to electronics and heavy equipment to cybersecurity, we take a partnering approach to provide customer-driven solutions that are flexible, scalable, and cost-effective.
Bellrock Technology
Bellrock Technology is a high-tech software company who provides expertise through their software technology Lumen®, which makes it quicker, easier and more affordable for companies to introduce decision support and advanced data analytics.
Breton
Breton's philosophy is dedicated to research and development, ongoing improvement, innovation and high-quality products and services.
CNC Robotics
CNC Robotics is the UKs leading integrator specialising in advanced machining applications.
Dontyne Systems
Dontyne Systems provides gear design and manufacturing solutions to industry. Dontyne software allows end-to-end control of the gear manufacturing process.
DTG
DTG is a Digital Translation company, delivering technology and solutions that enable clients to embrace the operational, cultural, and financial benefits of digitalisation with automated technologies.
Eng-IT Solutions
Eng-IT Solutions are providers of 3D engineering software applications.
ESI
ESI is a world leading provider of virtual prototyping software and services with a strong foundation in the physics of materials and virtual manufacturing.
Galorath
Galorath provides solutions that help organisational leaders make complex business decisions with confidence. Its products and services give complete insight into the implications of a significant technical or financial decision, allowing organizations to execute a plan with assurance and reach their goals with absolute certainty.
GOM
GOM is a global industrial manufacturer that develops and produces optical measurement solutions and technologies for 3D coordinate measurement and deformation analysis.
Houghton
Houghton serves the metalworking, automotive, and steel industries with the development, production and management of the highest quality speciality chemicals, oils and lubricants.
Hybrid Manufacturing Technologies
Hybrid Manufacturing Technologies is a pioneer of combining industrial 3D printing and inspection with mainstream CNC machines. Utilizing laser-based technology, Hybrid all-in-one systems significantly reduce capital costs and provide an intuitive adoption path for machine tool users.
Intelligent Plant
Intelligent Plant is best known for providing the world's first and only truly open and secure IIoT (Industrial Internet of Things) portal known as the Industrial App Store®. The Industrial App Store® enables secure remote performance monitoring of equipment and processes through the analysis and visualisation of real-time data, and in the management and interpretation of process alarm data, and uniquelly, all data stays on site.
James Durrans Group
James Durrans and Sons are a global supplier of lubricants for the forging industry. Offering exceptional off the shelf lubricants, or the ability to offer bespoke lubricants for specific requirements.
Kaizen PLM
Kaizen PLM are the Siemens go to market partner for Additive Manufacturing and Virtual Commissioning Deployments across the UK and Ireland.
KIGTEK
Kigtek bring decades of experience in industrial control system, software and electrical engineering across multiple market sectors. A recent major project completed in conjunction with the AFRC, Diageo and Siemens has led to an innovative, market leading product for the drinks industry as well as a high-accuracy process based digital twin - one of the first in the UK.
KUKA
KUKA is one of the world's leading suppliers of robotics as well as plant and systems engineering.
LAND Instruments
AMETEK Land (Land Instruments) is the world's leading manufacturer of monitors and analysers for industrial infrared non-contact temperature measurement, combustion efficiency and environmental pollutant emissions.
Lanner
Lanner provides predictive simulation software, modelling and analytical services to deliver range of planning, optimisation and predictive digital twin solutions for businesses across the globe.
Leica-Geosystems
Revolutionising the world of measurement and survey for nearly 200 years, Leica Geosystems is the industry leader in measurement and information technologies. Known for innovative digital products and solution development, professionals in a diverse mix of industries trust Leica Geosystems for all their geospatial needs.

Mapal
MAPAL has a comprehensive portfolio of products and services. As such, individually designed custom tools and high-performance standard products are used to create machining solutions that optimally address the requirements for process reliability, precision and cost-effectiveness.
Matsuura

Matsuura deliver a competitive advantage to our customers with its range of CNC machines and HP Multi-Jet Fusion 3D printers.
MCS
MCS help its customers find solutions to their product and manufacturing problems. The company has a strong scientific base coupled with a deep understanding of manufacturing processes.
MICAS Simulations
MICAS Simulations Ltd supplies QForm simulation software for the forging and extrusion metal forming industries.
Mitsubishi Materials Group
Mitsubishi Materials Group manufactures and sells mechanical parts, electronic materials and components used in automobiles and home appliances, as well as the tools used to make them. They are also involved in recycling.
MSC Software
Simufact – an MSC Software Company - is an industry leader in providing simulation solutions for all of the metal manufacturing process chains. These include metal forming, mechanical and thermal joining operations, and additive manufacturing processes.
MSP Ltd
MSP specialises in industrial automation, supporting all sectors and their supply chain partners. Its products create intelligent, lean and sustainable manufacturing processes which produce right-first-time parts. MSP's solutions span multiple industries (aerospace, energy, castings, additive, lightweighting)and are valued by design teams, production managers and maintenance teams for their ability to eliminate scrap, rework and achieve 24/7 lights-out automation.
Nikken

Nikken operates in high technology manufacturing environments including aerospace, medical, oil and gas, motor sport, power engineering as well as the mould and die sectors. Nikken are at the forefront and number one choice for precision engineers, Original Equipment Manufacturers (OEMs) and Tier One suppliers.
3DScanners (UK) Ltd
3D Scanners is the master distributor for PolyWorks software in the UK. They also supply clients with a range of specialist 3D scanning services.
Prince International Corp

Prince specialises in developing, manufacturing, and marketing performance-critical additives, many custom developed, for niche applications utilised in aerospace, medical implant, construction, electronics, consumer products, agriculture, automotive, oil and gas, heavy equipment and industrial end markets.
Quickgrind

Quickgrind is a leading manufacturer of precision, solid carbide rotary cutting tools for the die , metalworking, automotive and aerospace industries.
R3NDER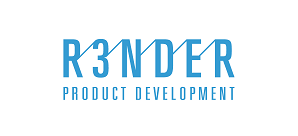 R3NDER is a dynamic and innovative product development firm, positively disrupting the way it designs, commercialises and communicates new products. Its experts have a modern and innovative approach to product development, helping businesses accelerate and de-risk design or engineering projects. R3NDER's services include; product design, engineering, CAD modelling, advanced photorealistic 3D animation, rendering, and prototyping."
ROCOL
ROCOL manufactures premium lubricants and site safety solutions. We service every sector of industry from metalworking, aerospace and defence through to food processing and marine and offshore with a portfolio of high performance lubricants, greases, oils, fluids, pastes, cleaners, paints and anti-slip solutions.
Sandvik Coromant
Part of global industrial engineering group Sandvik, Sandvik Coromant is at the forefront of manufacturing tools, machining solutions and knowledge that drive industry standards and innovations demanded by the metalworking industry now and into the next industrial era.
Seco Tools
Seco Tools business mission is to develop, manufacture and globally market products for metalworking applications that meet its customers'requirements for quality, service and cost.
The Sempre Group
Increasing productivity in manufacturing industries with integrated metrology and inspection management solutions.
SpryTech Blockchain and Security Technology
SpryTech helps customers to evaluate and implement blockchain technology in their business domains like supply chain, IOT, retail, manufacturing, telecom etc. by identifying the relevant use cases suitable for blockchain applications.
TGM Lightweight Solutions
TGM is a lightweighting consultancy working across industries for 20+ years.
The Engineering Company
The Engineering Company has built a next generation Engineering Development Platform called Flow. Flow makes it easy and fast for your engineers to build their own end-to-end automations without having to learn to code. Flow helps accelerate design cycles by an order of magnitude to minimise development costs and reduce iteration time from weeks to days.
Theorem Solutions
Theorem provides products for engineering and manufacturing companies to improve their design, engineering, data exchange, and manufacturing processes by utilizing their CAD and PLM assets in innovative XR experiences, 3D Documents and 3D Data Translation solutions.
TMS CADCentre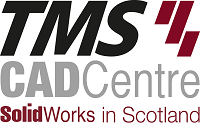 TMS CADCentre is Scotland's leading provider of SOLIDWORKS 3D CAD software, support & training. The company has a large portfolio of customers in the oil & gas, medical and automotive sectors and includes many industry leading design and manufacturing organisations.
Virtek
For over 30 years, Virtek continues to be the global leader in the most intelligent vision-based laser projection, and inspection solutions configured to help make complex manufacturing processes simpler, safer and more efficient.
SICCAR
SICCAR streamlines and secures cross-organisational collaboration with blockchain. Blockchain technology can transform complex supply chains, ensuring integrity and control of data in chains of custody.
Wilde Analysis
Wilde Analysis Ltd deliver engineering simulation and numerical modelling software to enable FEA, CFD and reliability analysis.