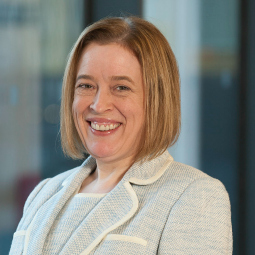 Professor Karen Turner
Professor Turner is the founding Director of the IPPI Centre for Energy Policy at the University of Strathclyde. Her main research interests are in modeling the economy-wide impacts of energy and climate policy, including current work to investigate economy-wide rebound effects and macroeconomic impacts of energy efficiency enhancing and/or carbon reduction technologies such as carbon capture and storage.
Chair of the Advisory Group
Ian Marchant
Ian is Chair of the Advisory Group and Visiting Professor at the Centre for Energy Policy, Strathclyde; a Visiting Professor at Edinburgh and Durham universities as well as being a member of the Prince's Council of the Duchy of Cornwall and the President of the RZSS.
He was Chief Executive of SSE plc, a leading UK energy utility company, for over 10 years until stepping down in the summer of 2013. Ian is also a former Chairman of Scotland's 2020 Climate Delivery Group, President of the Energy Institute and Chairman of the renewable energy firm, Infinis.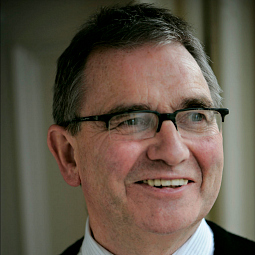 Brian Wilson
Brian Wilson is a former UK Energy Minister, and continues to serve as a Privy Councillor and UK Business Ambassador. A journalist by trade, he spent 18 years as Labour MP for Cunninghame North and held five Ministerial posts.
Since leaving politics in 2005, he has written extensively on energy issues. Brian and his family live on the Isle of Lewis. As chairman of Harris Tweed Hebrides, he was named UK Global Director of the Year by the Institute of Directors in 2012. He chairs Havana Energy, a joint venture with Cuba, and is a director of Celtic Football Club.
Honorary Research Fellows
Ian Cochran
Ian joined CEP in January 2017 as a visiting research fellow. He is Program Manager for Finance, Investment and Climate at I4CE (Institute for Climate Economics, France). He has worked in the area of climate and environmental policy for close to a decade working to make climate-change related issues a day-to-day part of institutional governance and decision making.
He currently works on topics including the role of public financial institutions in the low-carbon transition; the environmental integrity of financial products; climate risk perception by financial actors; international and national climate-related financial flows; and the alignment of development finance and long-term climate change objectives.
Ros Taplin
Ros is a visiting scholar within the Centre for Energy Policy. She is an interdisciplinary environmental and sustainability researcher with two doctorates in environmental policymaking and environmental art. Her current research interests include: energy sustainability; carbon management; art and energy transitions; and education for sustainability. She is an Adjunct Professor at the University of New South Wales (UNSW), Sydney, Australia and her prior roles include: Professor and Research Director, Australian Centre for Sustainable Mining Practices, UNSW, Professor and Head of the Department of Sustainability Science, Bond University, and Director of the Climatic Impacts Centre, Macquarie University.
Simon Koesler
Simon works at the German Federal Ministry for Economic Affairs and Energy and is an Honorary Senior Research Fellow at the Centre for Energy Policy. His current research interests include energy economics and climate policy, with a focus on trade effects and the implications of energy efficiency improvements.
Simon studied economics with a focus on climate policy, in particular with regard to the design of market based mechanisms; CGE modelling; as well as the calibration and estimation of structural and behavioral parameters.
Ragne Low, Principal Knowledge Exchange Fellow
Ragne is Principal Knowledge Exchange Fellow at the CEP, with responsibility for external engagement and research impact. Ragne has been working in the field of energy and climate change for a decade, most recently as Programme Manager for ClimateXChange – the Scottish Government funded Centre of Expertise on Climate Change. She comes from a public policy background, with nine years' experience at the Foreign and Commonwealth Office.
Ragne is also a part time doctoral student in politics at the University of Edinburgh, where she is researching public participation in energy policy making in Scotland.
Dr Antonios Katris, Research Associate
Antonios Katris is a Research Associate, working on the EPSRC-funded project "Energy saving innovations and economy wide rebound effects". He joined the Centre for Energy Policy in November 2015 and his work mainly focuses on the research aspects of the project and reporting the progress of the project to the collaborating colleagues at the Centre on Innovation and Energy Demand at the University of Sussex.
Antonios' academic background includes studies in both mathematics (at undergraduate level) and economics (at postgraduate level). His main area of expertise is environmental input-output frameworks, focusing on greenhouse gas emissions-related frameworks, while he is currently working on economy-wide modelling using computable general equilibrium (CGE) models.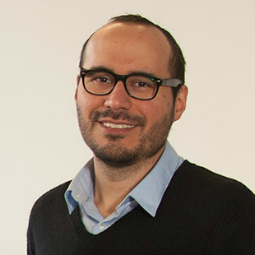 Christian Calvillo, Research Associate
Christian Calvillo is a Research Associate working on the project "Energy Systems Impacts of Energy Efficiency" funded by the Scottish Government Climate Exchange programme. He joined the Centre for Energy Policy in October 2016 and his work mainly focuses on the potential use of the Scottish TIMES model to analyse the impacts of energy efficiency changes linked to the Scottish Energy Efficiency Programme (SEEP), and how it may be used alongside and complementing other modelling platforms.
Christian's background includes energy system modelling and electronic systems. His research interests so far have been focused on renewable energy, distributed energy resources and economic analysis.
Gioele Figus, Research Associate
Gioele Figus is Research Associate and Scottish Government Climate Exchange fellow. He works jointly between the Centre for Energy Policy and the Fraser of Allander Institute. His role incudes the development of Computable General Equilibrium (CGE) models for the analysis of energy, and fiscal policy issues, with a focus on Scotland and UK.
Gioele has a background in economics and has expertise in the analysis of system-wide impacts of energy and climate policies. His main research interests currently include modelling household heat demand and other consumer energy services such as private transport. He is also working on linking energy economic models and energy systems models such as TIMES.
Oluwafisayo Alabi, Research Associate
Oluwafisayo Alabi is a Research Assistant at the Centre for Energy Policy and a doctoral student in Economics at the University of Strathclyde Business School, Glasgow.
She joined the Centre for Energy Policy in 2015. Her academic background is in economics, energy economics and policy with research interests in the applications of economic and extended environmental input-output models to energy, environment and natural resources issues in Scotland, Wales and UK.
Oluwafisayo is currently part of an ongoing H2FC SUPERGEN Project and her role involves applying input-output multiplier tool to provide economic insights on the impacts of deploying hydrogen and fuel cells vehicles in the UK.