Energy Conversation 3: CEP Reflections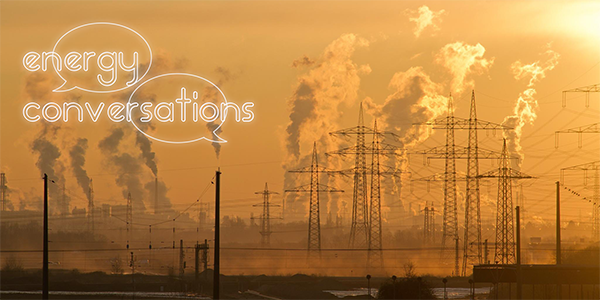 On Thursday 14 December the Centre for Energy Policy (CEP) held their final Energy Conversation for 2017: "Do the Scottish people care enough about climate change to 'do their bit' in meeting our ambitions?".
Planning for the Energy Conversation 2018 series is underway. To be the first to hear about these events, follow us on Twitter or join our mailing list.
Here are CEP's reflections on the event.
---
Oluwafisayo Alabi
Research Associate, CEP
In reality not all Scottish people can care enough about climate change to 'do their bit'. The people have varying degrees of challenges and they may not be directly impacted by climate change. Making even the most ambitious climate change policy/target a last priority or not a priority at all.
Can we then accept that the target should be at the Scottish people that have the capacity and means to care enough? Nonetheless, policy makers should recognise that they cannot make decisions for the people, rather they should focus on developing measures that comprise of effective incentives and credible solutions that are community driven, maybe then the Scottish people may become sympathetic to the climate change movement.
---
Gioele Figus
Research Associate, CEP
Climate change is happening and we need to accept it. However, to some people, doing their part in tackling climate changes may seem like trying to empty the ocean with a spoon. Bad environmental behaviours are deep rooted in everyday life actions and there is probably still little awareness of the difference that little changes may make.
Policy should focus on communicating that the impact of even small actions is "highly non-linear" and that our choices do really make a difference.
---
Gang Li
Visiting Scholar, CEP
As for climate change, we need take an action to let everyone know that climate change not only relates to both politicians and scientists, but also it will impact on all of us. Of course, our habits and behaviours would also have an influence on climate change.
So governments have a central role in fighting climate change, and key tasks for governments will be to:
Environmental regulation
To supply climate information
To finance clean energy.
---
Antonios Katris
Research Associate, CEP
Whenever the discussion topic is climate change and the policies that will enable its mitigation, inevitably a point is reached where the role of consumption behaviours is highlighted as crucial in meeting the climate change goals.
However, the persistent notion that people need to adopt certain behaviours has placed a significant amount of negativity on them, eventually making people reluctant to follow the recommendations.
It has been pointed out during the conversation that there is a need to revisit how we communicate the need to change our behaviours, to introduce a new narrative which will lead people to embrace the climate change goals and policies and therefore drive them to do their part in achieving them.
---
Ros Taplin
Visiting Scholar, CEP
At the final Energy Conversation event for 2017, a broad range of ideas on the willingness of the Scottish people to act on climate change were expressed. Visiting Professor Alf Young chaired the discussion with panellists Teresa Bray, Graeme Sweeny and Ragne Low providing expert knowledge and opinions.
A key issue raised was that many people in Scotland don't have a general understanding of what the impacts of climate change might be. Also it was acknowledged that energy consumption behaviours vary in Scotland from those who are fortunate enough not to worry about energy affordability, to those living in fuel poverty. An opinion was expressed that climate change is often framed in a negative way - 'you ought not do this, or that'....
The conversation then turned to promoting mitigation and adaptation. A view was that people in the community should be enabled to make decisions and change their behaviour. While government polices and measures are necessary, personal, user driven and community centred actions on climate change also were seen as important. Relationships of trust were called for between citizens and those providing advice on climate change actions.
Tags: Energy