Advocating for equality in work-based learning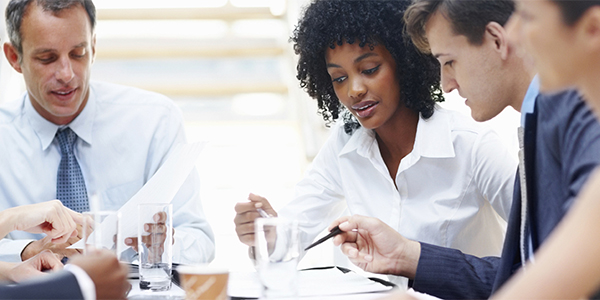 Over the next few months, advocating for equality will be big remit for Dr Julie McElroy. This remit will look at equalities in work-based learning from very different perspectives; be it young people from diverse backgrounds, young offenders or young army veterans.
---
My own personal experience of a disability and my considerable academic knowledge and expertise in equalities, will enable me to provide a unique contribution to the International Public Policy Institute (IPPI) and the new, soon-to-launched, Centre for Work-based Learning.
It is a privilege to be working with the International Public Policy Institute to help embed equality into the work and thinking of the new Centre for Work-based Learning and in its initiatives and policies.
Interchangeable mind-set of equality
Equality encompasses people with protected characteristics as set out in the Equality Act 2010 which came into force on 1 October 2010. The Equality Act saw the establishment of Equality Human Rights Commission (EHRC) and the dissolution of the formerly separate Equal Opportunities Commission, the Commission for Racial Equality and the Disability Rights Commission. The Act makes provision against discrimination on the grounds of religion or belief; to enable provision to be made to counter discrimination on the grounds of sexual orientation; imposes duties relating to sex discrimination on persons performing public functions; to amend the Disability Discrimination Act 1995. (Equality Act, 2010)
As such, equalities under the Act in the UK have been re-evaluated as has how these terminologies are perceived when it comes to addressing equal opportunities, racism and multi-culturalism across widely different policy areas (employment, housing, access to services) and this has created a renewed debate about the equality of individual differences that contribute to equalities and diversity in UK public policy.
For example, we've seen how disabilities are perceived in society in relation to the different models of disability. I believe a fresh debate is needed about 'disability' when considering equality. Whether it is an ethnic minority, a disability or someone who is transgender, the aim must be to achieve equality for all, as every person brings unique skills to any organisation. Furthermore, the term 'disability' has become patronising; whereas 'equality' as a term is for everyone, including those who happen to have a disability; it's less oppressive.
The Centre for Work-based Learning
Skills Development Scotland and the University of Strathclyde are establishing a Centre for Work-Based Learning. The Centre is being established in response to the need for Scotland to build a world class, work-based learning system to support business competitiveness and productivity, enhance life chances – and to tackle deep-rooted inequalities. The overall vision is for the Centre to establish the value of work-based learning in the Scottish education and training system and to champion the contribution it can make to developing clear career pathways, increasing productivity and supporting greater inclusive economic growth.
Widening access with equality
Over the past twelve months, widening of access with equality has been a big focus for Scottish government and its policy-makers as can be seen in the 'Blueprint for Fairness' , the Final Report of the Scottish Commission on Widening Access. One of its aims is to implement and embed widening access and equalities into the education – and skills – system in Scotland.
To succeed, we need a more pragmatic approach to embed equalities into everyday processes across all sectors in Scotland. And this has never been more important or necessary than in Scotland's expanding work-based learning provision. For all employers and organisation, they have a legal obligation to embed equalities into their policies - or face potentially damaging litigation. Embedding equalities should become automatic as employers recognise that everyone brings unique qualities to the workplace; such recognition should help organisations embrace equalities as normal business practice or 'how we do things round here'.
Fundamentally, a focus on equalities will help ensure that Scotland's Widening Access policies are successfully embedded, help maximise the social and economic impact of those young people who face inequalities in order that they have an equal chance to realise their potential in Scotland's world class education and skills system.
The University of Strathclyde and Skills Development Scotland are committed to ensuring that the Centre for Work-Based Learning will deliver equal access to all.