The Scottish Government's Energy Efficiency Programme – public or private spending?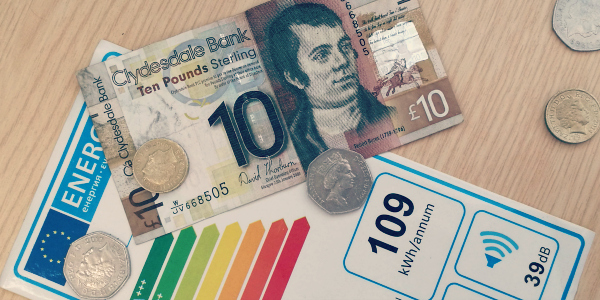 The Scottish Government's Scottish Energy Efficiency Plan (SEEP), published on 24th January 2017, proposes a £10 Billion investment over 20 years in energy efficiency improvements in Scotland's building stock. The wider stated aim is to reduce energy demand and decarbonise the heating of Scotland's built environment, with the underpinning commitment that energy efficiency is regarded as a national infrastructure priority given the multiple benefits that will be realised.
These benefits are not limited to contributing to climate change targets, rather they extend to wider economic, social, health and regeneration benefits. Given the societal, rather than purely private, nature of 'the multiple benefits of energy efficiency', we raise the following question: is there an argument for the Scottish government putting public money into energy efficiency, even at a time when the wider public sector is strapped for funds?
The current position with SEEP?
Many people are likely to share the view that ultimately energy efficiency is a 'good thing', something that is likely to make energy more affordable while also reducing our physical demands. However, the cost of energy efficiency measures may be viewed as a less than appealing use of hard-earned income when set against other ways of using the money. The current cost of energy efficiency improvements and the current price of fuel mean that the payback time of the investment is just too long and the savings realised relatively modest.
For example, using the Energy Saving Trust's Home Energy Check tool and an example from our own team, we find that for a late 70s semi-detached house with non-modern insulation and a not-so-new boiler (a property with an EPC energy efficiency rating of D) requires an investment of just over £9k would deliver a savings on energy bills of around £650. However, it would be 15 years before the investment was paid off and a net gain realised. Spending over £9K to save about £12 a week in 15 years' time may not seem like a very attractive prospective to many people.
Household and commercial energy efficiency programmes require that millions of individuals and thousands of private firms 'buy into' programmes whose aims are to deliver broad societal benefits. Moreover, energy efficiency measures are disruptive for the households and, where the house building fabric is concerned, expensive. A very long term view of financial return is needed for this to be attractive to most households and companies. These may therefore choose not to participate in any government scheme unless they are being made an offer they cannot refuse, with a lurking suggestion of standards and/or regulation to come.
A fundamental challenge for energy efficiency policy is just how expensive effective solutions are at the moment. To drive down these costs requires that companies in the energy efficiency sector invest in developing and delivering good solutions for householders at a price that is attractive. This won't happen unless these companies see a market. In the current situation of the wider climate agenda objectives it is the role of the government to step in and encourage that market into life.
Between the Climate Change Plan, the Scottish Energy Strategy and SEEP, some quite radical proposals are up for consultation, such as energy efficiency standards in the existing housing stock market. How well such approaches work will depend on the way they are implemented, funded and equally importantly, how they are received. However, caution must be exerted, particularly in the current political climate, in the proposal of policy instruments that involve pressuring individuals to take action as this runs the risk of alienating the public and firms from climate and energy policy action.
Underlying this, is the fundamental question of whose responsibility it is to take action on climate change. If Government is seen to be shifting what the public perceive as a governmental responsibility onto private individuals and organisations, there is a risk of inaction and/or a negative political response.
So what other options are there? Let's think about the nature and type of benefits that may be realised.
Energy efficiency: good for the climate, society and the economy
The primary reason for the Scottish Government adopting energy efficiency measures as part of the implementation of a Scottish Energy Strategy is to meet its CO2 reduction targets under its climate change abatement commitments.
However, energy efficiency is already recognised as delivering social returns via reduced energy poverty. This is due to boosted real incomes coupled with reduced costs of delivering heating and lighting services. Moreover, it is linked to a wider economic argument that we have highlighted in a recent blog post. Energy efficiency measures such as building insulation and improvement of heating and hot water systems stimulate the local and wider economy through the jobs created onsite in building work, employing labour directly and in the supply chain. That is, the investment creates activity and jobs.
However, this is not the end of the story: the money saved on energy bills is there to spend or save or reinvest, thus increasing sales of other goods and services. These savings on the bill are ongoing and give economic benefit year on year.
The potential for these wider economic benefits provides a good reason for a Scottish Government, always aiming to deliver a positive impact in the use of public funds, to seriously support energy efficiency improvements in the housing stock across Scotland. Critics may point to the erosion of the originally sought CO2 savings due to the economic effect, however this is an increasingly anticipated and understood phenomenon and can be factored into the expected CO2 savings result.
Evidence from our research
Even so, how can the government get the best economic impact for its investment? SEEP proposes special support for the fuel poor with wide ranging targets for energy efficiency improvements including private home owners and businesses.
Our team at the Centre for Energy Policy at the University of Strathclyde International Public Policy Institute has been working, in collaboration with the Fraser of Allander Institute, is working to study the economy-wide benefits of energy efficiency in a project funded by the EPSRC End Use Energy Demand programme and ClimateXChange. The work also explores the important question of the implications of publicly supporting different types of households in making energy efficiency improvements.
The obvious priority is to target the areas of greatest social need; that is those households suffering from fuel poverty. This is because there is clear social merit in doing this.
Our study used a whole economy (UK) economic model to simulate the wider economic response to energy efficiency improvements in different household income groups (we will be conducting a Scottish-focussed analysis over the next few months). In the analysis, we divide all UK households by income, and consider five groups, from the 20% with the lowest incomes, to the 20% with the highest. Then, we simulate the impact of increased energy efficiency in all income groups simultaneously or just in the lowest income group.
We consider different government funding approaches, where funds can either be temporarily be diverted from another public function (e.g. roads, services) or a temporary rise in income tax across all households. The latter means that households do finance energy efficiency improvements in line with their ability to pay. However, this is in terms of supporting energy efficiency improvements across the housing stock, rather than their own specific property.
The results suggest that including all households in the policy produces a long term GDP expansion of roughly 0.15% from a one off and permanent 10% improvement in energy efficiency in all the households. The impact over time is almost identical whether a change in tax or reallocation of government spending is assumed. The majority of this gain was achieved within 6 years, but it is sustained over time. Focussing the energy efficiency boost in only the 20% of households with lowest incomes limits the GDP to one tenth of the gain realised from supporting efficiency gains in all households.
When annual growth rates of 2-3% are regarded as good, a 0.15% (additional) expansion is a desirable result. While the model is indicating only the way the economy will respond to the efficiency improvement rather than predicting fuller GDP growth, the message is clear that investment in energy efficiency across all households gives the strongest economic result.
Thus, evidence from our research implies that the argument for using the public purse to support energy efficiency improvements across all households is that there are greater benefits to the wider economy from this type of energy/climate policy if a wider set of households are included.
Making sure SEEP can deliver
The priority for the Scottish Energy Strategy and SEEP consultation must be to develop, an executable plan that can deliver on Scotland's Energy and Climate objectives, while delivering co-benefits of reduced fuel poverty and, ideally, increased economic well-being. On first review, the Programme shows ambition with a willingness to use both stick and carrot to encourage a market to develop and achieve the target.
The phased approach which is being suggested is prudent but will need to tackle difficult issues at each phase. In the case of energy efficiency, within wider energy and climate policy mix, one important advantage supporting policy makers exists: that there is increasing evidence that multiple benefits will flow.
Tags: Energy