Brexit horizons for energy policy in Scotland: taking back control?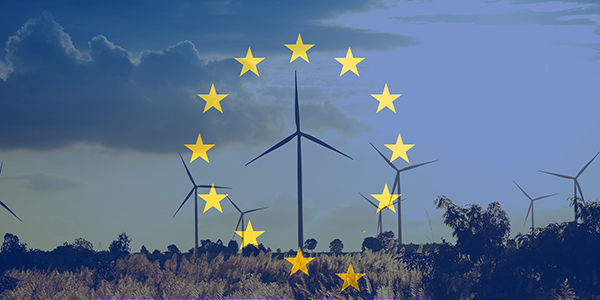 This blog post was co-authored/discussed with Paul Cairney (University of Stirling), Nicola McEwen (University of Edinburgh), Aileen McHarg and David Wilson (both University of Strathclyde)
Introduction and Overview
The UK's decision to leave the EU throws up a number of questions for energy policy in Scotland. Even if EU regulations on energy and environmental factors (where there is a complex interplay between EU inspired environmental responsibilities, which are largely devolved, and EU energy matters, largely reserved), were replicated post-Brexit, neither the UK nor the EU policy landscape is static. Moreover, there will be change in terms of what bodies are responsible for and their operation and scrutiny. Whatever the outcome in terms of access to markets and funding mechanisms, investor confidence and responses will be impacted.
A key point to make is that an outcome of 'no change' is not possible. Moreover, our energy and climate policy environment in Scotland has been for some time and continues to be challenging and changeable, as reflected by the ambitions (but possibly a lack of strategic 'path' setting) in the latest draft Scottish Energy Strategy.
Regardless of how we develop through the Brexit process, one major issue is whether Scottish and UK Government priorities diverge, for example in terms of the development of our renewables capacity (to meet some pretty ambitious targets) and the renewables industry. This is an obvious area to focus on. We consider it is crucial that any discussion of these issues is set in the context of a long term perspective. The demands of our energy and climate ambitions that are currently under consultation are set within the context of both the ongoing process of devolution and constitutional change. Given this, the question is whether we can look at Brexit to provide one of several major drivers to develop a longer term approach to energy and climate policy. We propose that one solid step would be to consider whether the committee structure within the Scottish Parliament must develop to allow us to tackle the set of issues that we currently face.
Taking back control?
We pose this question within our title because while 'taking back control' was no doubt a major motivation for the millions of people who voted 'leave' in the referendum of 23 June 2016, it is not clear whether this is a feasible outcome. In the context of the challenges that we face, perhaps a better question would have been "can we take steps to get ahead of the problem?".
An important point to note is that the UK has been a key proponent and driver of a single European energy market and, indeed Greg Clark, the Secretary of State for Business, Energy and Industrial Strategy has very recently reaffirmed this, noting that it is very much in the UK's interest to continue to participate and expand interconnections, especially to Ireland. While this is a reserved issue, Scotland may have a particular stake in terms of trade in renewables, particularly with Norway, trading wind for hydro generated electricity via the proposed North Sea Grid. This, along with electricity supply enabled by renewables on our remote islands such as Lewis, are particular Scottish concerns, as is the renewables and wider 'green' industry.
So how may Brexit impact?
There are some obvious issues. First, there are likely to be impacts on investor confidence in an environment where there is so much potentially large scale investment. This could potentially hinder much of what the draft Scottish Energy Strategy proposes to do in moving towards a low carbon future. Second, what will the lack of free movement of labour mean in terms of the skills we require to continue with what we are doing now and what we need to do in the future? More recently, particularly in the press, there has been much concern over the impacts on our major trading sectors in our Scottish energy economy – both renewables and the oil and gas sector and its supply chain, particularly the latter – in accessing EU markets. Third, even if we don't repeal any EU laws and regulations, and retain targets and ambitions initially determined in that context, the authoritative 'venues' for policymaking will change.
However, it may take quite some time before we know how much of this will unfold. How will the process of actually getting through Brexit impact on the speed and nature of policy-making in a range of specific areas, not limited to energy and climate? Should we need to wait to begin to think about how we may address the challenge? The more prepared we are, the stronger our position may be going forward. In this presentation we raise the question of whether a first step may be to consider the nature and structure of Scottish Parliament Committees. This is not solely because of 'the Brexit question'.
Brexit is only one driver for action now on the development of our current and future long term energy (and climate) strategy
The Scottish Government's energy strategy consultation, and climate policy, are both set in the context of Brexit and the ongoing process of constitutional reform. Do these provide an opportunity to take stock and think about how a low carbon and truly sustainable economy can actually be delivered, and to really take a realistic and genuine long term view of all dimensions of 'sustainability' that we must consider and adopt? Is this sufficient in the context of Brexit, particularly when taken in the context of the scale of the challenge around developing a Scottish Energy Strategy and meeting our Climate Change Plan?
Might it may be appropriate to consider establishing a dedicated Scottish Parliamentary committee to ensure that we get things right? Moreover, if we take this step within the Parliament, might this help in terms of addressing one of the key challenges of securing the 'buy in' of the people of Scotland in setting the Scottish Energy Strategy. To us this is an essential step to ensure that citizens both "play their part" and that the process and outcomes are perceived as a democratic.