CEP's first sponsored PhD student Gioele Figus graduates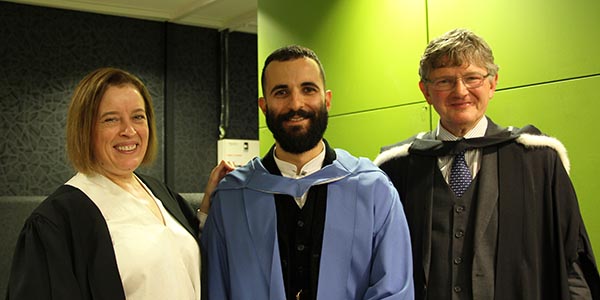 From left to right: Professor Karen Turner, Dr Gioele Figus and Professor Kim Swales
CEP has enjoyed an important landmark. On 9th November, our first CEP-sponsored PhD student, Gioele Figus graduated at a ceremony held at the Barony Hall.
Gioele's PhD work, part-funded by the ESRC, and co-supervised by Peter McGregor and Kim Swales at Strathclyde's Fraser of Allander Institute, has been crucially important in the development of CEP's core research activity, which involves using multi-sector economy-wide models to examine the 'macroeconomic' case for different energy policy developments and technology innovations.
Gioele's work focussed on how increased efficiency in household energy efficiency impacts the wider economy (such as Increasing Energy Efficiency in Scottish Households : Trading-off Economic Benefits and Energy Rebound Effects? and Increased Household Energy Efficiency: Can It Boost the UK Economy?), and linked closely to the CEP-led EPSRC project on 'Energy Saving Innovations and Economy-Wide Rebound Effects'
This work has already had important impacts with both Scottish and UK policy communities in considering how the case can be made for public support of energy efficiency actions.
I started my CEP funded PhD in Economics in September 2014, under the supervision of the director Karen Turner and with co-supervision of Peter McGregor and Kim Swales from Strathclyde's Fraser of Allander Institute, and with the contribution of ESRC.
My experience has been very different from an ordinary PhD. During my time as student, I have learned how to work on multiple research projects, take part in international activities, engaged with policy makers and with the business world and to effectively communicate research to different type of audience.
Most importantly, I have had prompt access to all the relevant resources necessary for a successful completion of the doctorate. Thanks to the CEP's growing network and research activity, the outcome of my work is currently applied to other research projects and used to inform policy decisions.
For these reasons, I am proud to be a member of CEP's core staff and looking forward to many years of productive work in the Centre.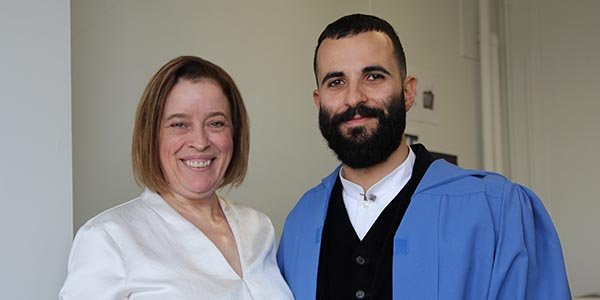 Tags: Energy