Energy Conversation 1: Reflections from the Centre for Energy Policy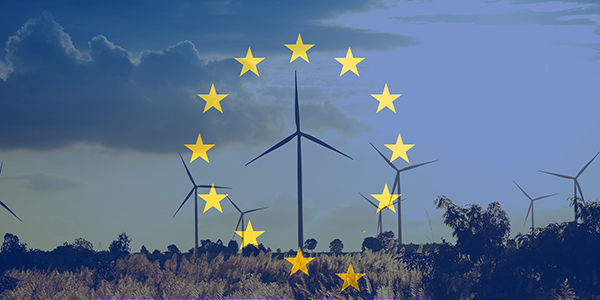 On Thursday 5 October the Centre for Energy Policy held "What impact might Brexit have on energy supply and policy in Scotland and the UK?", the first in the Autumn 2017 series of Energy Conversations.
The next Energy Conversation, "No more petrol and diesel powered cars by 2032. Credible scenario or green fantasy?" takes place on Thursday 16 November. This event is free, and registration is essential.
Here are the Centre for Energy Policy's reflections on October's event.
---
Dr Christian Calvillo
Research Associate, Centre for Energy Policy
It is pretty much general consensus that Brexit is a disaster. However, when you get your head around it, new opportunities emerge. In particular, bringing energy related industries to the UK that currently are in mainland Europe (e.g. wind turbines, EVs, storage).
Unfortunately, the main players at the government cannot decide on what they want out of Brexit, so there are no indications that these new industries will be embraced with the speed and urgency required, and this lack of action is likely to become a major problem in the short-medium term.
---
Dr Antonios Katris
Research Associate, Centre for Energy Policy
Import tariffs, increased interest rates and reduced revenue due to the exchange rate of the pound against euro and dollar, were pointed out as factors that could make foreign investments to UK energy sector less attractive. State aid has been suggested as a mechanism to counter any negative effects.
However, it was highlighted during the conversation that in order to achieve a trade agreement with the EU it is likely that state aid will have to be heavily regulated, if not prohibited.
---
Gioele Figus
Research Assistant, Centre for Energy Policy
When I was born, the European Union was already there and I never thought that being out of it could ever be an option. Everything changed on June 23rd 2016. The conversation organised by CEP has been an interesting opportunity to focus on the less discussed but vitally important topic of the future of energy markets after Brexit. The participants repeated that we need to turn Brexit into an opportunity many times almost like a mantra. However, the uncertainty is still quite high, that it is difficult to imagine concrete solutions in such a short period.
---
Oluwafisayo Alabi
Research Assistant, Centre for Energy Policy
A key and concluding message of the conversation was that, although there are many uncertainties in terms of the implications of Brexit, we need to embrace Brexit & focus on the opportunities it brings/provides. This may be in the form of UK been involved in cross-border investments, building or strengthening trade partnerships & relations with the rest of world and developing ways to maintain the skills and existing technology in the energy sector as the UK transitions and navigates out of the EU.
---
Dr Ian Cochran
Visiting Scholar, Centre for Energy Policy
A point discussed was that of whether Brexit would facilitate the development and competitiveness of domestic companies working in energy-related areas. The discussion brought out the facets of this issue, namely that while there could be an opportunity to limit the role foreign companies play in the UK domestic energy markets (such as renewable equipment manufacturers and project developers), this could lead to higher costs and limited capacity given the lack of a domestic offer. Furthermore, the growth prospects of a domestically-focused industries may be limited in the medium-term by their inability to develop export markets once domestic needs are met.
---
Professor Gang Li
Visiting Scholar, Centre for Energy Policy
It is inevitable that we find it difficult to express the future of Scottish energy issue before Brexit is completed.
However, present or future, Scottish energy market is a part of EU energy market. This will not change.
The UK established the world's first carbon emission trading system, so UK would need to establish its own trading scheme and carbon tax system.
---
Professor Ros Taplin
Visiting Scholar, Centre for Energy Policy
Points of discussion in last week's Energy Conversation addressed both the benefits and costs of Brexit for energy in Scotland and the UK. One future positive raised was Scotland's potential to become a significant renewables manufacturer. However problems arising from Brexit dominated the Conversation notwithstanding participants agreement on the need for more optimism .
Concerns about Brexit included higher energy prices, skills shortages, delays with major projects and lack of new projects during the negotiation period, negative £ versus € exchange rates, and environmental sustainability concerns including carbon pricing.
---