What impact might Brexit have on energy supply and policy in Scotland and the UK?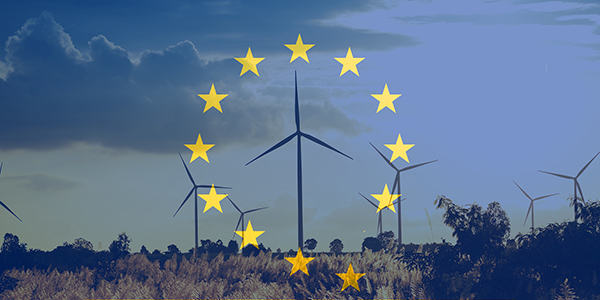 This blog post was co-authored/discussed with Dr Antonios Katris and Professor Karen Turner.
It's been six months since the Prime Minister triggered Article 50, but there is still considerable uncertainty about what its impacts will be in the UK and in Scotland. One major but little explored issue is the fate of the energy sector. How is Brexit going to affect energy supply and policy?
At the time of the Brexit vote, energy did not feature in political debate and was not identified as being important by voters in pre-referendum polls. Since then it has continued to have a low profile. Yet the energy industry is a key contributor to the UK economy. In Theresa May's letter to Donald Tusk notifying the UK's intention to leave the EU, she stressed the importance of economic cooperation and the need to minimise disruption in the network industries, and other key areas of the economy.
Will Brexit introduce additional issues for the UK energy supply system or will it be a starting point for new opportunities?
There are many strategic considerations tied with the UK's role in the European single or internal energy market (IEM), which the UK was one of the forerunners in championing. Other significant areas of concern are
trade and investment arrangements,
ownership of the 'big six' UK energy companies from within Europe,
tariffs on imports and exports,
long standing grid connections with continental Europe,
involvement in the EU Emissions Trading Scheme,
incentives for new R&D,
skills availability, and
potential changes in electricity and gas prices for UK consumers, and
social considerations related to fuel poverty, health and jobs are added key concerns.
Opportunities for industry?
Law and policy evolution is likely to be protracted with lack of certainty for the energy industry. There may be areas that are used for political bargaining and trade-offs that may not be palatable. However, opportunities for industry may also arise. EU 'red tape' has placed constraints on how the UK energy industry operates which may be lifted. This includes competition regulations that prohibit the government from directly supporting energy investment.
What will be the impact of Brexit on Scotland's energy economy and plans for achievement of its ambitious renewables, energy efficiency and climate change targets?
Opportunities for industry in Scotland, security of energy supply, better supply options and future growth in renewables, and understanding possible constraints are crucial matters.
Brexit opens new vistas in the energy market for the UK and Scotland. Making the best outcomes happen calls for much more political attention - together with stakeholder input and expert advice. The timing seems right to start a conversation on the issue.
Our next Energy Conversation, "What impact might Brexit have on energy supply and policy in Scotland and the UK?" (chaired by Alf Young) takes place on Thursday 5th October, 6pm-8pm. This event is free, and registration is essential.