Applying for accommodation
If you're an international student coming to us on exchange, you can apply for University accommodation using the integrated housing application form on Mobility Online.
International Exchange/non ERASMUS students will normally be guaranteed University accommodation provided they apply by the deadline (15 May or 15 October).
Occupancy agreement
There are three accommodation contract lengths available to Exchange students:
Semester 1 only - September to January (17 weeks)
Semester 2 only - January to June (22 weeks)
Full academic year - September to June (39 weeks).
These contract lengths may not be changed.
When will I have an offer of accommodation?
Offers of accommodation will be sent by email in July/August (to students coming for Semester 1) and in December (to students coming in Semester 2).
Your offer of accommodation will include detailed information about:
how to formally accept the offer
paying a £400 rent prepayment
how to pay your rent
arrival information, (when to arrive, where to pick up your keys and so on)
what to bring with you
If you have any questions regarding living costs or how to complete your application, please contact the Recruitment and International Office Exchange Team.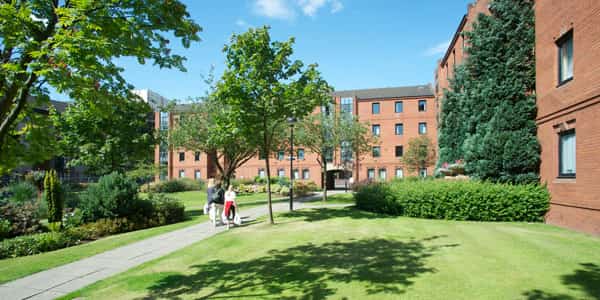 University of Toronto Summer Projects Scheme
As you will be undertaking your placement during the summer vacation period, different accommodation arrangements will apply. Once the final dates of your Summer Project have been confirmed, email vacation-accomm@strath.ac.uk to request accommodation. Please do this as soon as possible as accommodation is not guaranteed. If there is no campus housing available for the dates you require, you will be given information on alternative accommodation outside the University.
If you have any questions, please contact the Recruitment and International Office Exchange Team.