Degree Apprenticeship

Chartered Manager Degree Apprenticeship (CMDA)
CMDA Degree Apprenticeship coming soon - currently accepting expressions of interests.
The CMDA will see apprentices work towards the BA (Hons) Business Management. Led by an expert academic community within the triple accredited Strathclyde Business School, apprentices will gain CMI membership for the duration of their studies. The CMDA is dual accredited to CMI's Level 5 Diploma in Management and Leadership and offers routes to Chartered Manager status.
Apprentices undertake a well-designed learning pathway to support development of necessary knowledge, skills, and behaviours via a programme of blended on-line and campus learning alongside practical work-based learning and assessment.
Course content:
Year 1: Governance, Ethics and Corporate Social Responsibility; Fundamentals of Business Analysis and Technology; Managing People for Performance and Innovation.


Year 2 apprentices: Project Management; and Marketing Foundations, Principles and Strategic Application. As well as 2 x 20 credit modules: Managing Change; and Research Methods for Business.


Year 3: Introduction to Business Finance. 1 x core 40 credit class: Strategy, Risk and Scenario Planning. 1 x core 60 credit class: Business Project.


The 3rd year business project is a unique opportunity for apprentices to undertake an academically informed work-based project, enabling them to demonstrate their learning over the course of the degree with real tangible output for employers.


During their studies apprentices will undertake work-based learning throughout and work with a Learning Advisor to support their personal and professional development. Apprentices have access to our highly acclaimed leadership and personal development module, which supports through the learning journey bringing our apprentices learning either from school or industry.
Why an Apprenticeship Degree?
The CMDA is a bespoke three year Apprenticeship Degree programme designed in partnership with employers. The degree is designed in partnership with employers across a variety of industry sectors.

It enables new or existing employees to study at degree level while spending the majority of their time in the work place. A key benefit of an Apprenticeship Degree is that the learning undertaken will directly contribute to the success of the business.

Apprentices will acquire underpinning knowledge and understanding via a blended learning approach, through online and campus delivery. Core business competencies are developed through an integrated work-based learning curriculum. The campus delivery will allow Apprentices to work in groups and hone their business skills with support from experienced academics.
Employer Benefits:
Advances employees personal, interpersonal, technical and managerial skills with direct application of learning and skills development to the business.
Designed for a diverse and geographically remote learner population whilst offering an individualised learning experience, including individualised learning plans and dedicated support from Learning Advisors, work-based mentor and academics.
Dedicated delivery team who listen, understand and work with employers to offer a fully integrated, contextualised BA (Hons) Business Management degree delivered via a blended approach, utilising our Virtual Learning Environment (VLE), MyPlace, work based learning and campus days.
Excellent development, career progression and retention tool for high performing current employees as well as a great alternative to traditional graduate schemes for new employees.
Key Features of our DAs
Fully-funded three-year Honours degree with the opportunity to progress to Masters and Doctoral level studies
Anywhere, anytime learning via our online VLE, MyPlace, complemented by monthly on-campus teaching days, totalling 9 across the academic year.
Apprentices apply knowledge within their work context via a series of bespoke work-based projects.
Apprentices achieve a CMI level 5 Diploma in Leadership and Management along with their Degree.
Entry Criteria
We offer a flexible admissions approach and applications will be considered on an individual basis with input from employers.
Typically, applicants will have 3 x A Levels (minimum B grades), equivalent qualifications are considered. Applicants will be domiciled in England for at least 50% of their working week.
Applicants without the required academic qualifications but with relevant experience will also be considered as applications are reviewed on their own merit.
Applicants are expected to be employed in a relevant role, contracted for at least 30 hours per week with support from their employer to meet off the job training commitments.
How to Apply
If you are interested in this Degree Apprenticeship programme, we'd be delighted to speak with you. Contact Christine Sinclair, Assistant Programme Director at exec.education@strath.ac.uk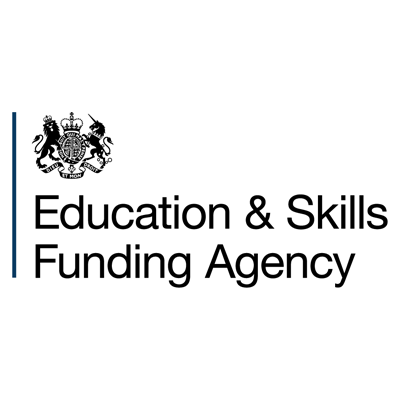 In response to the current COVID-19 situation and to comply with social distancing requirements, all on campus teaching or work-based visits are being delivered online to guarantee minimum disruption to our programmes