Degree Apprenticeships

Chemical Engineering BEng (Hons)
This bespoke Degree Apprenticeship programme has been mapped to the Science Industry Plant and Process Engineer Standard (SIPPE) to develop professionally qualified engineers who would be eligible, upon graduation, to for applying for IEng (Incorporated Engineer) level membership.
Degree Apprentices will acquire underpinning knowledge and understanding with core engineering competencies being developed through an integrated work based learning curriculum. Academic modules will be delivered by leading academics from the University of Strathclyde and the blended delivery mode allowing maximum flexibility for the employer.
The Degree Apprenticeship is a five-year programme resulting in a BEng (Hons) Chemical Engineering degree and, with successful completion of an End Point Assessment, a Degree Apprenticeship aligned to the SIPPE standard.
Accreditation
IChemE can only accredit programmes once the first cohort of students has graduated. For Strathclyde, the first cohort from our Chemical Engineering Degree Apprenticeship will graduate in 2025 and we intend to seek accreditation by IChemE at the earliest possible date after this first graduation.
The University of Strathclyde has been in consultation with IChemE during design and development of the Degree Apprenticeship programme. We are working towards a successful application for accreditation and, if achieved, this could be backdated to include all graduations from the start of the programme delivery.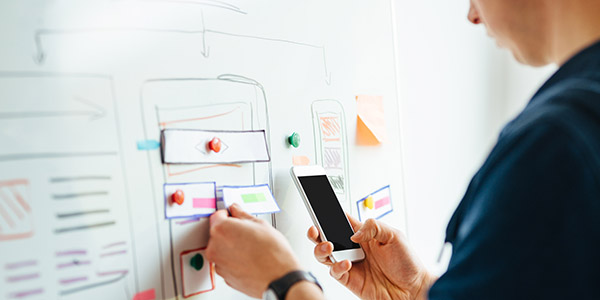 Employer benefits of Degree Apprenticeships
enables employers to FastTrack the time required for graduates to reach optimal productivity
offers fully funded degree places with the opportunity to progress to Masters and Doctoral level studies
designed for a diverse and geographically remote learner population whilst offering an individualised learning experience including a pre-entry formative diagnostic mathematics test, individualised learning plans and dedicated support from personal development tutors, work based mentors and academics
dedicated delivery team who listen, understand and work with industrial partners to offer a fully integrated, contextualised BEng (Hons) degree delivered via an online and blended work based learning mode
Work Based Learning
An integral part of a Degree Apprenticeship is the Work Based Learning elements which Apprentices complete in the workplace throughout their studies. Although time spent out of the workplace is significantly reduced, the programme focusses on experiential opportunities and application of learning in the workplace.
All Degree Apprentices will be supported by a Work Based Learning Advisor employed by the University to support and guide the Degree Apprentices through their programme and to build a portfolio of evidence for Professional registration. Work Based Assessors will meet with Degree Apprentices on a regular basis in their workplace to discuss the work based learning assignments, facilitate the identification of suitable evidence and monitor candidate progress.
Entry criteria
Typical entry requirements for school leavers are three A levels in Maths, Chemistry, and Physics (ABB or above) but consideration will be given to other combinations of education and engineering experience in consultation with employers.
This programme would suit either school leavers with appropriate qualifications who could be hired straight into a degree apprenticeship, or existing employees such as technicians and operators who have shown an interest and aptitude for an engineering role.
Why Strathclyde?
Praised for our close links with business and industry as well as our commitment to making an impact on the global economy, in 2019 Strathclyde was awarded the Queen's Anniversary Prize for Higher and Further education having been selected for our excellence in energy innovation.
In addition, Strathclyde is the only University to have been awarded the the Times Higher Education (THE) University of the Year award twice in 2019 and 2012 as well as receiving the THE Awards for Entrepreneurial University of the Year in 2014 and 2016 THE Awards Business School of the Year.
We were also names Scottish University of the Year 2020 by The Sunday Times Good University Guide.
Our Department of Chemical and Process Engineering has over 25 years' experience in the provision of industry focused, distance and online learning programmes.
Since our inclusion on the Register of Arenticeship Taining Poviders (RoATP) in 2017, we have developed a varied portfolio of Degree Apprenticeship programmes for delivery in England working with employer partners to deliver flexible work based learning degrees which add value for their employees and to their organisations.
We have also design and deliver a variety of Graduate Apprenticeship programmes in Scotland for employees domiciled North of the border.
A five-year apprenticeship designed in partnership with employers