Campus safety, learning & support for our students
Your health, safety and wellbeing are our top priorities. We want to ensure you'll have an excellent student experience, whether you're a returning student or a new student joining us this Autumn.
A new semester: September 2021
For the majority of our programmes the 2021/22 Academic Year commences with Welcome and Induction week on Monday 13 September 2021 with teaching beginning on 20 September 2021. We will welcome students on our Professional Graduate Diploma in Education (PGDE) programmes from 18 August.
Registration
You can register for the new academic year 2021/22 online now. Please note the deadline for registration is Monday 4 October 2021. For international students you can register as long as you have the confirmation of application for your visa, you do not need to wait to receive your visa to register. You will be able to upload this, and other supporting documents, once you have received your username and log-in details. Please visit our registration pages for more information.
As is the case each year, new postgraduate research students will start their studies on the date agreed with their Department. Your Department will be in touch with you directly about this.
We expect students to join us on campus where possible. We understand you may have further concerns about your ability to arrive on campus by the dates given. Should you be unable to arrive for the start of the academic year, it may be possible to begin your studies online for many of our programmes, before transitioning to on-campus study when it is appropriate for you to do so. We endeavour to do all that we can to provide as much flexibility as possible but do ask that you contact your department/school or faculty team to discuss the options available to you. These contact details are noted below:
Travel for international students
A traffic light system has been introduced for international travel. If you are travelling directly from overseas to Scotland, you must check the Scottish Government website for the most up to date information on travel. When you arrive in Scotland from abroad, what you must do depends on where you have been in the 10 days prior to arrival and whether the country or area you have travelled from is on the red, amber or green list.
Scottish Government guidance confirms that full-time international students with a valid visa are permitted to travel to the UK from a UKVI red list country, but are required to enter mandatory hotel quarantine for a period of 10 days from the point of arrival.
To provide support and reassurance to any student groups impacted by this policy, we are delighted to confirm that the University of Strathclyde will meet the additional quarantine costs up to £2,285 incurred by any of our new and returning students joining us in September. Students arriving from a red list country who are required to quarantine in mandatory hotel accommodation will be able to access this quarantine support funding.
For details on the process for reimbursement, please visit our red list quarantine support page.
Arriving at University Accommodation
We will operate a carefully managed, staggered arrival to our University accommodation from 11th September. If you have a confirmed booking within University accommodation you will receive an email with a booking form to complete prior to your arrival.
Students arriving from amber list countries
If you are arriving from (or transiting through) an amber list country, the requirement to self-isolate for 10 days will depend on your vaccination status. Find out more on the Scottish Government website.
If you have reserved University owned accommodation you do not need to arrive earlier than the confirmed date on your tenancy agreement to complete your self-isolation.
Our accommodation team will support you through any period of self-isolation. On arrival you will be provided with a welcome pack with food and other essentials. It is important that you advise us of the country you are travelling from when booking your arrivals timeslot so that we can be prepared to provide this support.
For bookings with private accommodation providers – please contact your provider directly regarding your arrival.
Students arriving from red list countries
If you are arriving from a red list country, you will be required to stay in a quarantine hotel for 10 nights before you can move into your accommodation.
If you are required to quarantine in a Government-managed quarantine hotel you should book an arrival slot at your University accommodation after the end of your quarantine period using the booking form sent to you by email. If anything changes from when you made this booking i.e. your country status changes from Red to Amber, you can amend the form or email us: accommodation@strath.ac.uk
Induction & class activities
If you are unable to attend any campus-based induction or class activities due to self-isolation or quarantine, your Department will ensure you receive all the necessary information online. Please note that it is therefore essential that you advise your Department or School of your requirement to study remotely during your period of self-isolation or quarantine.
A safe & secure environment
Your safety, health, wellbeing and peace of mind are our priorities.
We have established a wide range of safety measures across our campus and accommodation including the introduction of one-way navigation systems and a requirement to wear face coverings indoors.
COVID-19 - For latest announcements and Government guidance for students and applicants, please visit our Coronavirus student information pages.
A First Class Learning Environment
On-campus activities will be planned according to the priorities of the subject area and level of study. Your programme leader will be in touch with you in advance of Welcome and Development Week to advise of the arrangements for your programme of study.
Our University Accommodation Services team will communicate directly with students who plan to stay on campus, to outline the timescales and plans for arrival in University accommodation.
We anticipate that some social distancing measures will remain in place. Consequently, we are planning for large-group teaching (for example, lectures for more than 50 students) to remain online, until such time as social distancing measures are relaxed. Our planning is informed by our University priorities for students and staff, aligned to the Scottish Government guidance. Throughout the pandemic, our priority has remained the health, safety and wellbeing of our students and staff.
We expect on-campus activities to include the following, tailored to the programme requirements, as appropriate:
welcome and orientation activities
small group tutorials/seminars
practical workshops
laboratory-based sessions
An Active Student Life
A large part of the student experience is the social interaction and making friends. Our student community has continued to thrive during the most challenging of times, with thousands of students connecting through a range of online events.
This September, embedded in the heart of the campus, your Students' Union will open in the new Learning and Teaching building. Led by elected student representatives, Strath Union offers a choice of sports clubs, societies, volunteering and job opportunities, advice and support, food and drink venues, space to socialise and much more.
As the future emerges, we will build upon our strong student community to provide you with the best social experience during your time at Strathclyde.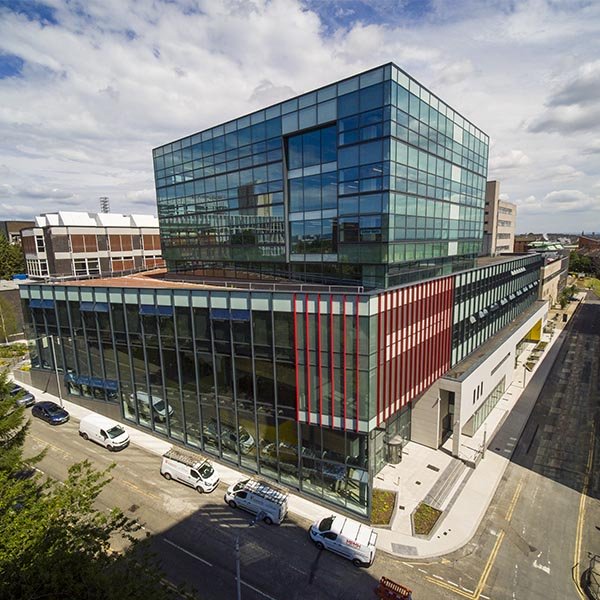 Advice & support
Starting university is an exciting experience but we understand that you may feel nervous or overwhelmed. From pre-arrival onwards, Strathclyde offers a wide range of academic support and mentoring programmes to help you transition to university learning.
All students will have access to our wellbeing team who offer a range of dedicated support services including one-to-one counselling, workshops and resources to help maintain your mental health.
Strathclyde is a community and with that you will be joining a network of support services from your own department or school, but additionally we provide study skills workshops, careers guidance, additional English language support, maths skills drop in sessions and much more.
Our excellent support services provide a comprehensive programme of student support including a wide range of wellbeing services, including access to mental health services.