What do you need to know?
The Library has recorded an induction video. The video can only be viewed by logging in with your University of Strathclyde email.
You can also check out their Library Information for New Students
Skills Boost sessions
These 45 minute training sessions take place via Zoom and will help you get started with a wide variety of topics.
Library Lounge: Virtual Study sessions
Throughout September, Tuesdays 1400–1600 and Thursdays 1000–1200
These are independent study sessions facilitated by Library staff, where students are able to study alongside other students in an online environment via Zoom.
These sessions are a great way for you to dedicate specific time to focus on your research whilst feeling connected to the University by working alongside other students.
Where to get advice & support
We're here to support and help you throughout your time at Strathclyde. All of our services are available to all students.
Strath Union
Strath Union strive to enhance the Strathclyde experience by promoting, representing and supporting students' interests and welfare. Their diverse social, cultural and sporting opportunities offer all students the chance to thrive.
They are dedicated to representing all 23,000 students at the University of Strathclyde. They ensure you are fairly represented and lobby on key issues to bring them to the attention of the University. Your dedicated Student Executive are there to represent you on a range of issues like education, welfare, disability, diversity, the environment and more. They aim to provide exciting and innovative opportunities for students, always making sure that Strathclyde Students' Union is a welcoming and fun place to be.
Glasgow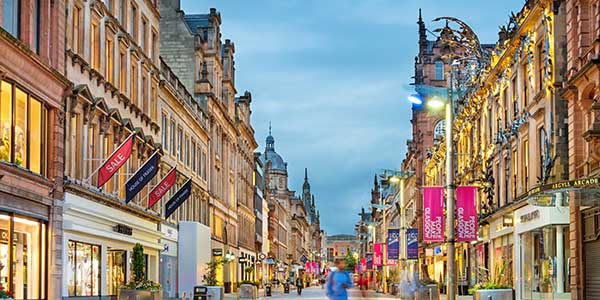 Scotland's biggest & most cosmopolitan city
Glasgow is regularly voted one of the best cities in the world to visit and while you're studying at Strathclyde, you'll have the chance to find out why.
Whether you're looking to explore the cities culture, take in our vibrant music scene, or go on a night out, there's something for everyone.