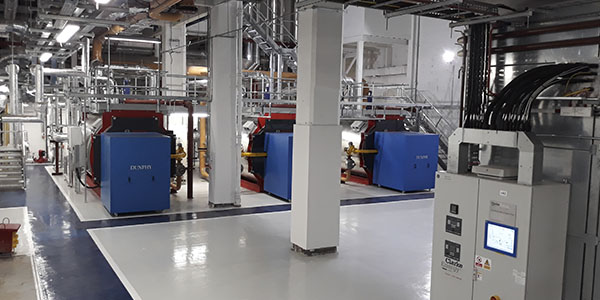 Engagement work
Student and staff engagement work included the Fairtrade Fortnight, Go Green Festival during the Go Green Week, events at Strathclyde's Community Garden, Student Switch Off, launching the Jump staff engagement programme and supporting the creation of the Sustainable Strathclyde student society.
S-Labs
The Sustainable Labs programme has grown to encompass eight additional new teams from across three different departments. The S-Labs Incentive Fund continued to provide new energy and water-efficient equipment in exchange of old ones. The new S-labs accredited PhD credit course, consisting of a lecture and a workshop, took place successfully. The course was shortlisted for the International S-lab awards 2019 and was highly commended.
Sustainable transport
Biodiversity
We began planning for the integration of rain gardens, green roofs and green walls. These climate adaptation and biodiversity solutions will be integrated within new and emerging capital projects as part of the University Sustainable Design Quality Standards.
Fairtrade and sustainable procurement
A Fairtrade Steering Group consisting of representatives from the Sustainability Team, the Students' Assocation and Catering worked together to create a joint set of Fairtrade Policy statements. Through working towards the 2020 National Union of Students' Fairtrade Accreditation, a SMART Action Plan was created.