Strathclyde students are set to enjoy a new £60 million learning and teaching hub at the heart of our campus.
The flagship facility is being designed by students and staff to develop leading-edge teaching facilities, as well as providing a new home for student support services and the Students' Union.
This project, which represents our biggest single investment in an campus project to date, will become a beacon for teaching and learning excellence.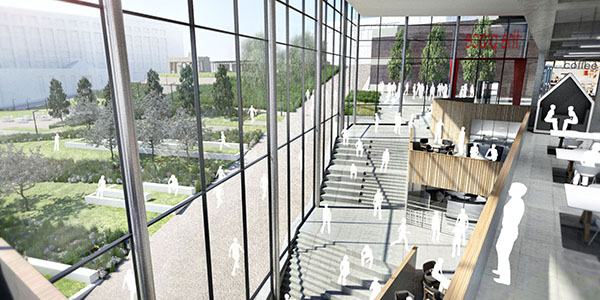 Our new facility brings together the former Architecture and Colville buildings. It will place student-facing services at the centre of the campus, and give access to new ways of teaching.
The new development will also meet the needs of our student population growing in size and diversity. There is a projected growth of 30% in the number of our overseas students over the next five years.
What's planned?