The Principal & Vice-Chancellor of the University of Strathclyde, Professor Sir Jim McDonald, has been invited to take up two prestigious appointments in China.
Professor McDonald has been nominated as Honorary Professor at Peking University, one of the world's top-ranked institutions, and elected as a Foreign Fellow of the Chinese Society for Electrical Engineering (CSEE).
The appointments follow an invitation in January to Professor McDonald by the Ministry of Science and Technology and the State Council of the People's Republic of China, to speak at the Foreign Expert's Symposium, presided by Premier Li Ke Qiang in the Great Hall of the People in Beijing.
The audience comprised senior leaders and ministers of the State Council and the symposium included over sixty foreign experts, of which only two – including Professor McDonald – were invited to speak and present to Premier Li.
Professor McDonald also has an advisory role in the Hanban/Confucius Institute Headquarters, the governing body of China's Confucius Institutes, partnerships set up with overseas educational institutions to promote the learning of Chinese language and culture.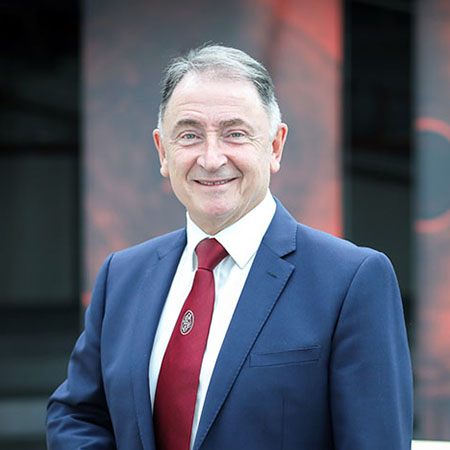 Professor McDonald said: "I am delighted to take up the post of Honorary Professor at Peking University and to join the Chinese Society of Electrical Engineers.
"The University of Strathclyde enjoys a long history of developing strong links with both academic and industrial partners in China and we recognise and greatly value the benefits of collaborations.
"As an internationally active institution, we will continue to forge links with our friends and partners in China. Our world faces many challenges and we understand the best way of tackling them is by working together with our partners across the globe."
Peking University is one of the top universities in China, ranked number 22 in the QS World University Rankings and 24th in the world in the Times Higher Education World University Rankings.
The two universities hope to promote exchanges of staff and students and collaborate in research themes across engineering, science, humanities and social sciences, in particular around the United Nation's Sustainable Development Goals
The CSEE, found in 1934, has more than 120,000 members from more than 1,000 organisations.