Two Professors at the University of Strathclyde have been named in a list of the world's leading analytical chemists - for the second consecutive year.
Professor Duncan Graham, Head of Strathclyde's Department of Pure and Applied Chemistry, and Professor Karen Faulds appear in The Power List 2020, compiled by The Analytical Scientist magazine. The Power List features 60 scientists, nominated by their peers and selected by a judging panel, and celebrates achievement in analytical chemistry across the globe.
Professor Graham and Professor Faulds were both also included in the Power List 2019 of the top 100 analytical chemists.
Professor Faulds is appearing on the Power List for the fourth time, having also previously been named in 2017 and 2016. The 2017 Power List was focused on the top 10 analytical scientists in 10 different fields and she was listed in the Spectroscopy category; The Analytical Scientist also named her in 2016 as one of the world's top 50 women in analytical science.
The Power List 2020 lists highlights 10 analytical chemists from each continent, excluding Antarctica.
Professor Graham has been Head of Strathclyde's Department of Pure and Applied Chemistry since 2016. He leads a research group of around 20 scientists and to date has had more than 250 papers and articles published. He is a past president of the Analytical Division of the Royal Society of Chemistry (RSC) and his awards include the Coblentz Society's Craver Award, the Royal Society's Wolfson Research Merit Award and a Fellowship of the Royal Society of Edinburgh.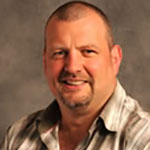 Professor Graham said: "I started off as an organic chemist and then evolved into analytical. I think the motivation came from being able to make measurements using molecules that I'd started off making in the early phase of my independent career. At that stage not many people were taking that approach and it was a good space to be in, with room for growth.
"There are many amazing scientists and people who inspire but the one person who inspired me to follow my own path and become an academic was Ewen Smith, now an Emeritus Professor of Chemistry at Strathclyde. He really was an inspirational role model I had the privilege of working closely with for 12 years in academia; a true gentleman and a great scientist."
Professor Faulds is also a past winner of the Coblentz Society's Craver Award, presented to young professional spectroscopists who have made significant contributions in applied analytical vibrational spectroscopy. She has published over 130 papers and in 2013, she won the Royal Society of Chemistry's Joseph Black Award, presented to early career scientists in any field covering the practice and teaching of analytical science. She is a Fellow of the RSC, the Society for Applied Spectroscopy and the Royal Society of Edinburgh and is the current Chair of the UKs Infrared and Raman Discussion Group (IRDG) as well as an elected member of the RSC's Analytical Division.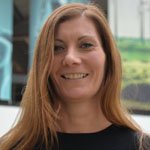 Professor Faulds said: "I think I was always destined to be a scientist from a young age. I enjoyed all the sciences at school but my true passion was always for chemistry. I need to carry out work where what I am doing has a purpose, where my research could have an impact on improving peoples' lives or environment, and analytical chemistry was always the natural pathway for me.
"I am most inspired by the early career researchers that I have the privilege of working with every day. Research can be challenging, frustrating and disheartening as well as having personal issues to deal, but is also highly rewarding and offers so many experiences and opportunities and it is always inspiring to watch researchers grow in their capabilities and confidence as they overcome these challenges."