Two Professors at the University of Strathclyde have been named in a list of the world's 100 foremost analytical chemists.

Professor Duncan Graham, Head of Strathclyde's Department of Pure and Applied Chemistry, and Professor Karen Faulds appear in the 2019 Power List, compiled by Analytical Scientist magazine. The list highlights "the tremendous range of talent, ingenuity and leadership" in analytical chemistry worldwide.
They are among only seven UK-based scientists on the list and Strathclyde is, for the second consecutive year, the only UK institution with two representatives on an Analytical Scientist Power List.
Professor Faulds also appears on an Analytical Scientist list for the third time, having previously been named in 2017 and 2016. The 2017 list was focused on the top 10 analytical scientists in 10 different fields and she was listed in the Spectroscopy category; the magazine also named her in 2016 as one of the world's top 50 women in analytical science.
Professor Graham has been Head of Strathclyde's Chemistry Department since 2016. He leads a research group of around
20 scientists and to date has had more than 250 papers and articles published. He is the current president of the Analytical Division of the Royal Society of Chemistry (RSC) and his awards include the Coblentz Society's Craver Award, the Royal Society's Wolfson Research Merit Award and a Fellowship of the Royal Society of Edinburgh.
Professor Graham said the best advice he had received came from the late Chemistry Professor Rick van Duyne, whom he asked how many genuinely new ideas he should have as an academic. The reply was that "he'd had two, maybe three, genuinely new ideas in his career, and to try not to force them."
Professor Graham said the best part of his job was "The great science and great company; I have a lot of fun doing this job, and that's what life should be about!"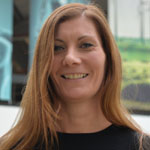 Professor Faulds is also a past winner of the Coblentz Society's Craver Award, presented to young professional spectroscopists who have made significant contributions in applied analytical vibrational spectroscopy. She has published over 130 papers and in 2013, she won the Royal Society of Chemistry's Joseph Black Award, presented to early career scientists in any field covering the practice and teaching of analytical science. She is a Fellow of the RSC, the Society for Applied Spectroscopy and the Royal Society of Edinburgh and is the current Chair of the UKs Infrared and Raman Discussion Group (IRDG)
She said her research goal was "to improve peoples' lives or the environment."
She said: "My ambition is to develop approaches that will allow early disease detection, facilitating faster and more specific medical interventions that improve outcomes and reduce cost."
Professor Faulds' nominator for the 2019 list described her as "an outstanding, internationally recognized scientist and a role model for women in science."