Set an example
Agile working is most successful in teams where managers openly support agile working. One way this can be demonstrated is by managers working in an agile manner themselves (this reinforces the message that agile staff can achieve career progression). The aim is to create an environment where agile working is a normal and accepted part of work. This also means managing unfair, negative ideas and opinions from others about flexible or agile work (e.g. these staff are less committed, not ambitious or less deserving than others). Your support for agile working, celebrating the success of agile workers and challenging negative stereotypes are all key.
Build in Meeting Free Fridays
Meeting Free Fridays offer a great opportunity to have a day when your team can work more productively because email and meetings are kept to a minimum. Wherever possible you should avoid scheduling meetings on a Friday to allow your team the opportunity to focus on other matters.
Consider holding an agile working workshop for your team
For agile working to be optimised in each team, you may find it helpful to hold a team workshop to discuss as a group how agile working might apply in your area. At this time, your plans will be very much affected by COVID 19 considerations. However, the focus for your workshop would be to discuss what agile working will look like for the team when both office as well as home working are possible.
Notwithstanding any team workshop discussion, you should ensure that all team members know they can talk to you confidentially about their own circumstances, concerns and preferences. There may be sensitive and confidential reasons driving any one staff member's reasons for wanting to work more agilely. They should not feel obliged to make such reasons known to a wider group.
It is also important that any group discussion is not dominated by certain team members – those who feel less confident in speaking up in a group setting should not have their preferences given any less consideration than others.
You should also remember any staff who may be off on maternity leave or sick leave and cannot take part in any team workshop; arrangements within the team may need to be flexed when they return so that they have an equal opportunity for their preference to be taken into account where possible.
You should ensure that all team members know they can talk to you confidentially about their own circumstances, concerns and preferences. There may be sensitive and confidential reasons driving any one staff member's reasons for wanting to work more agilely.
Set the minimum organisational parameters for your team
In advance of the meeting, or, if you decide to discuss agile working preferences with your team members individually, in advance of those conversations, you should think about, and discuss with your Head of Department, the organisational parameters which you need your team to work within to ensure maximum service delivery and customer support. These will be different for every team but may include some of the following: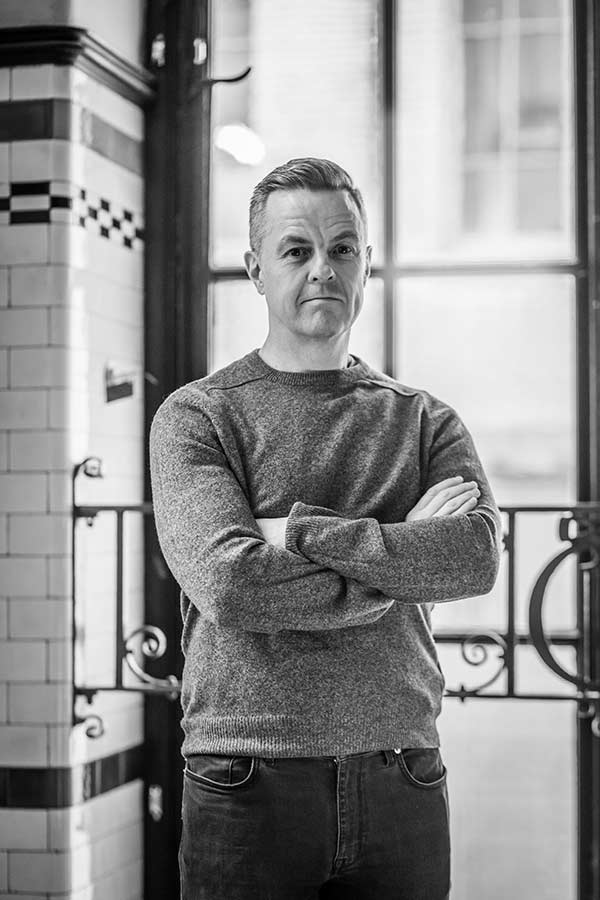 You may need every staff member to be in the office for at least two days a week (this will help to retain a sense of team but may not be possible until the end of COVID restrictions).
For service delivery, you may need to have some team members to be physically present in the office between 9am and 5pm as a minimum. This may be, for example, to answer queries at a student or staff helpdesk. While having some staff in during the hours of 9am to 5pm would be the minimum 'organisational parameter' for your team, you may be able to flex to allow some team members who prefer to be in early to come in at 8am and leave at 4pm, while others may prefer to come in at 10am and leave at 6pm. This gives greater flexibility to team members to work in a pattern that is beneficial to them whilst working their normal contracted hours, but with the added benefit that you can increase your service delivery to stakeholders by having staff available over the longer period of 8am to 6pm
You may need at least two team members to be present in the office at all times during the core hours for your team (for larger teams, this may be a far greater number). Remember that, to cover lunchtimes, you may need three colleagues to be in the office to ensure this parameter is met. In some teams, this may need to be broken down to include specific types of roles or requirements for team members with particular skills. Depending on your office location, you may need to consider lone working issues and risks.
You may need all team members to be together physically at least twice a month (again, important for team cohesion but will be unlikely until the end of COVID restrictions).
You may need to be able to contact all team members during core hours on the days that they are working for example between 10am and 4pm, unless different days of working are agreed.
The organisational parameters which you set will be unique to the circumstances in which you operate. For example, the agile working opportunities available in the Library or in the Student Lifecycle team may be very different to the options in Finance or HR.
Workshop agenda suggestions
The agenda for your agile working workshop, or for individual discussions with team members should you decide not to have a workshop, could be:
discuss the challenges and opportunities offered by agile working in your particular team context (at this time, maintaining social distancing will be a key context for us all);
discuss the organisational parameters which you need the team to work around;
ask each team member what agile working options they would ideally like to have in place, while reminding staff they can talk to you confidentially where needed (team members should be prompted to think about this in advance – see below);
jointly discuss possible solutions when organisational parameters and agile working preferences appear to conflict;
come up with compromises which enable as many team members as possible to get as close to their ideal agile working arrangements;
discuss practical issues such as how team meetings and communication cells can work effectively if some of the team are working remotely;
agree a communication methodology that works for you and your team (see Open and regular communication, below).
You may need to meet with the team a few times to achieve this and you may also wish to meet individually with specific team members if their requirements are complex. It is also worth remembering that not all team members may want to work in an agile manner; many may prefer to stick to their existing patterns of work e.g. working in the office, 9am to 5pm. If this is the case it is still important that all team members are included in discussions about how the team will work going forward.
You should try out the agile working arrangements you agree for your team for an initial period then review after a month or two to reflect on whether the arrangements are working for individuals, the team and your key stakeholders.
After this, it may be helpful to hold further, regular agile working workshops to reconsider changing organisational and personal priorities and advances in technology that can support agile working more or alternatively discuss this as part of your regular team meetings.
Value everyone's inputs
It is important that all team member's inputs are valued, regardless of the extent to which they work agilely or in more traditional working patterns. It should be recognised that value can be added to the team via a range of working patterns.
Ensuring a sense of 'team' amongst an agile working team
Ensuring that your team works well together and 'feels' cohesive is a key challenge and responsibility of a manager. Think about setting yourself an objective around team cohesion. Communication is key, together with opportunities for social interaction with staff. Agree with the team how often this will occur and review it regularly to ensure that it's working for the team and they feel a real sense of 'belonging'.
Encouraging a sense of 'home' amongst an agile working team
Be aware of signs that your agile workers are working too much at home and failing to strike a balance between work and home life. Take steps to discuss this with your member of staff if you think that they are working excessively whilst at home e.g. you notice they are frequently sending emails at times outside the hours they have said they would be working.
Open and regular communication
Communication is key for an agile working team, especially where people work regularly from different locations.
Keep in touch with each staff member at an individual level as well as through team discussions. Staff working agilely should be reminded to get in touch with you regarding any sickness absence that means they cannot work in line with what you have agreed; the University's Sickness Absence Policy will apply in just the same way as if they were they working in the office or during their traditional hours.
Think about whether and how often you need all of the team to be together face-to-face.
Think about whether and how often you need all of the team to be together face-to-face – is it weekly or monthly? Can you maintain social distancing whilst doing so? Set those days and seek agreement from the team that all members will stick to them. It may be that you can only have a proportion of the team together at any one time – but others could join meetings or group activities by Zoom.
When you're not working face-to-face, how will you ensure that staff know about the daily business? Could you have a daily team catch-up by Zoom? Could you use an instant message facility to pass on news? Most importantly, what sort of information should you pass on and how frequently and what do your team think about that?
Build in regular time to engage the team in solving any issues arising from agile working and to hear new ideas about how to make the agile environment work more effectively for the organisation.
While agile working arrangements are informal i.e. not enshrined in contract, it is important you respect your team members' time and personal plans that may have been made on the basis of the agile working arrangement.
If you need to ask a staff member to change their arrangement e.g. ask someone to come into the office when it had previously been agreed they would work from home, it is important you give them as much notice as possible. Staff may have made personal plans which were dependent on them being at home at the end of their working day and those plans should be respected.
However, it is recognised that unplanned needs can sometimes arise at short notice, e.g. the person who was meant to be covering the physical enquiries desk may have taken ill and be unable to attend work. You may ask your staff to flex their arrangements. As set out in the Agile Working Principles above, staff are expected to be able to flex their agile working arrangements to return to their base location during their core hours.
If you need to ask a staff member to change their arrangement it is important you give them as much notice as possible.
However, it is appropriate for them to expect at least 48 hours' notice of any such requirement in most circumstances. As the team leader, it may also be appropriate to consider changing your own agile arrangements to cover situations that arise. It is also recommended that when your service deliverables depend on a presence at certain times or locations, you should ensure that contingency exists.
Focus on acknowledging output, not time or location of input
Successful agile working in teams requires a focus on output (what a member of staff achieves), rather than when or where a staff member does their work. Spend time thinking about the results that you expect the team to deliver and how each member of the team can contribute equally to the overall success of your group. HR can help you articulate what the deliverables for each role look like, which drive the performance of your team. This may require you to revisit the objectives and outcomes for each team member's work, to allow it to be appropriately monitored.
HR can help you articulate what the deliverables for each role look like, which drive the performance of your team.
Ensuring that the impact on stakeholders is minimised
Initially, agile working may result in a change to the manner in which stakeholders (external partners, staff, etc) are served. Prior to the introduction of agile working, find solutions with your team to deal with situations where stakeholders could be impacted by the agile working arrangements, to ensure that you continue to deliver service excellence.
Think about holding a conversation with your stakeholders, where feasible, to outline the practical implications of the new way of working, the benefits e.g. they will now be supported across a wider range of hours, and the team's commitment to providing service excellence. Seek out their concerns about the changes and agree a way in which regular feedback could be gathered from them to drive continuous improvement in service.
If issues are identified which require changes to the agile working arrangement, make the changes quickly to minimise the impact on the stakeholder and your relationship with them.
Managing conflicting agile and flexible working requests
Clarify with your team at an early stage the interaction between agile and flexible working. Flexible working is requested by staff who need permanent/longer-term changes to their contract.
In the event of a conflict between one member of staff's flexible working contractual arrangements and a desire to work in an agile manner, the formal flexible working pattern must take precedence but there are a range of options open to managers to effectively resolve conflicts between requests. This might include open discussions to see whether there really is a conflict, how the conflict could be resolved and whether another form of flexibility would work for one or both colleagues.
Dealing with key concerns about agile working
As a manager, you may have to deal with concerns about agile working – perhaps you have some of these concerns yourself. The main issues that arise are:
Key concern 1
Staff will not offer the same level of performance/flexibility in return for the benefit
Staffing policies and practice should be driven by strategic, performance-focused thinking rather than the need to legislate for a tiny minority who may attempt to abuse a system. As a people-oriented employer, we want to be open to our people's ideas and preferences for how they deliver their work objectives in different ways.
A change to agile working practices must start from a place of trust. Experience with our staff during the COVID 19 lockdown period clearly showed flexibility and commitment in abundance. If you have concerns that a staff member is not contributing in an equal way to others, then you must discuss this with them. It may be that they need temporary additional support. Ultimately, if you feel that an individual staff member is taking inappropriate advantage of agile working options, then you may need to return to more standard working patterns either temporarily or permanently for this individual. We anticipate that this will be rare.
Ultimately, if you have any concerns about a member of staff's performance, then this should be dealt with under our performance management framework. Your HR team can assist you in dealing with such instances sensitively and appropriately.
Key concern 2
There is less visibility of what people are achieving on a day-to-day basis
Agile working requires a change in how work is set and reviewed. The focus should be on acknowledging output, not time or location of input. Assistance can be provided by HR to ensure that people leaders are clear about what the deliverables for each role look like, which will drive performance assessment for those working agilely. Online team activity boards such as Kanban Boards may be useful here.
Encourage the team to engage socially
Agile working, where the team may operate on a distributed basis, sometimes risks losing our sociability and sense of team 'belonging'. Most of us have the need for other human contact and distributed working on a long-term basis can result in feelings of isolation. Encourage your team to have virtual coffees, lunches or afternoon teas in order to maintain social contact and camaraderie.
Line Manager Briefing Session – November 2020
Rewatch the Line Manager's Briefing session from November 2020, with Susan McGuire.