Getting started with agile working
Since the start of the COVID 19 lockdown, many of us have been working flexibly and agilely, achieving our University work objectives whilst balancing caring for school age children or elderly relatives. We have all learned so much about what works and have seen that we can still be effective and productive for the University whilst balancing our personal life requirements.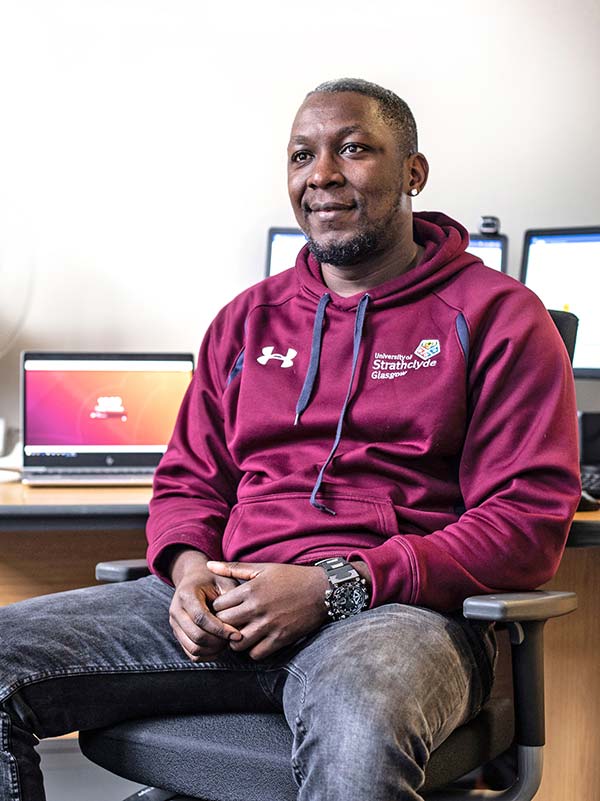 Agile working arrangements will continue following the end of the lockdown period. As a starting point, your team leader may organise a workshop to discuss agile working within your particular team context. You will see the suggested agenda for the workshop in the Guidance for managers section. In some instances, line managers will want to discuss individual team members agile working preferences on a one-to-one basis instead of, or in addition to, holding a team workshop.
In advance of any such workshop or equivalent discussion with your team or your manager, you should consider what agile working would work best for you – both now but also with a particular focus on after the full release from lockdown. You should consider bringing forward ideas for how you think the service levels of your team could be delivered in more agile ways.
Your team leader will confirm the organisational parameters which are the minimum service delivery factors that need to be met by all team members or by the team as a whole e.g. certain hours during which someone must be available in the office. You must be prepared to compromise on your ideal agile working preferences to meet both these parameters and the needs of other colleagues within your team. Appendix A sets out some questions you may want to think about in advance of any conversation about your agile working preferences.
Agile working arrangements are fluid and able to be changed regularly, to suit the needs of staff and the University.
At all times, you can speak to your manager in confidence about any personal circumstances that may be driving your agile working preferences – you do not need to disclose these circumstances to the wider team if you do not want to. However, if your personal circumstances are such that you need a guaranteed and formal change to your working arrangements, this should be formalised through a Flexible Working application (see below).
Agile working arrangements are fluid and able to be changed regularly, to suit the needs of staff and the University. You should not make permanent/long term arrangements based on the expectation of continuous agile working agreements – it's designed to be fluid and informal. For example, there may be a colleague in your team who has been happy to be in the office Monday to Friday, 9am to 5pm, but who later has a change in personal circumstances and wishes to work from home some of the time; you may need to reduce your home working in fairness to them.
If you are looking for a more permanent and guaranteed change to your contracted hours or place of work, we would welcome a flexible working request under Strathclyde's Flexible Working Policy.
Challenges & opportunities
Working away from the office regularly presents new challenges and opportunities for staff. Key issues to start to think about now are:
Productivity
Working from home presents opportunities to work smarter. The Organisational and Staff Development Unit (OSDU) have various learning opportunities that can help you make best use of your time – consider whether this would be of benefit to you. For agile working to be successful for each individual, you need to be a self-starter who plans, prioritises and manages your work well.
Where technology enables you to work agilely, keep in touch with developments and make sure you know how to use the technology tools of your role. There's lots of guidance on the Working From Home Hub or seek help from your IT Helpdesk if something is holding you back. Nobody should think they are "no good with technology"; these are the tools of our job and we all need to keep evolving our skillset in this area. If you're working at home, ensure that you create the appropriate boundaries (see 'Retaining a sense of home').
Communication
It is your shared responsibility to ensure that regular communication is maintained with your manager and your team to ensure that you:
continue to feel part of the team
are able to meet your goals and expectations
Can you do this by providing short reports – face to face, via Zoom/Skype for Business or in writing? How will you find out what your colleagues are doing and where you can help with their goals and vice-versa?
Retaining a sense of 'team'
Be deliberate about being 'part of the team'. If you are regularly away from the office, you may have to contribute to teamwork in a different way to avoid feeling isolated.
How will you provide support to colleagues if you're not always visible? Can you use technology to create better collaborations? Should you increase use of video-based platforms to ensure that not all communications are based on email? How often should you have a face-to-face meeting (e.g. at the start, middle and end of a project?)?
You may discuss this at a team agile working workshop, which will allow the whole team to get together to generate ideas.
Retaining a sense of 'home'
If you work from home regularly, think about how you can create boundaries and improve your own wellbeing. Agree with your manager whether you can communicate your available hours on your email signature or via your online calendar. Whilst it is helpful to be flexible, think about ways to ensure that you respond only to out-of-hours urgent contact only, to avoid creating an expectation that you're 'always available'.
While working agilely can, for some roles, mean working during less traditional hours, it is important that you create clear boundaries between your working time and your personal time and that you do not fall into patterns that impede you getting a good night's sleep.