"A staggering 70% of digital transformations fail. Although most companies and executives know how crucial it is to evolve with technology and create digital processes and solutions, putting it into action is a different story." - Forbes (Sept 2019).
These courses are designed to develop increased technical awareness and expertise in a wide range of emerging digital technologies, from Augmented Reality Twins and Augmented and Virtual Reality to Autonomous Systems.
These courses allow professionals to explore digital production management systems in order to support operational efficiency.
Our portfolio of short courses will support you in the adoption and implementation of new technologies and strategies to ensure that your company remains at the forefront of digital advancements.
Additive Manufacturing Technologies
Design for Digital Manufacturing
Digital Manufacturing
Introduction to Digital Twins
Sensing Technologies, Strategies for Measurement & Analysis
Please quote the name of the course you are interested in
Other courses in the Digital Transformation Programme
The programme has been structured in three stages differing in levels of technical detail to equip your organisation with the necessary skills to successfully manage the digital transformation, from Executive and Business Leaders to Technical Managers and implementation teams. The two other stages available in the programme are listed below.
Digital Transformation - Introduction
Designed to create awareness of fundamental digital manufacturing concepts and the requirements to successfully navigate through the digital transformation process. These courses are suitable for Executive and Business Leaders interested in developing a vision and strategy for digital transformation within their organisations.
Digital Transformation - Strategy
Designed to inform and guide the digital transformation process, each course focuses on one of the following key digital transformation areas: Operations, Logistics, Data, Infrastructure and Economic considerations. These courses are suitable for Executive and Business Leaders interested in building a digital transformation strategic roadmap and action plan.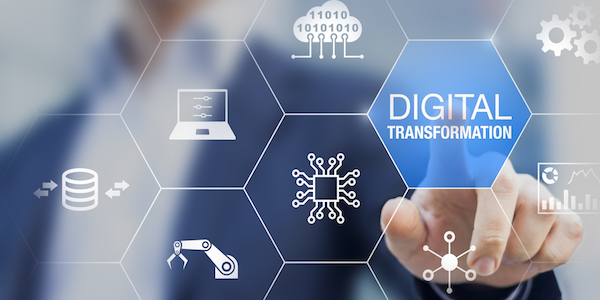 Digital Transformation - Introduction courses